Nitecore 18650 2600mAh USB Rechargeable Li-ion Battery (NL1826R - 3.6v) (New)
Nitecore 18650 2600mAh Micro-USB Rechargeable Li-ion Battery (NL1826R - 3.6v)

USB-Rechargeable Power Source
High energy Li-ion power for specialty devices, the Nitecore NL1826R is an 18650 battery with the unique ability to recharge directly via USB power. This battery provides 3.6 Volts of power, perfect for electronics such as high output LED flashlights. With 2600mAh capacity, the NL1826R keeps devices running longer and stronger than competing batteries. The integrated micro-USB port is compatible with all standard USB charging stations, and quickly and easily restores the battery to full power.
Features:
- Perfect for use in flashlights, electronic cigarettes, and other high-powered devices
- Convenient micro-USB port allows battery to be charged without designated charger
- 2-LED power indicator glows red while battery is charging and green when fully charged
- Battery can also be charged in standard Li-Ion chargers
- Built-in protection circuit helps prevent overcharging, over-discharging, and short-circuiting
- Pressure relief valve activates during rapid temperature increase to prevent internal damage
- Nickel-plated stainless steel protectors for high impact resistance
- Comes with Nitecore's 1 Year Limited Warranty


Specifications:
- Battery Size: 18650
- Battery Chemistry: Lithium Ion (Li-Ion)
- Terminal Type: Button Top
- Nominal Voltage: 3.6V
- Nominal Capacity: 2600 mAh, 9.6Wh
- USB Charging Voltage: 5V
- USB Charging Current: Maximum 800mA
- Maximum Continuous Discharge: 5000mA
- Charging Current: Maximum 2A (1A current recommended)
- Estimated Charge Cycles: 500 cycles
- Shelf Life: 10 Years
- Dimensions:
Length - 2.76" (70 mm)
Diameter - 0.73" (18.6 mm)
- Weight: 1.76 oz. (47.3 g)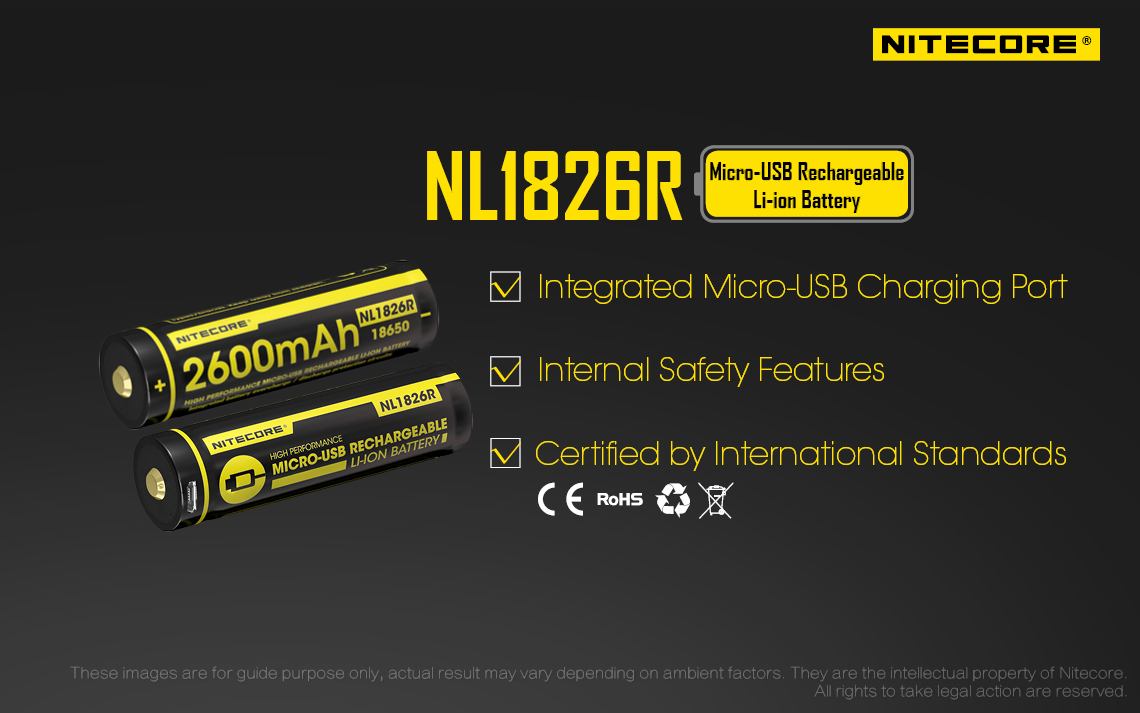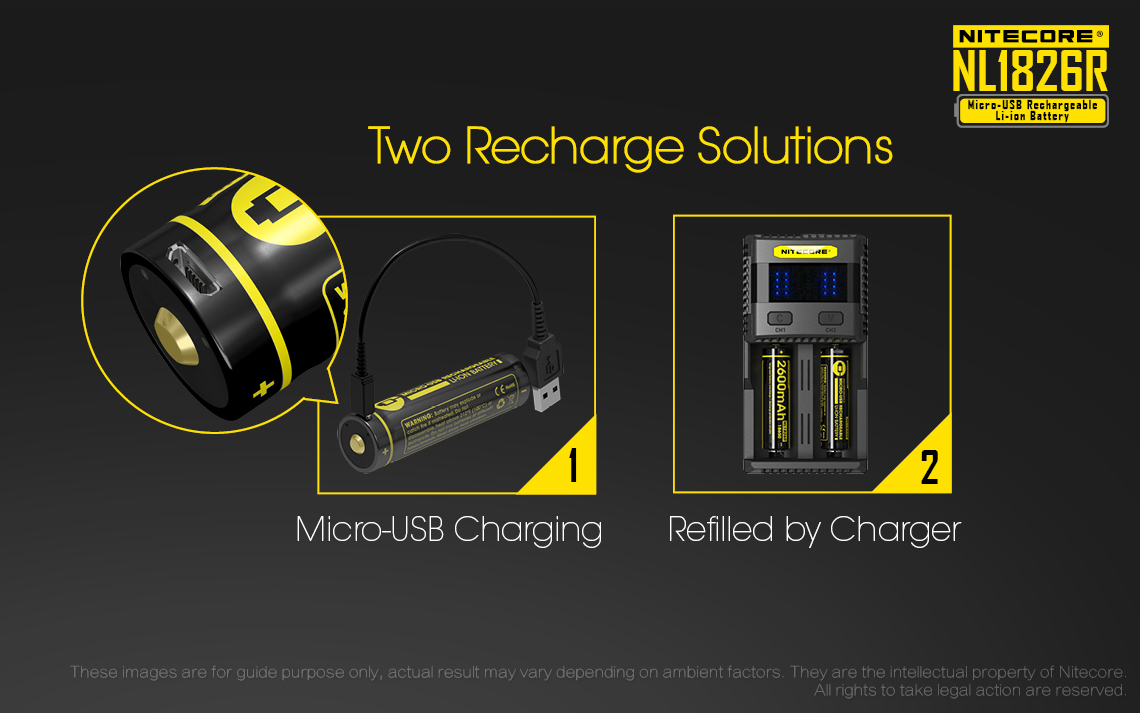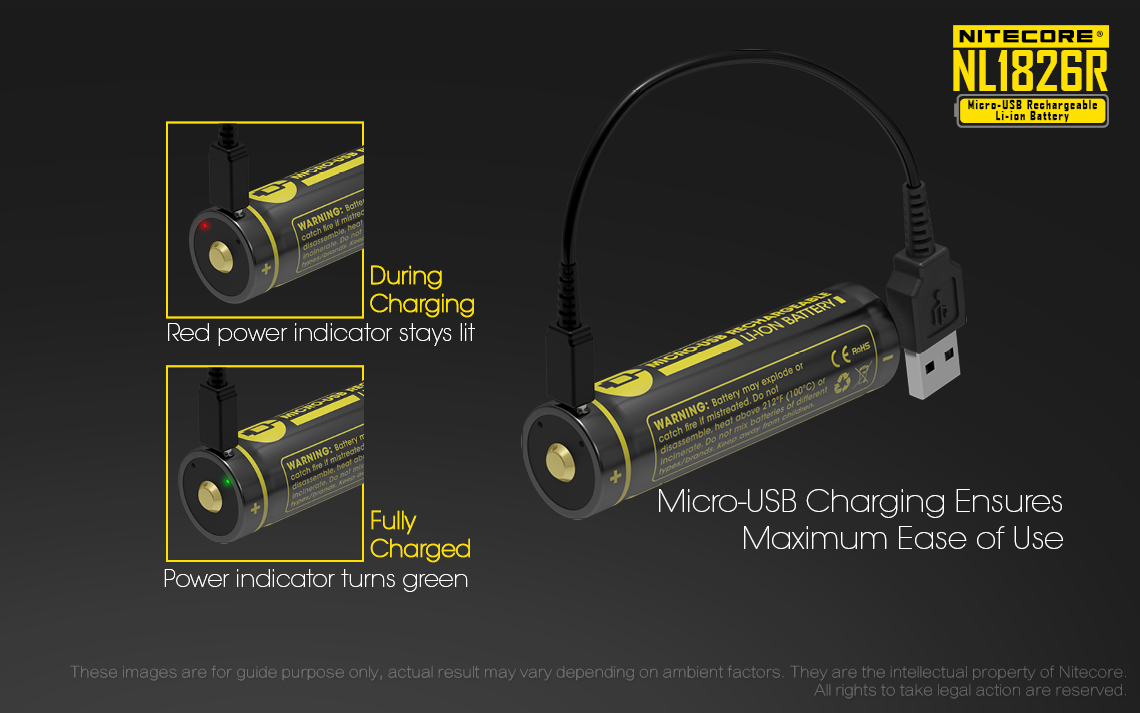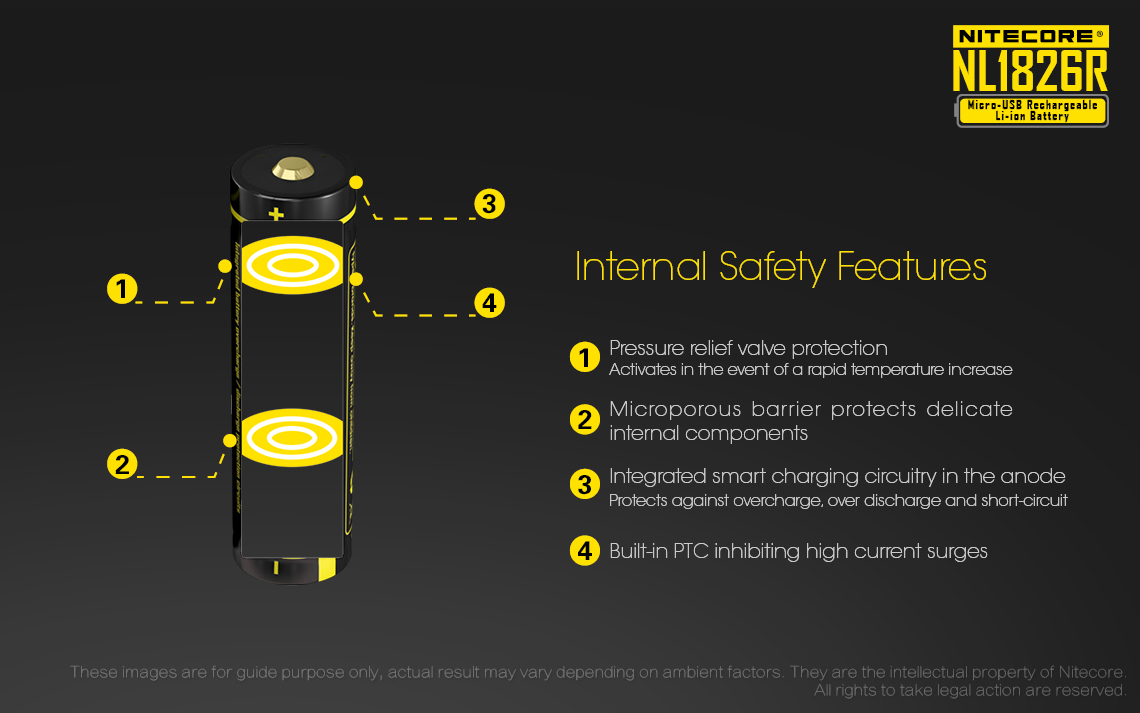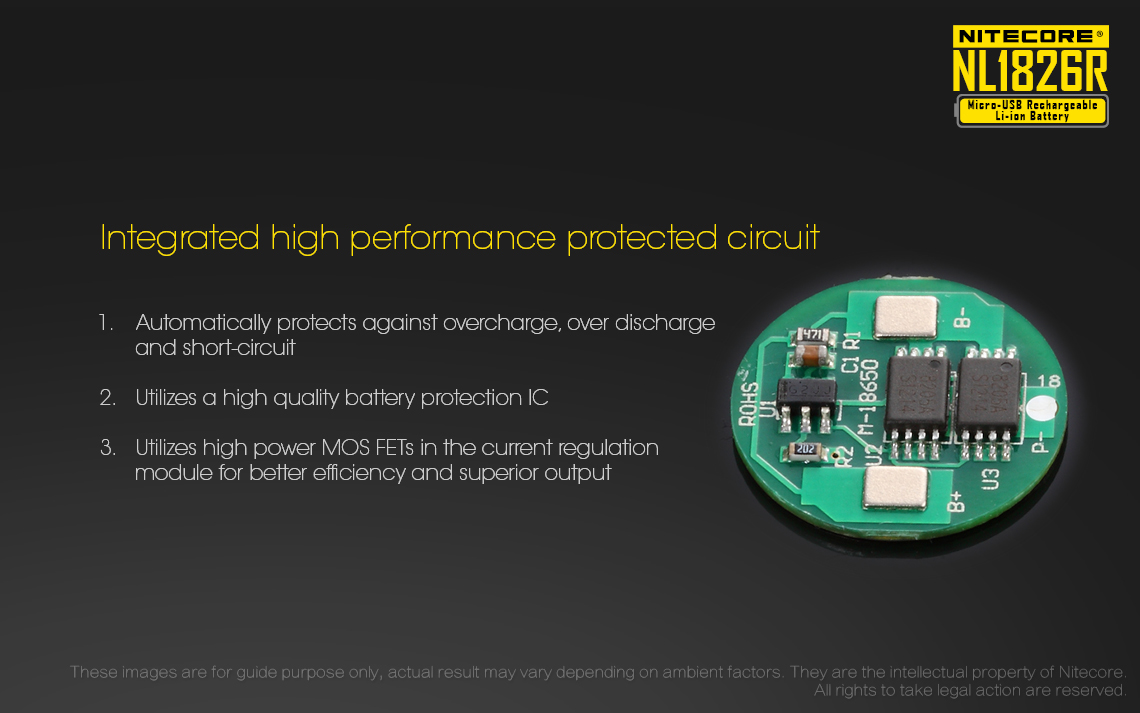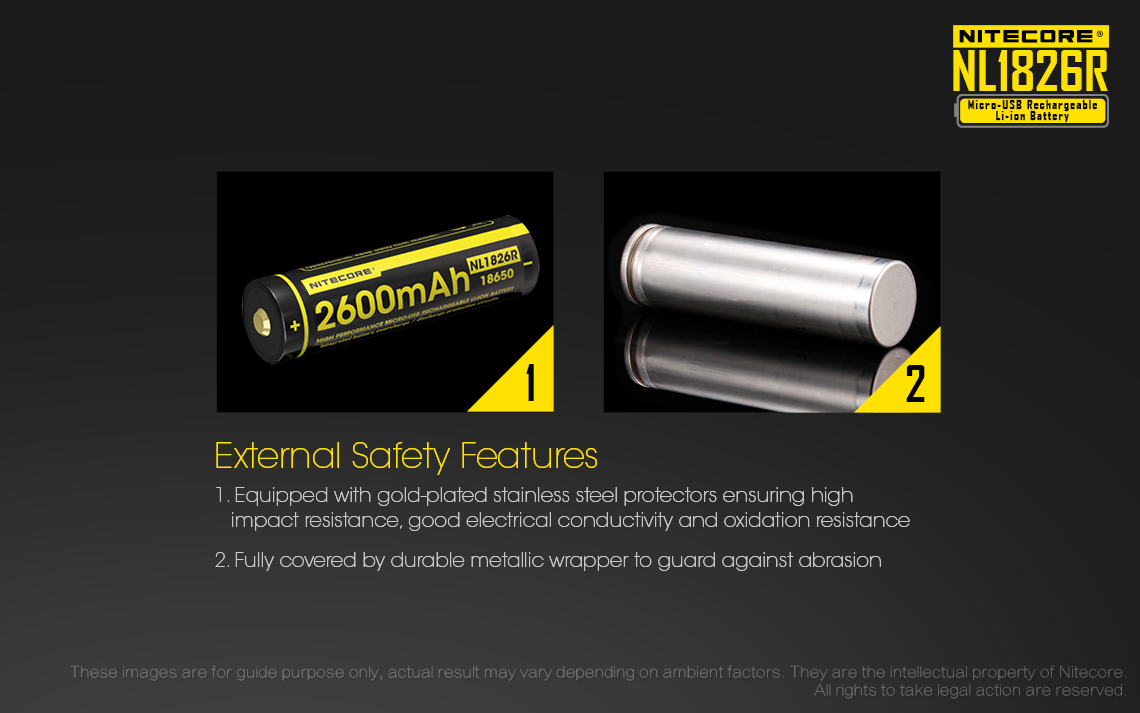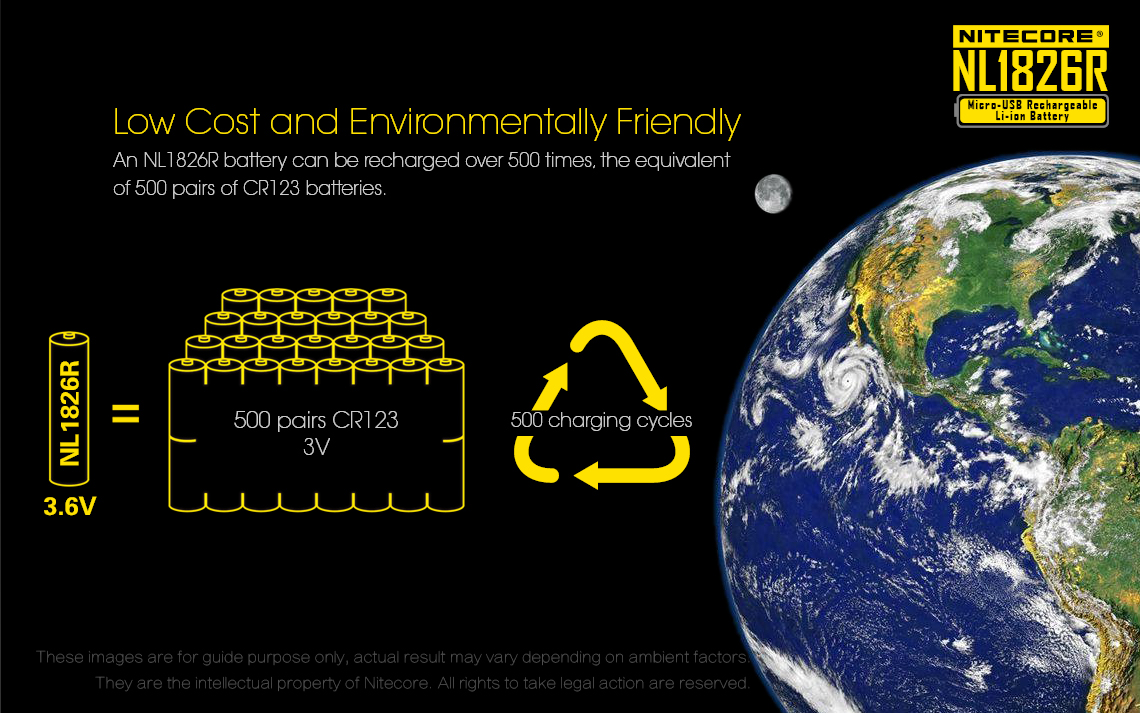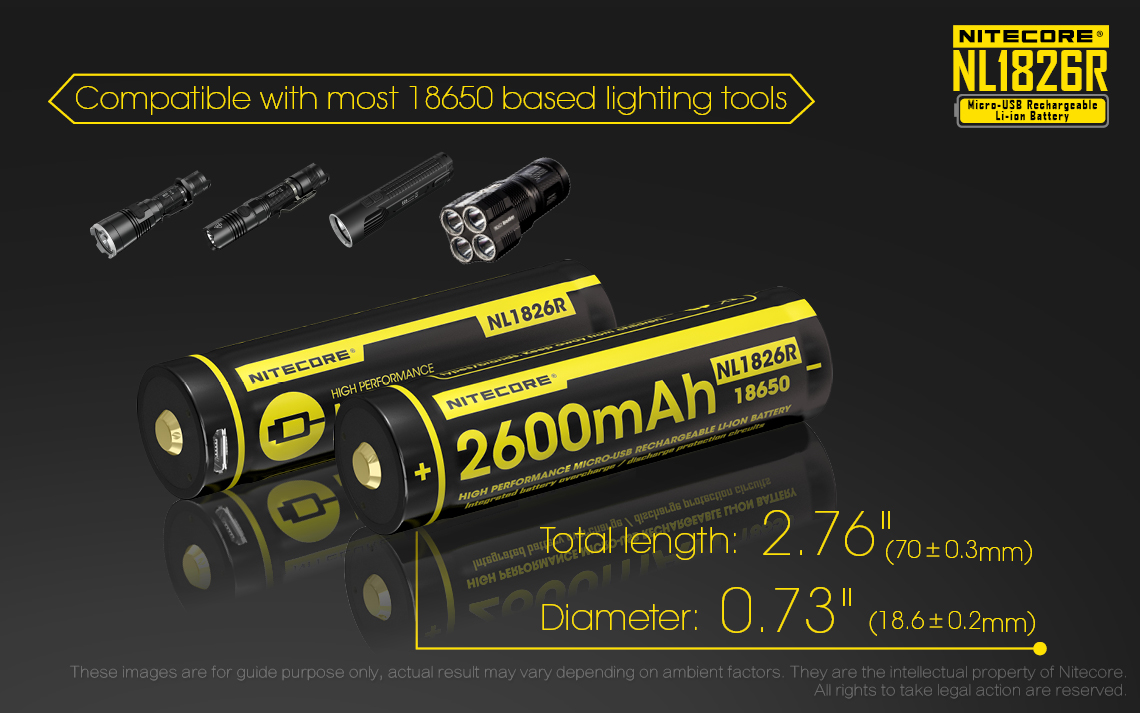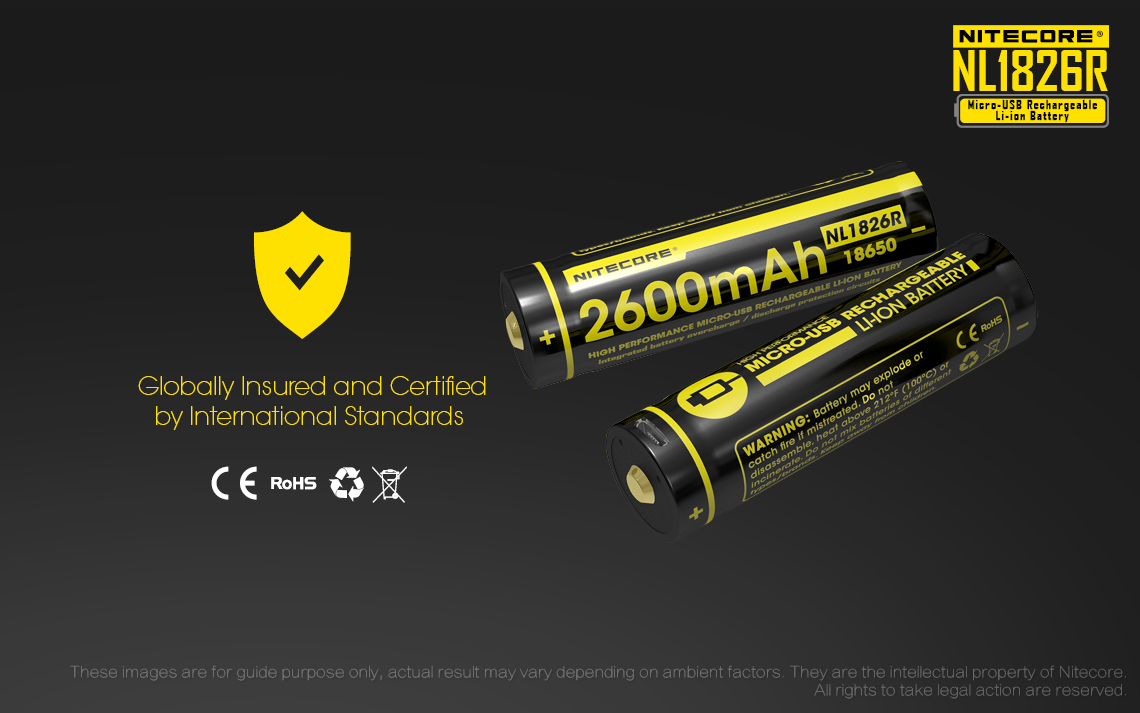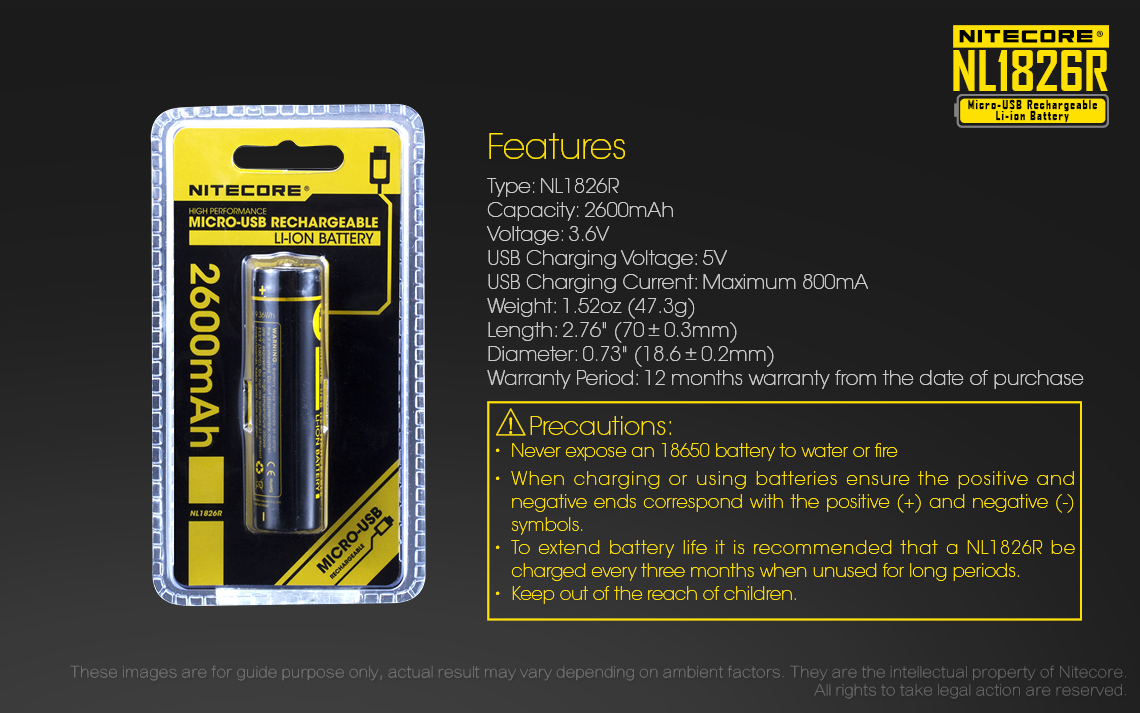 Free Shipping
Free 1-Day Shipping for all orders to Metros and 2-3 Days Priority Shipping to other cities for Orders above Rs.2000/- Details here.
Free Laser Engraving
Free Personalization (Permanant Laser Engraving) for all Flashlights, Knives and Gear. Details here.