Nitecore 18650 3500mAh Rechargeable Li-ion Battery (NL1835 - 3.6v) (New)
Nitecore 18650 3500mAh Rechargeable Li-ion Battery (NL1835 - 3.6v)


- for high drain devices
- 3500mAh 3.6V 12.6Wh
- Charging Current: Maximum 2A (1A current recommendation)
- Weight: 45.6gms
- Dimensions: Length x Diameter: 69.2mm x 18.3mm
- Integrated battery overcharge / discharge protection circuits
- High discharge performance Li-ion Rechargeable Battery
- More than 500 charge-discharge cycles.
- Internationally insured by Ping An Insurance(Group) Company of China, Ltd.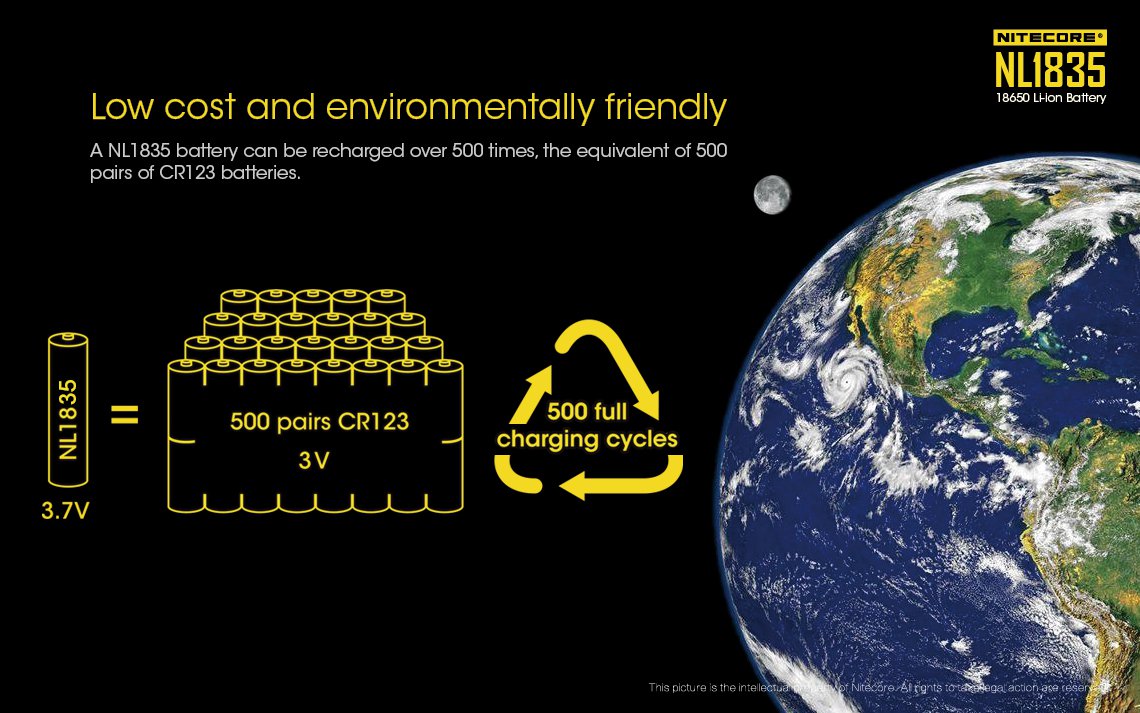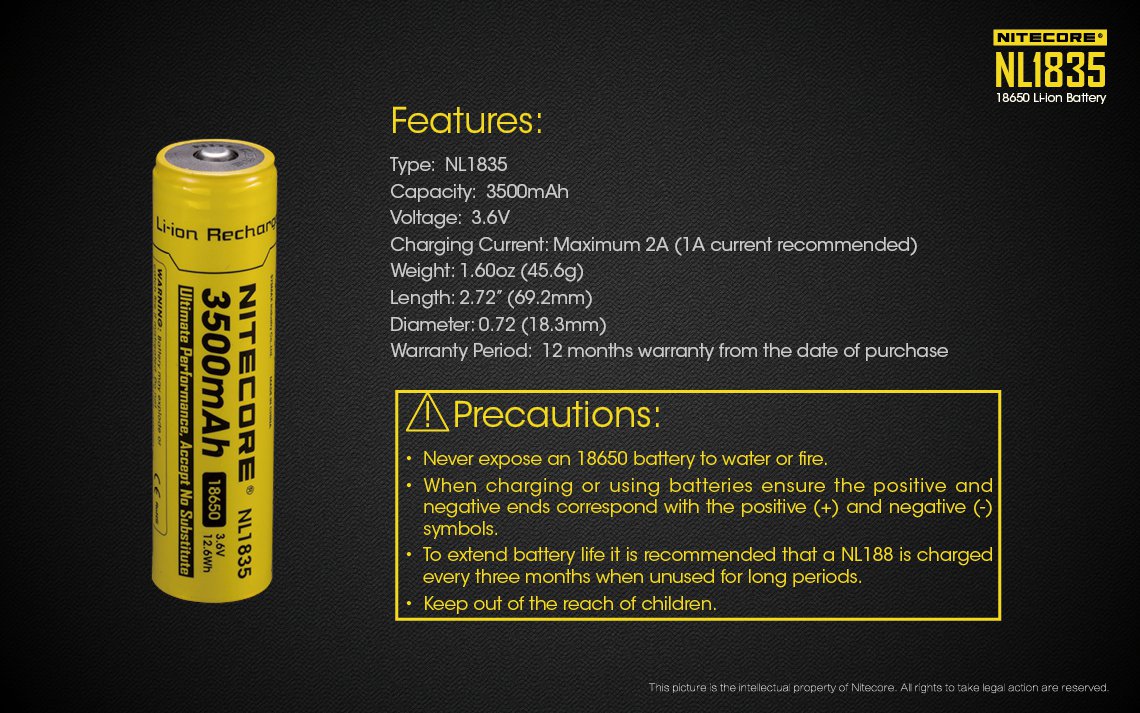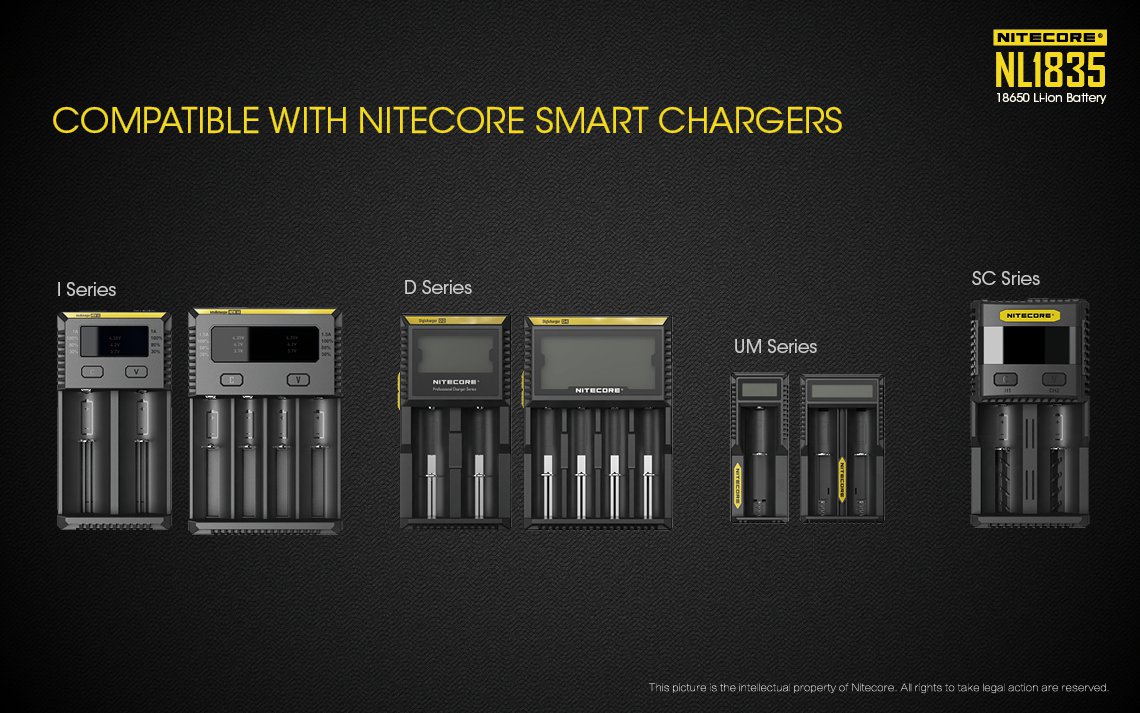 Free Shipping
Free 1-Day Shipping for all orders to Metros and 2-3 Days Priority Shipping to other cities for Orders above Rs.2000/- Details here.
Free Laser Engraving
Free Personalization (Permanant Laser Engraving) for all Flashlights, Knives and Gear. Details here.