Nitecore HC60 Neutral White USB Rechargeable LED Headlamp (1000 Lumens, 1x18650)
Nitecore HC60 USB Rechargeable LED Headlamp / Neutral White Output Version
- Light weight, Excellent Flood output, full metal body
- Rated for 117mts beam distance and 1 hour on the highest mode(1000 Lumens)
- Powered by 1x 18650 Rechargeable Li-ion battery or 2xCR123A batteries
- Nitecore 18650 3400mah battery and USB cable for charging included
- 5 Brightness modes, Strobe, SOS and Location Beacon modes
Intense Illumination
The newest edition to Nitecore's impressive line of headlamps, the Nitecore HC60 Rechargeable Headlamp is a shining example of power and versatility. Powered by a single 18650 battery or a pair of CR123As and equipped with a sophisticated CREE XM-L2 U2 LED, this high performance headlamp produces a wide 100° beam of up to 1000 Lumens that will provide you with a fuller, more evenly-lit view at night. In addition to its highest output, the HC60 features 4 dimmer outputs ranging from 420 Lumens down to just 1 Lumen to suit a variety of lighting needs, as well as a trio of tactical outputs; a Strobe Mode for disorienting a target, a S.O.S. Mode for emergency situations, and a Location Beacon to mark your position. The head of the light can even be rotated 180 degrees vertically to allow for even more lighting angles and options.
Easy Operation
While its multitude of unique outputs may make it seem like a complicated device, the HC60 is incredibly easy to use. All 8 of its outputs are easily accessed and cycled through using the headlamp's straightforward single-button interface, which can be operated with just one hand, leaving an open hand for whatever task you may be tackling. Keeping the HC60 charged is equally as simple, as it is capable of being recharged internally via the light's micro-USB charging port, when equipped with an 18650, without removing the battery. Even the light's comfortable nylon headband is easy to adjust to nearly any head size, making it ready for any user!
Built To Last
Designed for extended outdoor use, the HC60 is ready to endure the wear and tear of the elements and frequent use. The headlamp's body is constructed from sturdy polycarbonate and hard-anodized aluminum, letting it withstand drops from as high as 1.5 meters and allowing it to be submerged under 2 meters of water with no damage. Internally, the light comes standard with Advanced Temperature Regulation (ATR) technology, which helps monitor the internal temperature and prevent it from overheating, as well as reverse polarity protection to protect both the headlamp and the battery. Brilliantly bright, remarkably rugged, and incredibly user-friendly, the Nitecore HC60 Rechargeable headlamp is the perfect light for any outdoor enthusiast!
Features:

- Crafted from durable polycarbonate and aero-grade aluminum alloy with a hard-anodized finish
- Comfortable, chafe-free nylon headband adjust to almost any head size
- "Precision Digital Optics Technology" allows for extreme reflector performance
- Remarkably wide 100° beam angle for more even illumination
- Head able to rotate vertically 180° for a wider range of lighting angles
- Features three special tactical outputs:
Strobe Mode:
Can be used as a signal or to disorient a target
S.O.S. Mode:
Used to signal for aid in emergency situations
Location Beacon:
Marks your current position with an efficient flash
- Easy-to-use single switch interface allows for easy one-hand operation
- Memory function saves last used brightness level
- Internally rechargeable (when equipped with one 18650 battery) via micro-USB port
- Power indicator displays inserted battery's voltage (accurate to 0.1V)
- Reverse polarity protect prevents damage caused by improperly inserted batteries
- Advanced Temperature Regulation (ATR) technology limits chances of overheating
Specifications:

- LED: CREE XM-L2 (U2) LED
(Neutral White Version)
- Power Source: 1 x 18650 or 2 x CR123A (18650 3400mah battery included)
- Brightness Output / Runtime (Using 1 x 18650):
Turbo: 1000 Lumens / 1 Hour
High: 420 Lumens / 2 Hours 30 Min.
Mid: 210 Lumens / 7 Hours 15 Min.
Low: 38 Lumens / 25 Hours
Ultralow: 1 Lumen / 680 Hours
- Brightness Output / Runtime (Using 2 x CR123A):
Turbo: 1000 Lumens / 45 Minutes
High: 420 Lumens / 2 Hours 15 Min.
Mid: 210 Lumens / 4 Hours 30 Min.
Low: 38 Lumens / 22 Hours
Ultralow: 1 Lumen / 340 Hours
- Beam intensity: 3400 cd
- Throw distance: 117 m
- Impact resistance: 1.5 m
- IPX Rating: IPX-8 (Waterproof and submersible up to 2 meters)
Dimensions: Length x Head Diameter x Body Diameter: 79 mm x 18.5 mm x 27 mm
Weight: 98.4 gms (excluding battery)
Accessories Included:
1 x Nitecore NL189 18650 3400mah Li-Ion Battery, 1 x Micro-USB Charging Cable, 1 x Spare O-Ring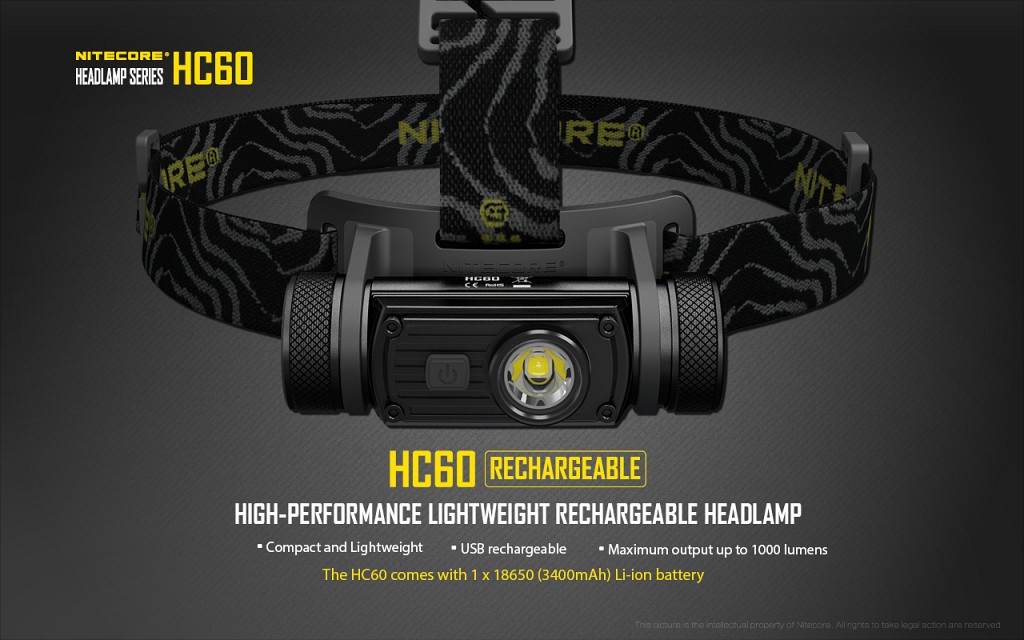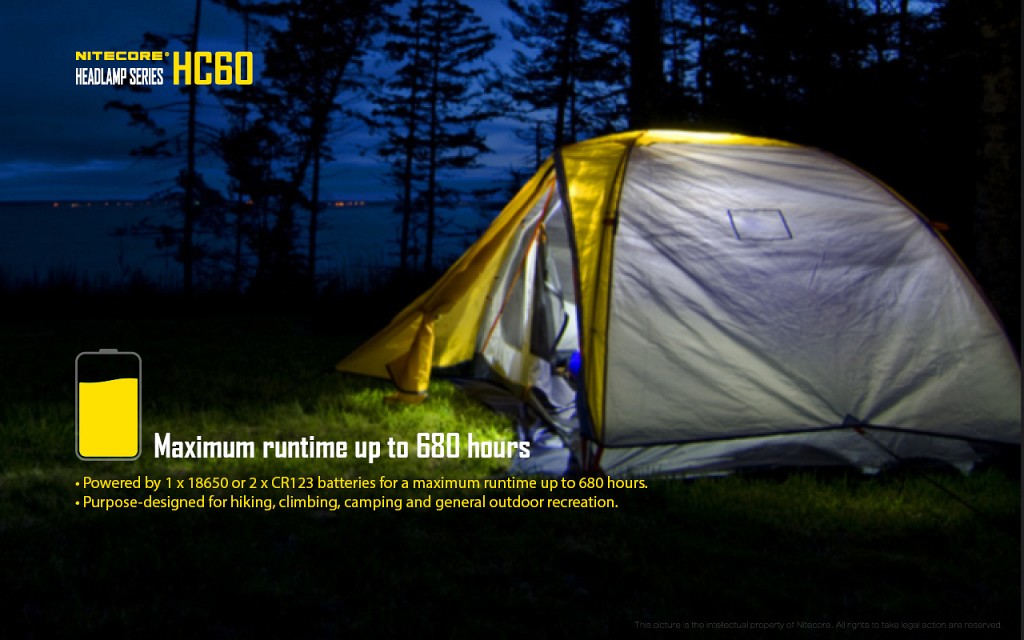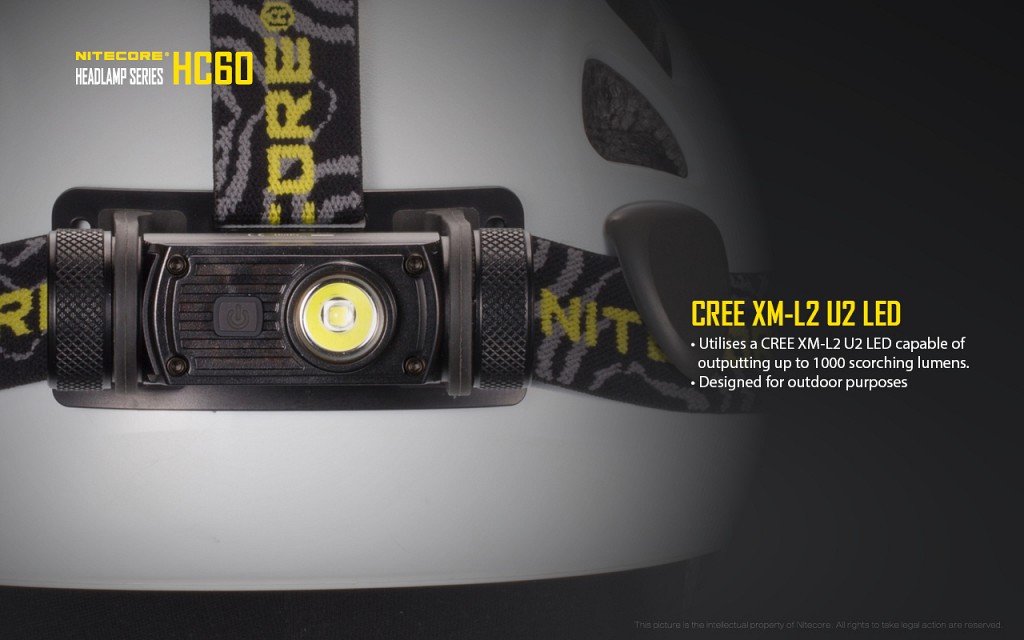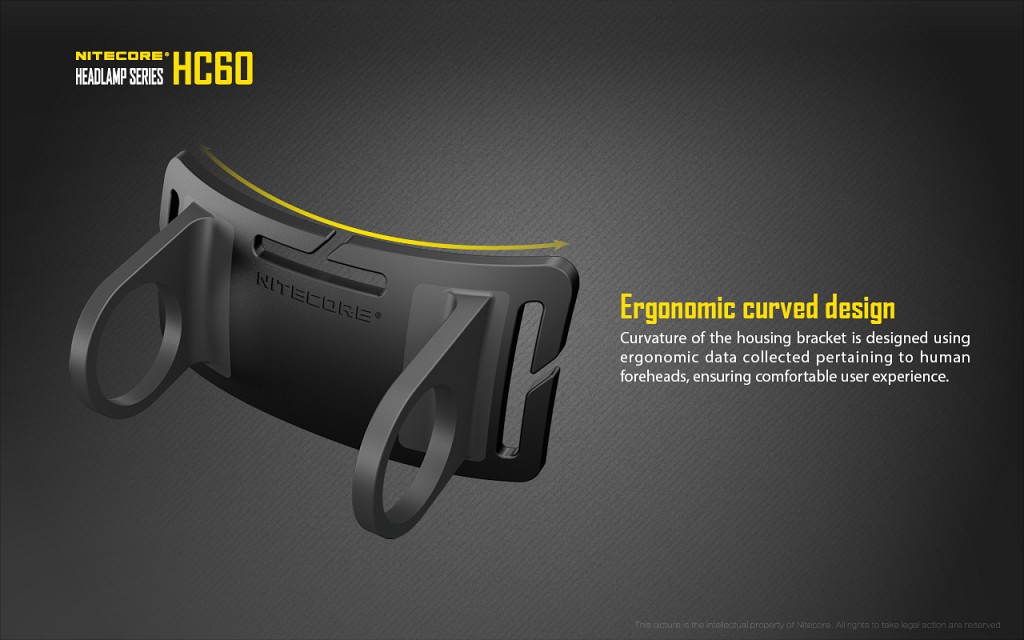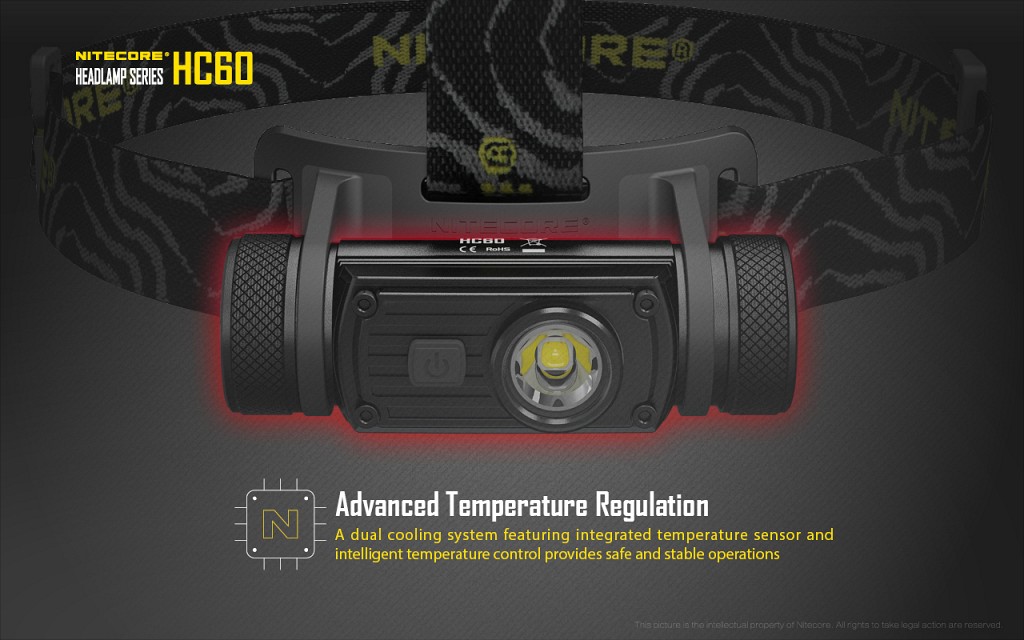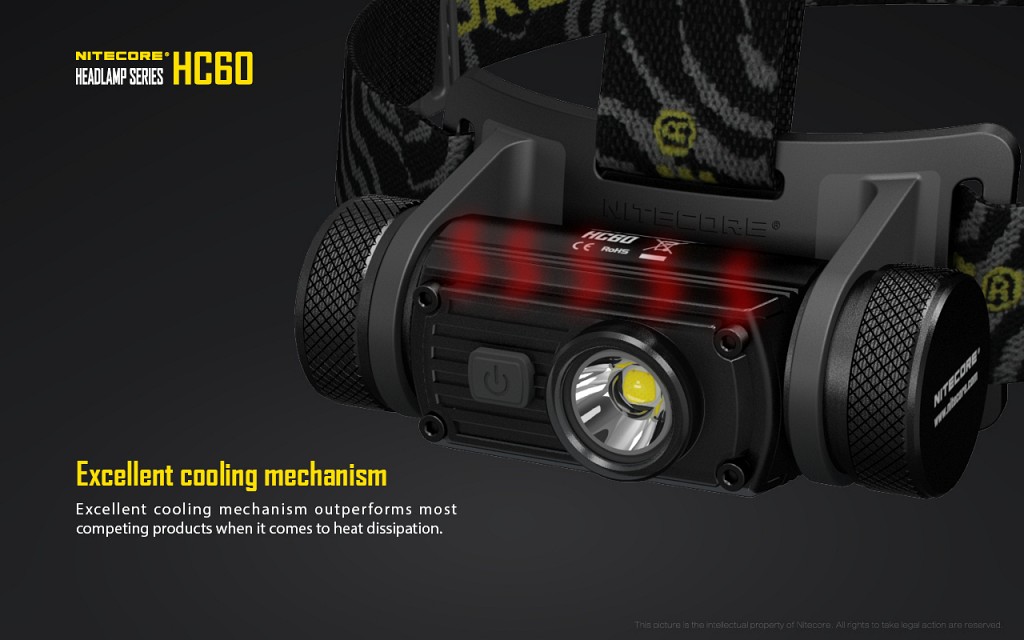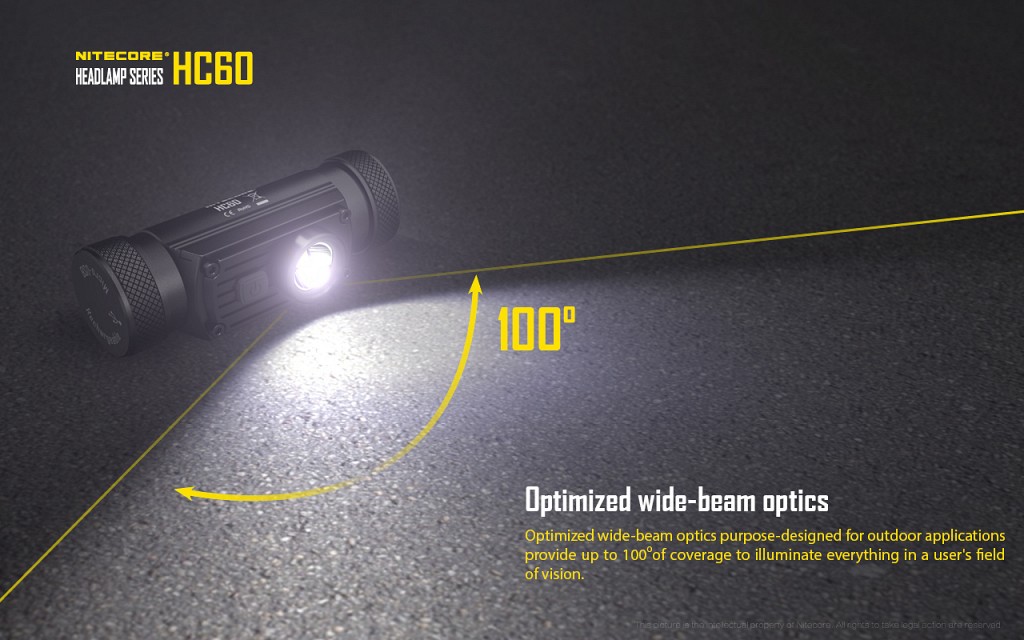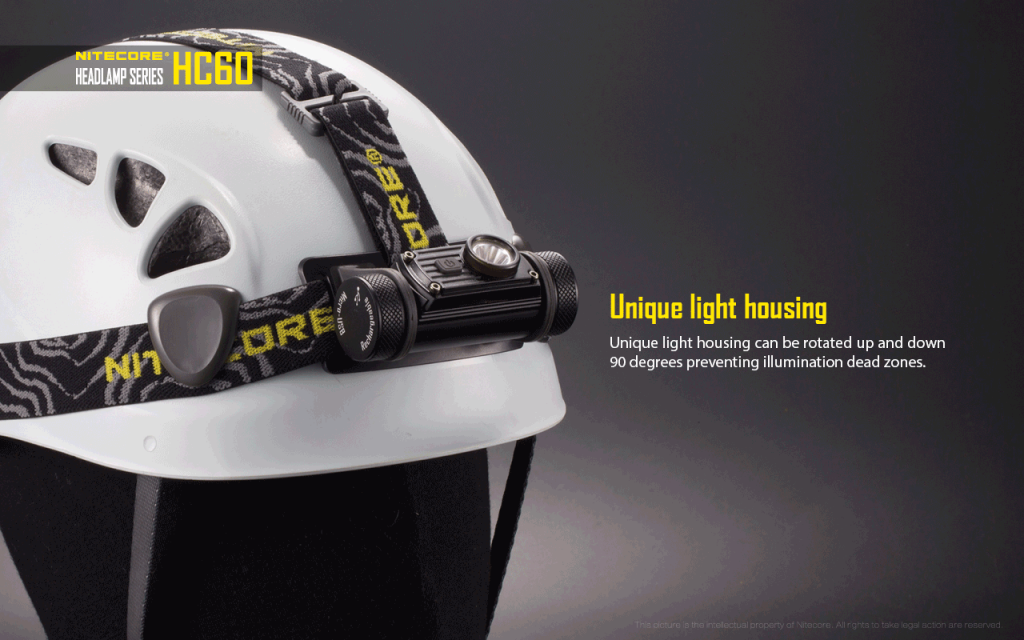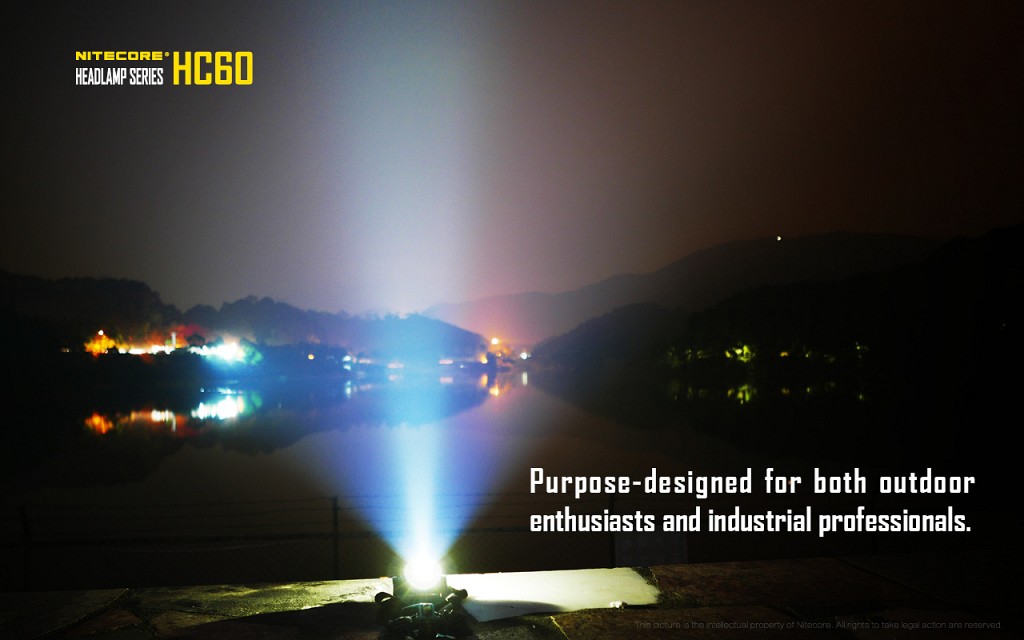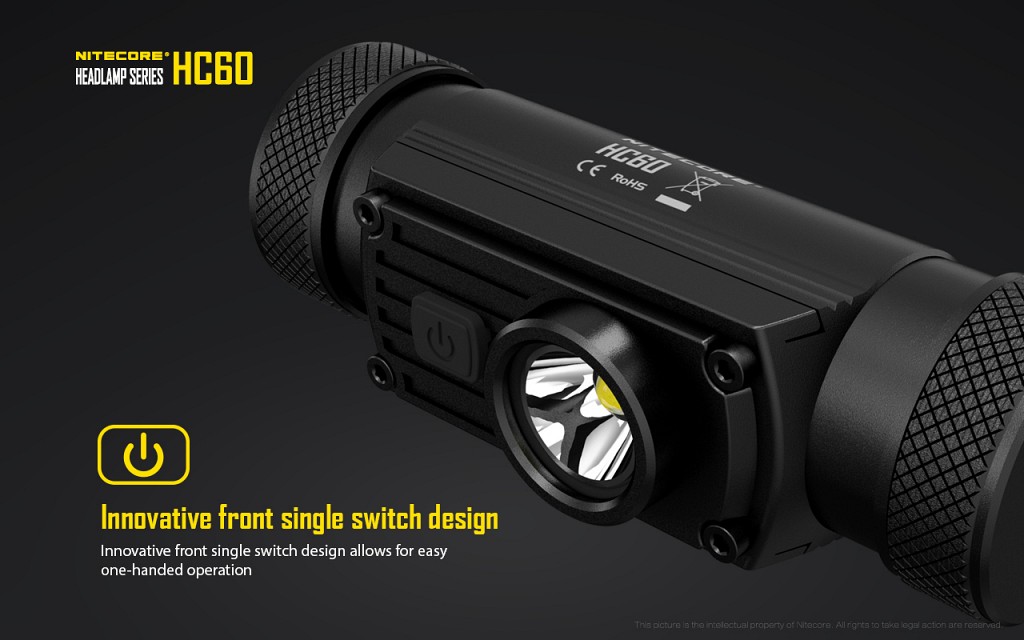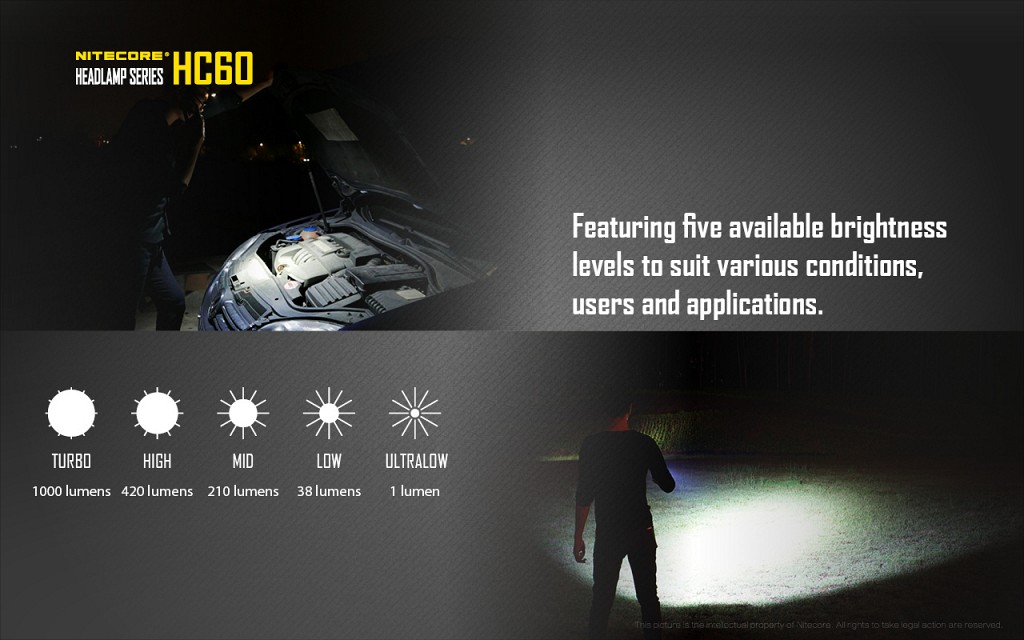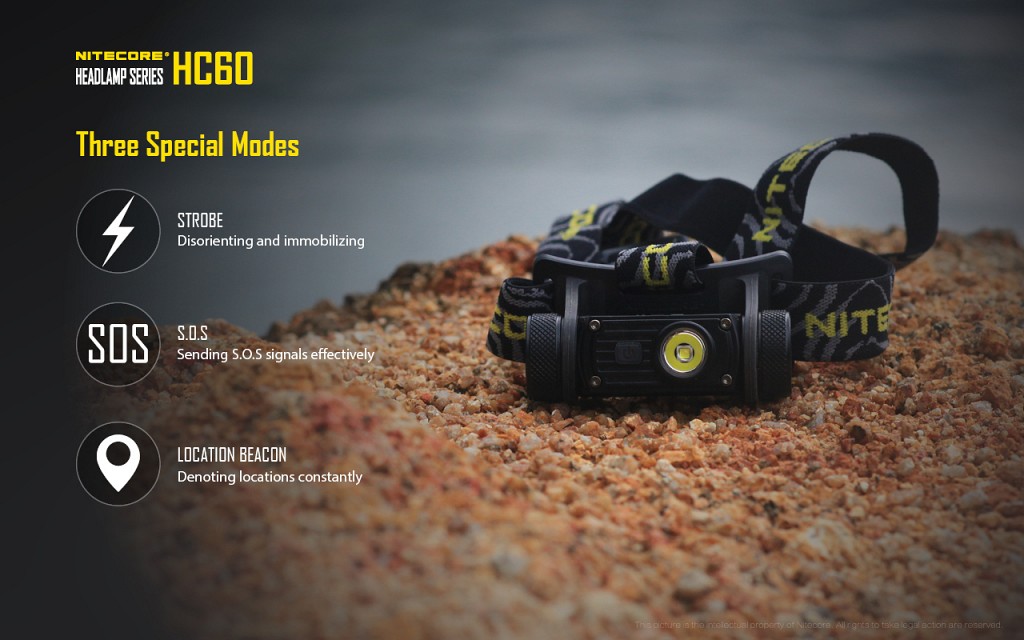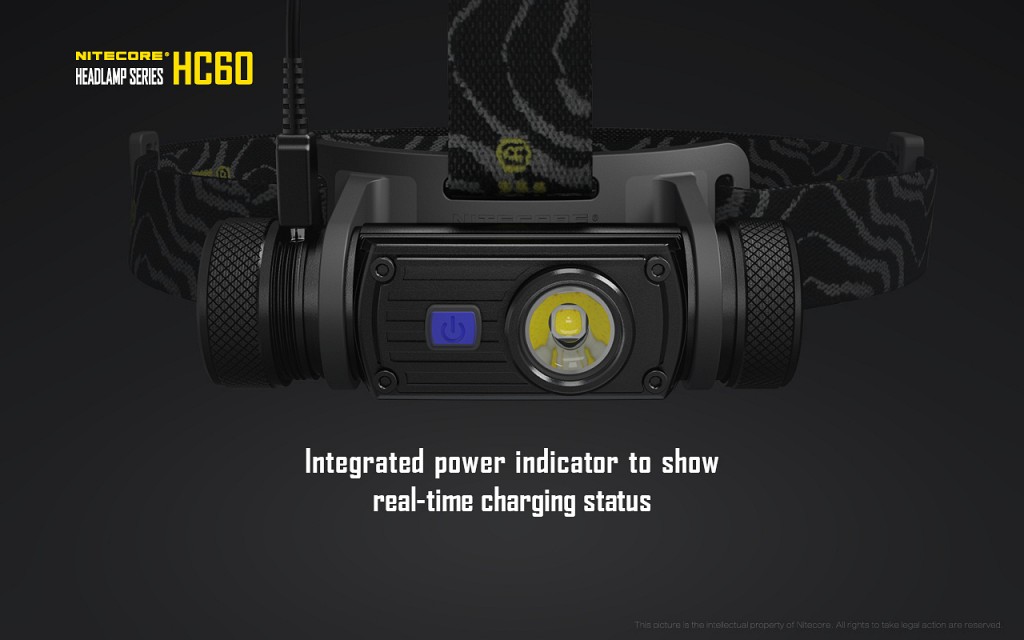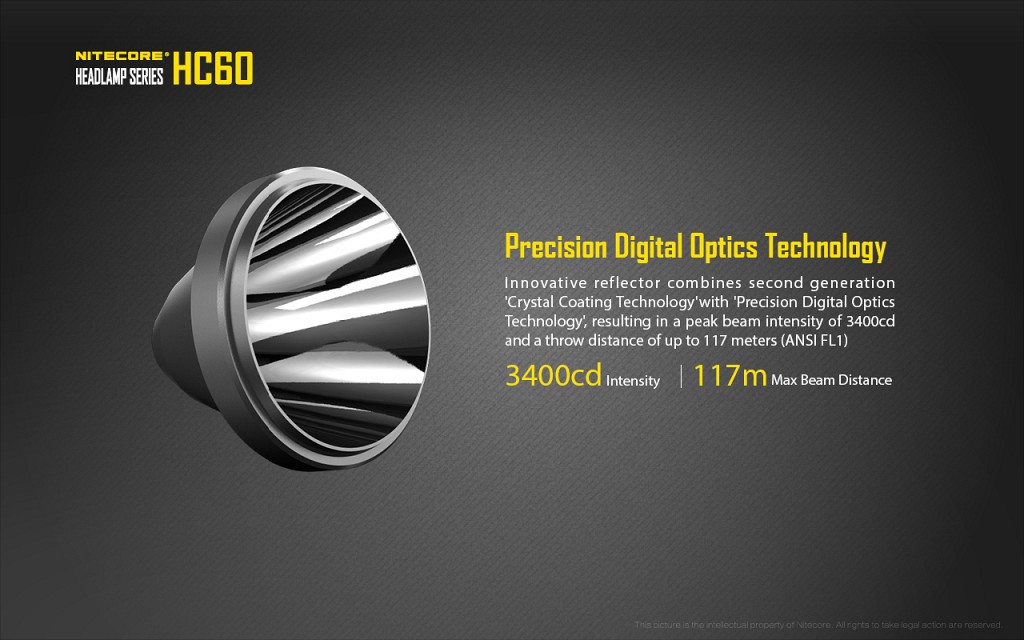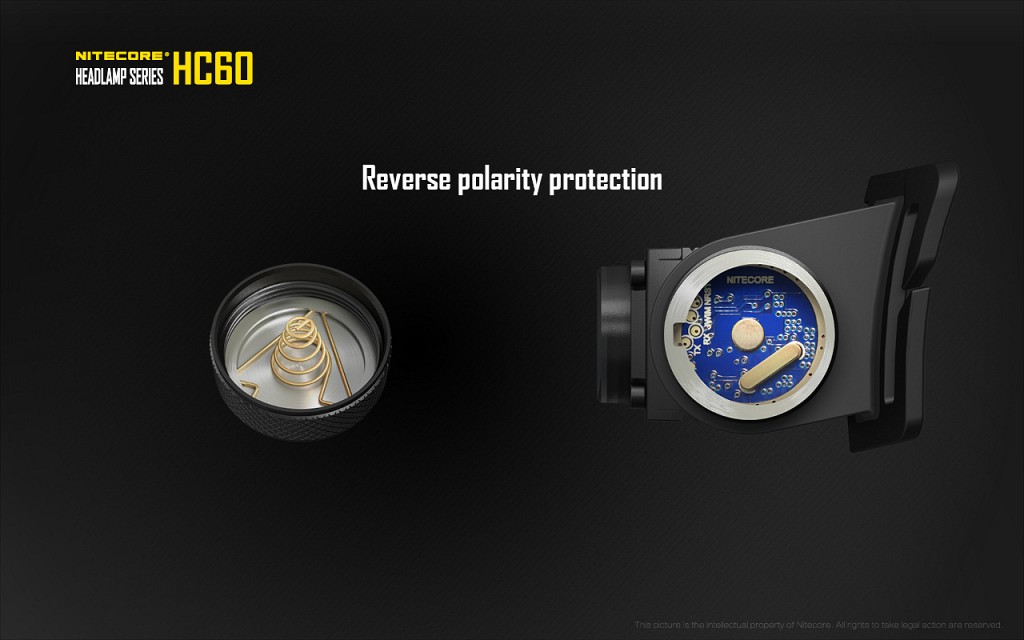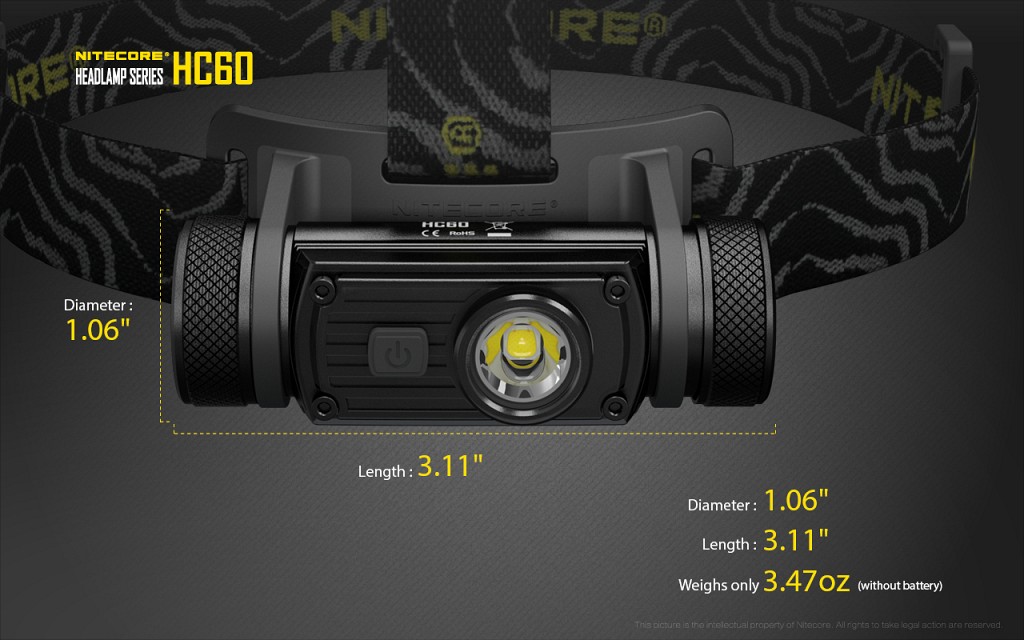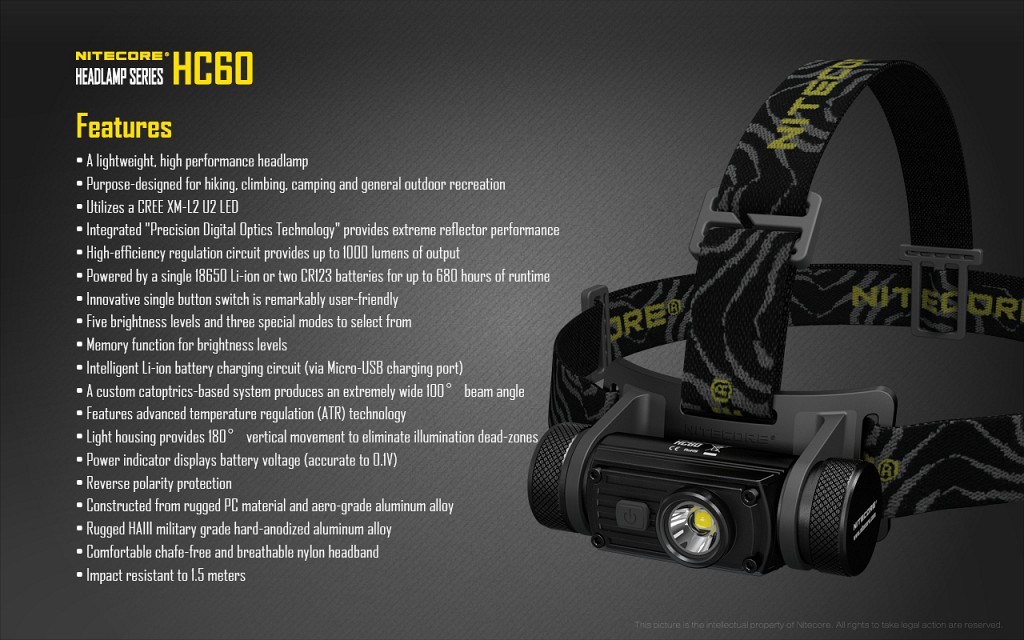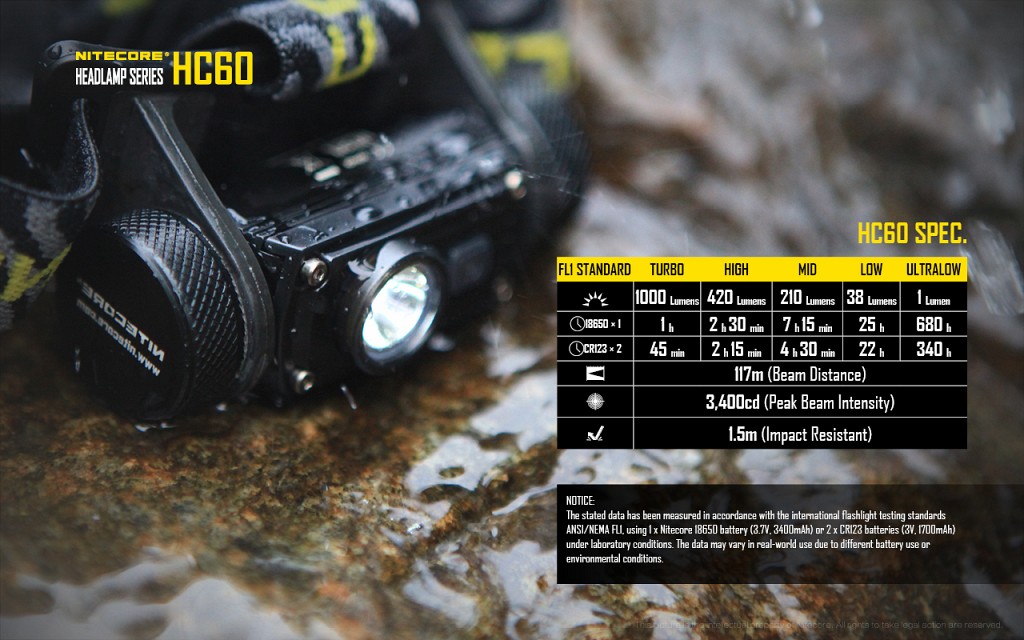 Flashlight Performance
Max Lumens
1000 Lumens
Min Lumens
1 Lumens
Modes
5 Brightness Modes + Strobe + SOS + Location Beacon
Flashing Modes(Strobe/SOS)
Strobe + SOS + Location Beacon
Runtimes
Turbo(1000 Lumens): 1hr, High(420 Lumens): 2hr30mins, Mid(210 Lumens): 7hr15mins, Low(38 Lumens): 25hrs, Ultralow(1 Lumens): 680hrs
Beam Distance
117 mts
Peak Beam Intensity
3400 cd
Flashlight Features
Battery Type
1x18650 Rechargeable Li-ion or 2xCR123A Non-rechargeable Lithium (1x18650 3400mAh battery included)
Emitter Type
CREE XM-L2 U2 Neutral White LED
Reflector
Lens Material
Toughened ultra-clear mineral glass lens with anti-reflective coating protects LED
Current Regulation
Yes
Smart Circuit for Rechargeable Batteries
Yes
Reverse-Polarity Protection
Yes
Impact Resistance
1.5mts
Tail Stands?
-
WaterProof
Yes (Standard IPX-8) Submersible to 2 mts
Switch Type
Easy-to-use single button interface makes cycling through settings a breeze
Other Features
-
Build
Body Material
Aero-space aluminum alloy body with HAIII military grade hard-anodized finish
Color
Black
Dimensions
Length x Head Diameter x Body Diameter: 79 mm x 18.5 mm x 27 mm
Weight
98.4 gms
In The Box
Included Accessories
1 x Nitecore NL189 18650 3400mah Li-Ion Battery, 1 x Micro-USB Charging Cable, 1 x Spare O-Ring
Warranty
Manufacturer Warranty
15 Days (Replacement) + 12 Months Free Repair - T&C apply
Lightorati Warranty
15-Day Refund (No Questions Asked), Lifetime Support - T&C apply