Nitecore NCP40 Durable Multi-function Nylon Holster for LED Flashlights (2 colors)
Nitecore NCP40 Durable Multi-function Nylon Holster
Two Color Options: Black, Tan(Kakhi)
- Listing is for 1 Holster, Please choose color while adding to cart

Compatible with the following Nitecore Flashlights (and many other similar size flashlights):
E-Series: EA41, EC4, EC4S, EC4SW, EC4GT
MH-Series: MH25, MH25GT, MH27, MH27UV
SRT-Series: SRT7
P-Series: P25, P16, P15
C-Series: CR6, CU6, CI6, CB6, CG6
R-Series: R40
TM-Series: TM03
EF-Series: EF1
(The Compatibility list is not limited to the above models, but fits any and most lights in similar sizes)


Features:
- Side compartment designed for tactical pens and penlights
- INVISTA's patented 1000D nylon
- Expandable modular design for quick mounting
- Collapsible flap designed to minimize drawing speed
- Easy one-handed operation
- Elastic bands to prevent rattling and noises
- Sufficient space to accommodate the majority of flashlights/Multi-tools/Ammo Magazine
- Reinforced stress points
- Bottom drainage hole
- Waterproof coating
- All-weather operation
- Available in: Tan and Black
- Dimensions: 6.3" x 2.16" x 1.97"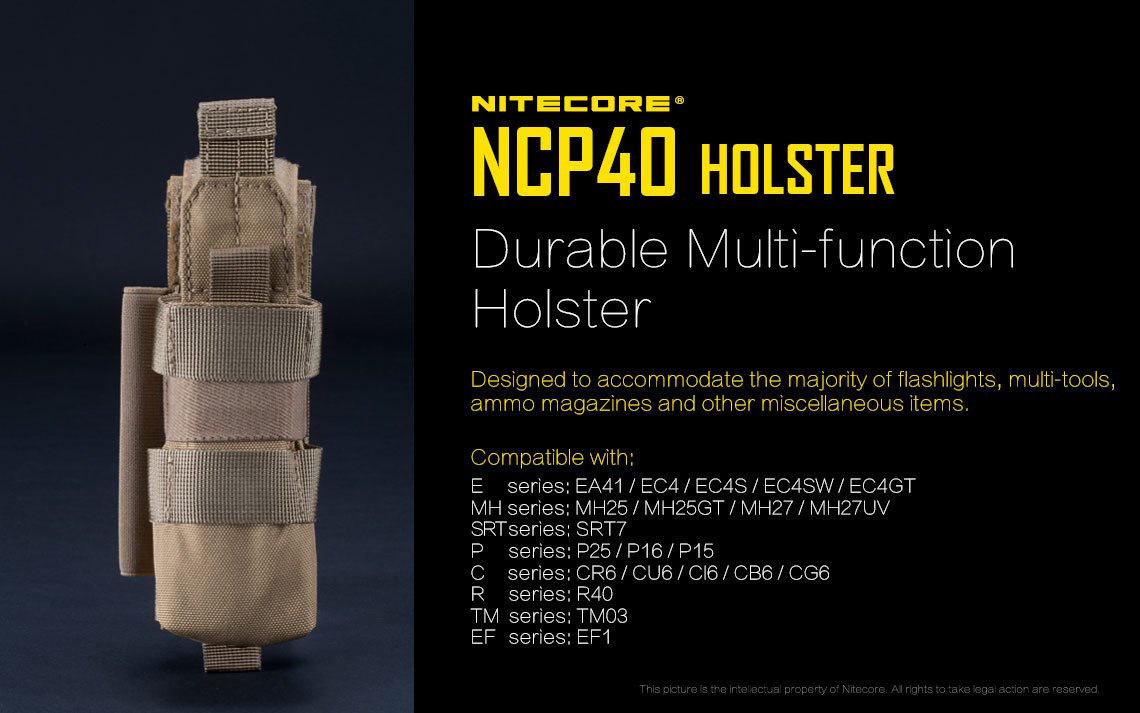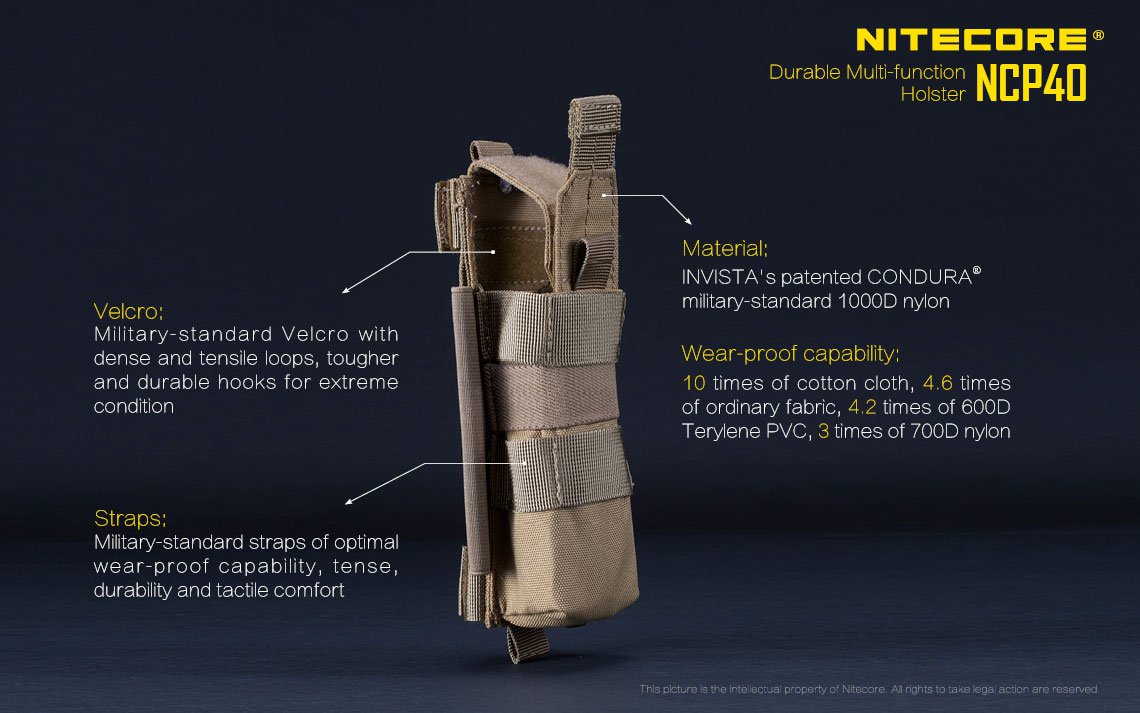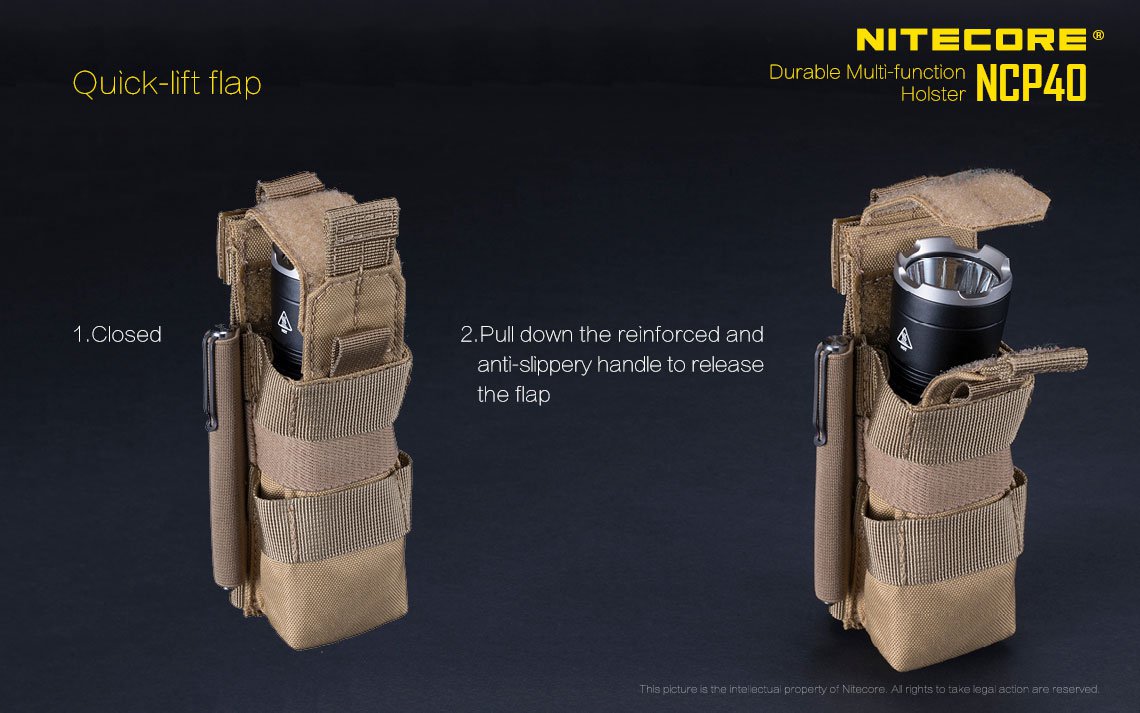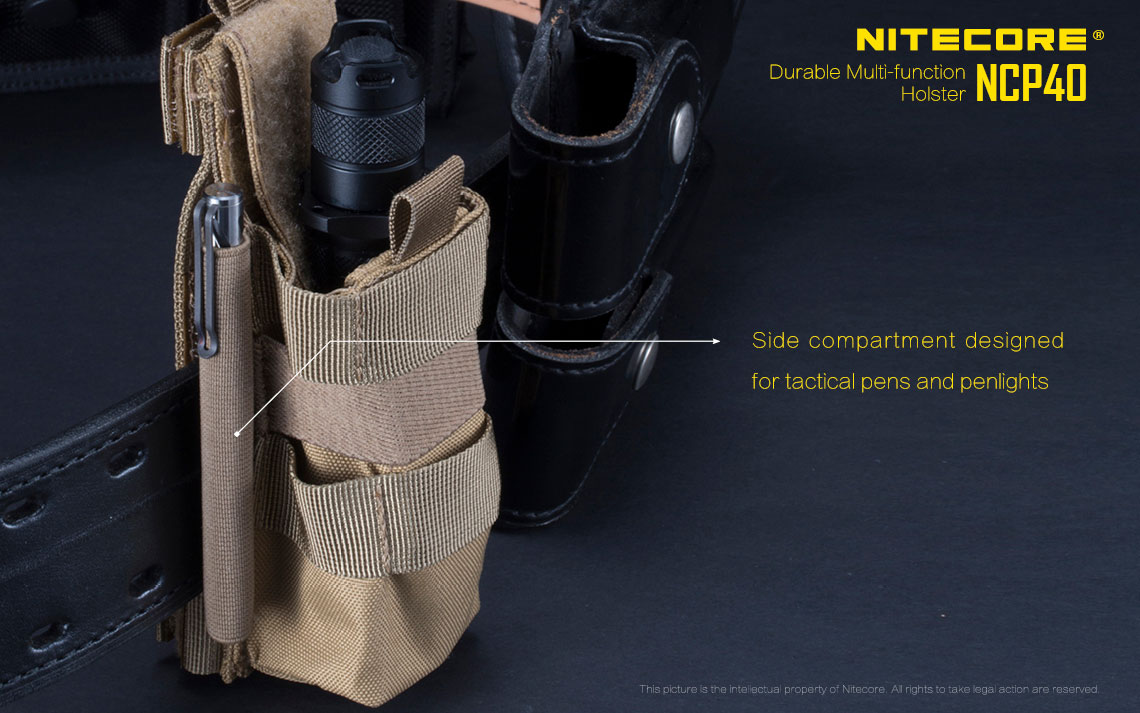 Free Shipping
Free 1-Day Shipping for all orders to Metros and 2-3 Days Priority Shipping to other cities for Orders above Rs.2000/- Details here.
Free Laser Engraving
Free Personalization (Permanant Laser Engraving) for all Flashlights, Knives and Gear. Details here.