Nitecore P12GTS - Pocket Flooder Tactical LED Flashlight (1800 Lumens, 226mts, 1x18650 >8A/IMR)
Nitecore P12GTS - Compact, EDC and Tactical Flashlight with Excellent Flood
- CREE XHP35 HD - 1800 Lumens Superb Flood
- Powered by 1x18650 Rechargeable Battery with discharge current of 8A or more (not included)
- 5 Brightness modes, Strobe, SOS, Location Beacon
- Rated for 226 mts beam distance and 1hr 45min on High, 5hrs on Medium, 17hrs on the Low mode


How Can You Improve Upon Perfection?
Some would argue that the Nitecore P12GT is the perfect tactical flashlight. The hand-held LED light offers a broad range of brightness levels, long-lasting run times, far-throwing beams, a compact size, and multiple switches for effortless operation - what more could you ask for? Nitecore has done it again by taking the already popular P12GT to the next level with a brighter, more efficient LED bulb. This new-and-improved tactical flashlight, also known as the Nitecore P12GTS, now offers a brilliant 1800-lumen Turbo mode, by simply equipping the light with a Cree XHP35 HD LED and an optical, crystal coated lens. The upgraded EDC light has therefore been improved by 800 lumens, without sacrificing any of its other great features.
An Additional Output Mode
Not only is the new-and-improved Nitecore P12GTS tactical flashlight brighter, but it now offers a fifth output option! Instead of converting the 1000-lumen High mode to 1800 lumens, the engineers at Nitecore decided to maintain the four-mode format and simply add on the 1800-lumen Turbo mode as a fifth option. What hasn't changed is the easy-to-use, dual switch interface. The Nitecore P12GTS tactical flashlight is equipped with both a metal side switch for mode changing and a tactical tailcap switch for quick-and-easy illumination. In fact, in addition to the light's built-in memory mode, users also have instant access to both the Ultralow and the Turbo outputs. Please feel free to review the operating instructions below, for more details.
Powerful Performance
While having multiple brightness levels is extremely handy, it's important to note that the 1800-lumen Turbo mode is only accessible when using either an IMR 18650 or a high-drain 18650 battery (>8A) output. So while this hand-held LED light is compatible with CR123A batteries, the brilliant Turbo mode cannot be produced when powered with these cells, which should, therefore, be reserved as a backup power source only. The Nitecore P12GTS tactical flashlight is the same great hand-held LED light you've grown to know and to love, but has been upgraded with an additional 1800-lumen Turbo mode. Upgrade your arsenal today by adding this new-and-improved illumination tool into your collection.
Features:
- Optical lens with double-sided scratch resistant coating
- Aircraft-grade aluminum alloy construction, HAIII military-grade hard-anodized coating
- Tail stand capable for illuminating a small area with ease
- Three specialty modes: Location Beacon, SOS, and Strobe
- Thermal fins for heat dispersion - part of the advanced temperature regulation (ATR) technology
- Built-in memory mode returns a user to the last-used output
- Regulation circuit provides a constant and reliable beam
- Titanium-plated stainless steel pocket clip has two-way function
- Reverse polarity protection prevents damage
- High efficiency circuit board maintains continuously power for up to 220 hours
- Multi-functional side switch informs user of battery voltage and power levels; and lets user manage flashlight single-handedly

Specifications:

- LED: Cree XHP35 HD LED
- Power Source: 1 x 18650, 1 x IMR 18650 or 2 x CR123A / 2 x 16340
(Turbo mode can only be reached using an 8A 18650 or an IMR high-drain battery)

- IPX Rating: IPX-8 (Waterproof and submersible up to 2 meters)
- Impact Resistance: 1 meter (3.281 ft.)
- Brightness Outputs (Using 1 x IMR 18650):
Turbo - 1800 Lumens - 30 Minutes
High - 900 Lumens - 1 Hour 45 Minutes
Medium - 240 Lumens - 5 Hours
Low - 70 Lumens - 17 Hours
Ultralow - 1 Lumen - 220 Hours
- Brightness Outputs (Using 1 x 18650):
Turbo - 1800 Lumens - 30 Minutes
High - 900 Lumens - 2 Hours 15 Minutes
Medium - 240 Lumens - 5 Hours 45 Minutes
Low - 70 Lumens - 19 Hours
Ultralow - 1 Lumen - 250 Hours
- Peak Beam Distance: 226 meters (741.47 ft.)
- Peak Beam Intensity: 12,760 cd
Dimensions:
Length x Head Diameter x Tail Diameter: 145.71mm x 25.4mm x 25.4mm
Weight:
99 gms (without battery)
Accessories Included: Holster, Lanyard, Spare O-ring, Pocket Clip, Tactical Ring

Please note that batteries and charger are NOT included with this flashlight. You need to add them to the cart separately.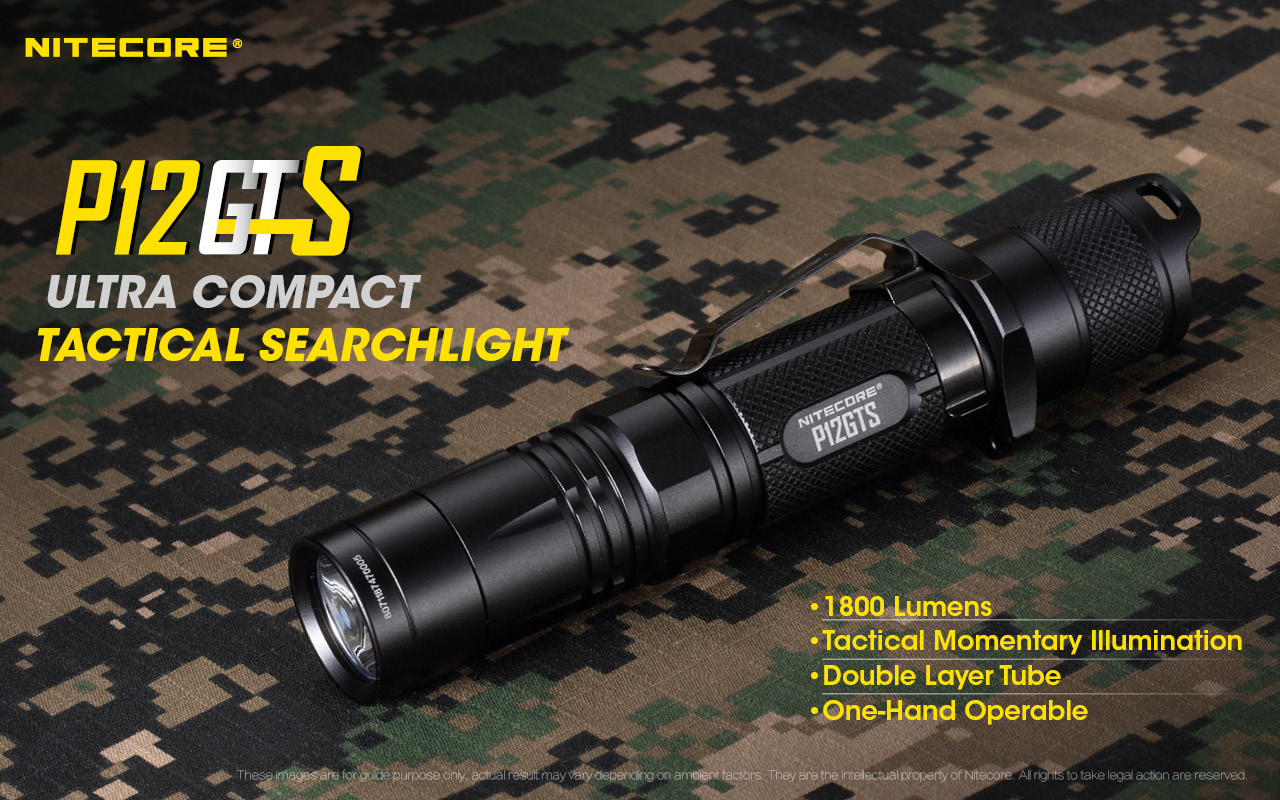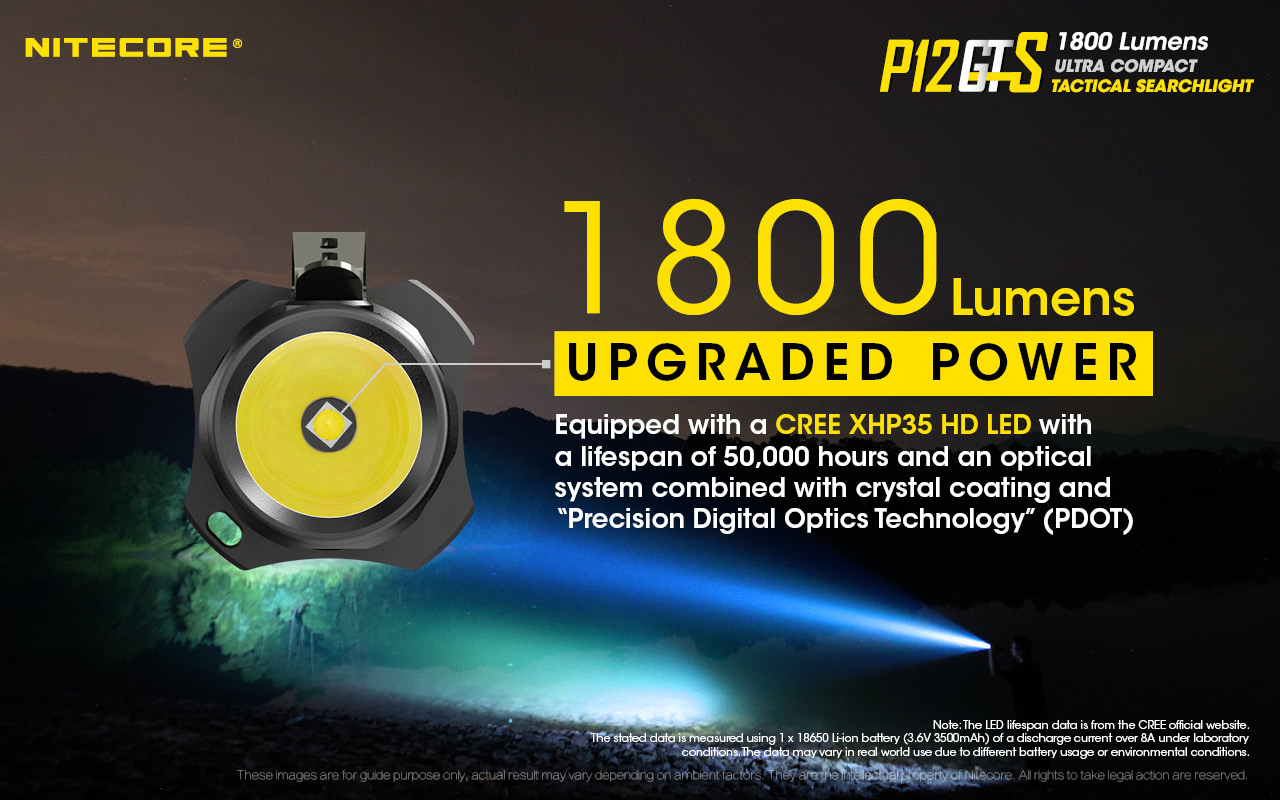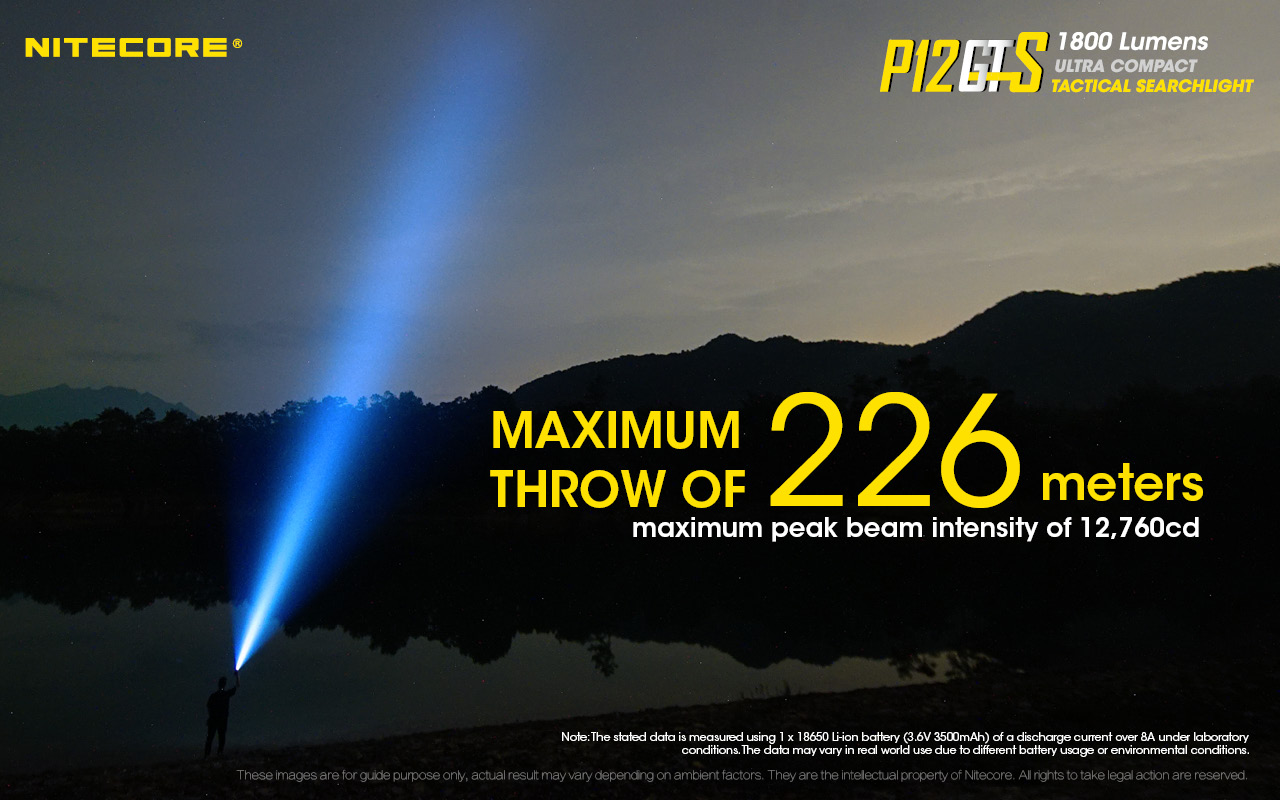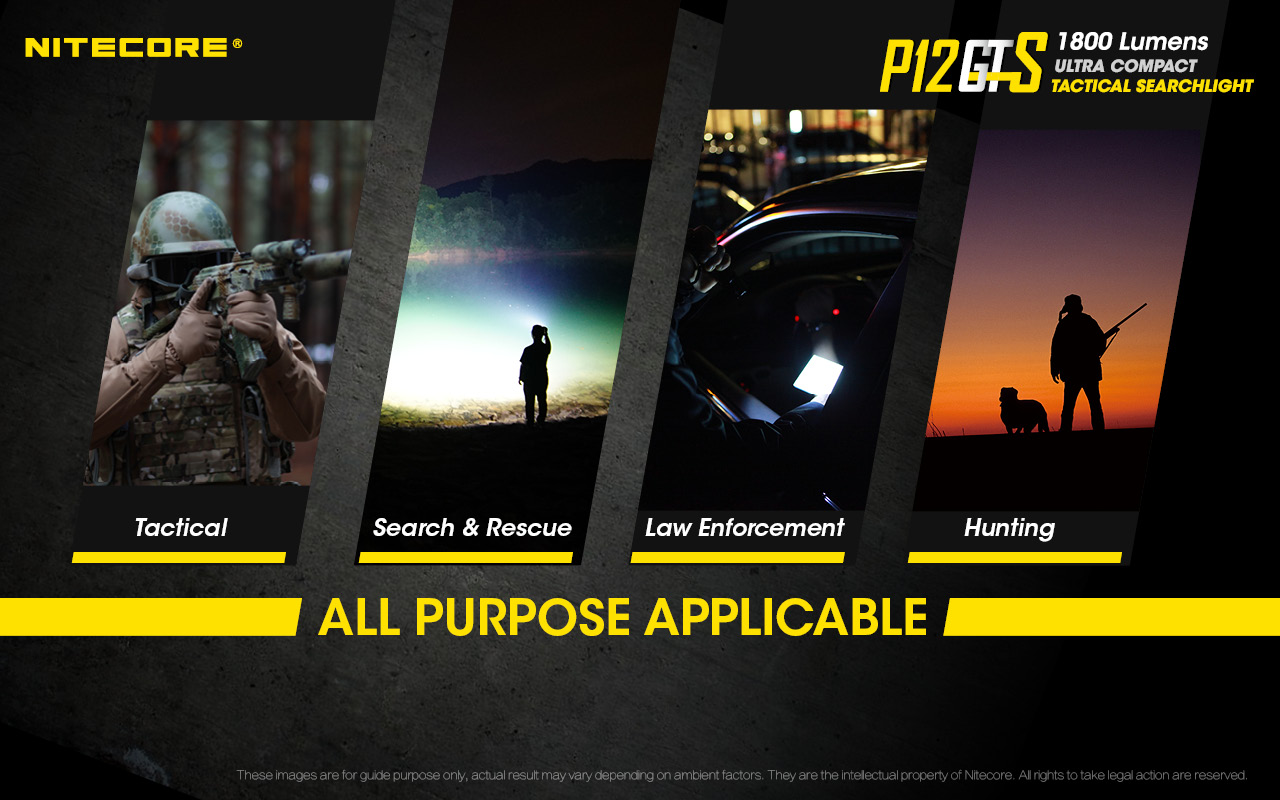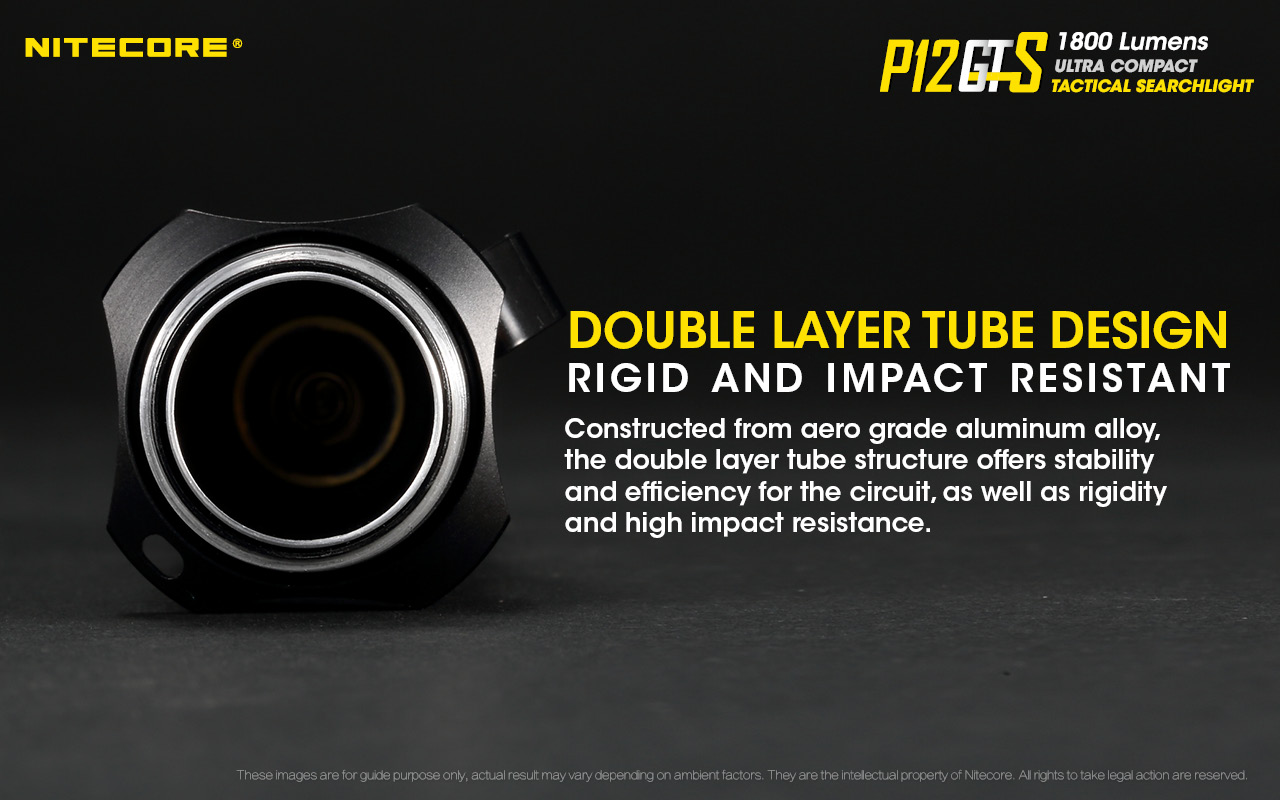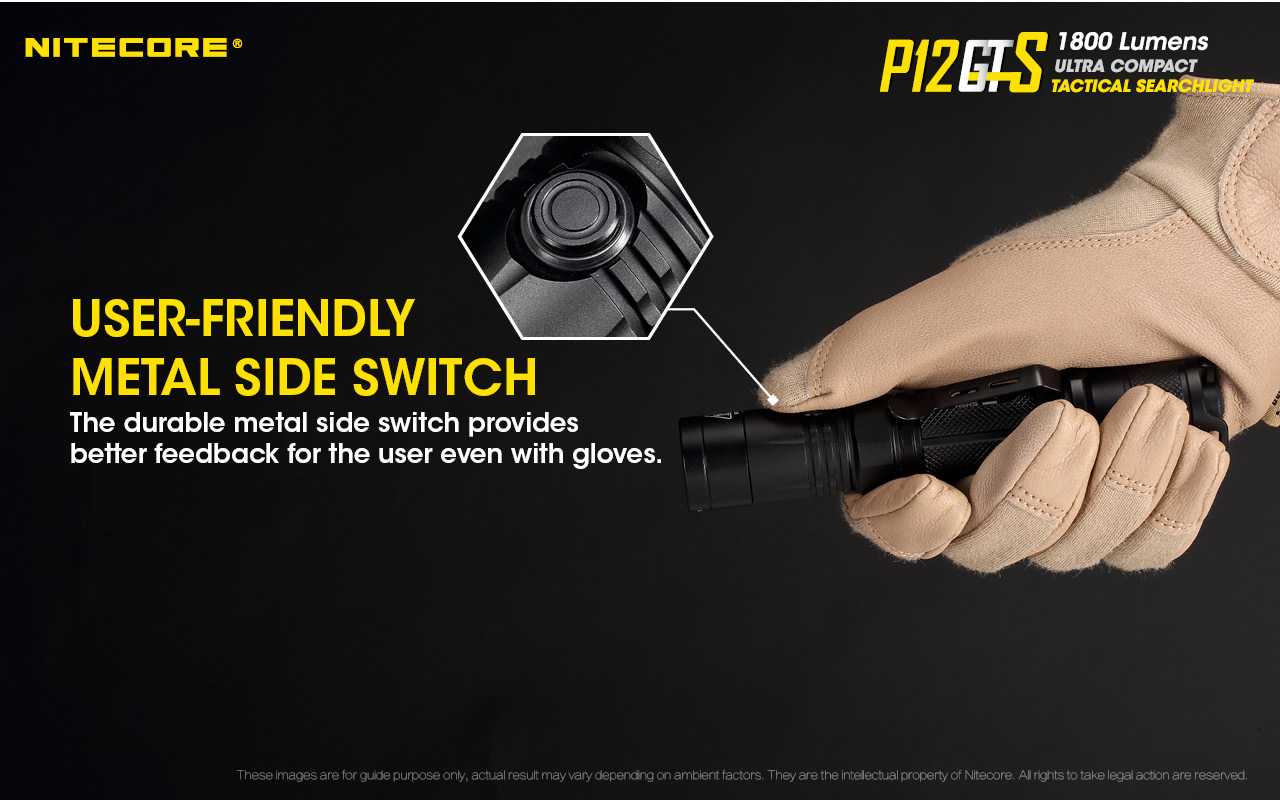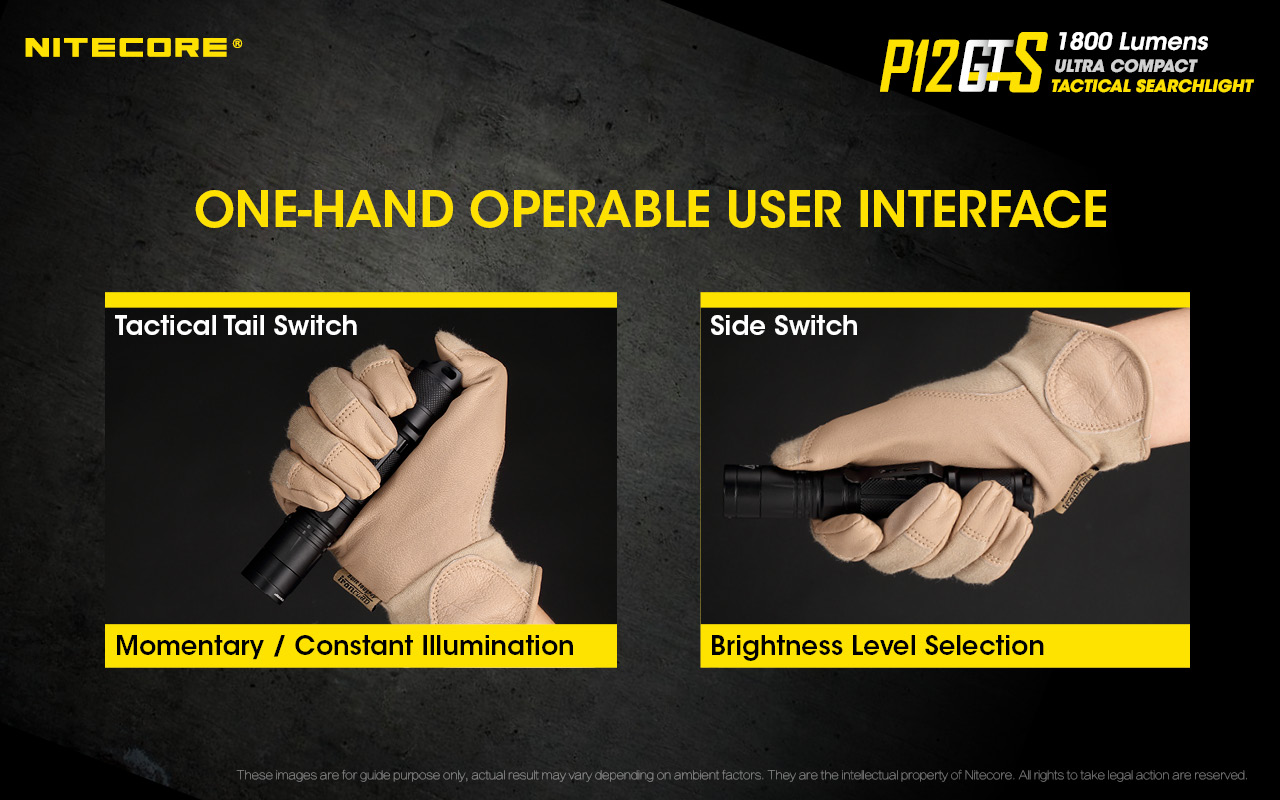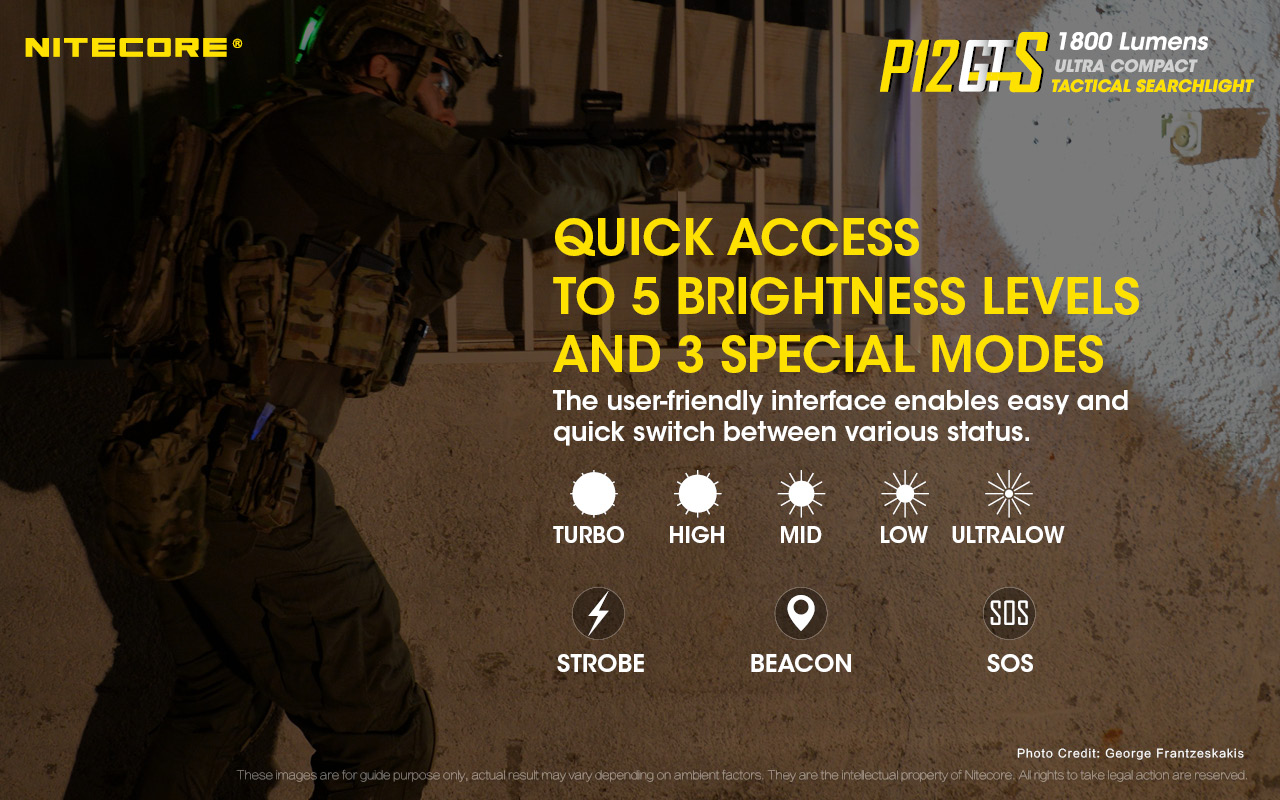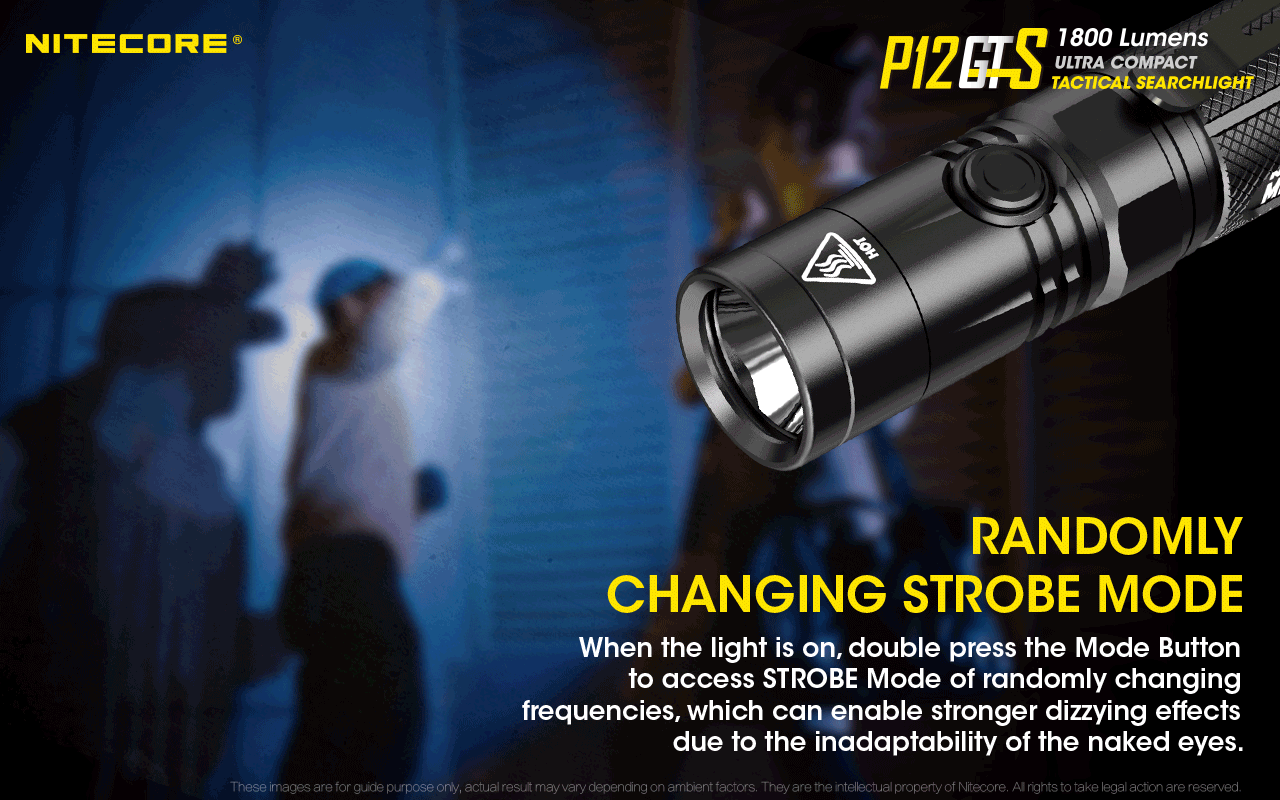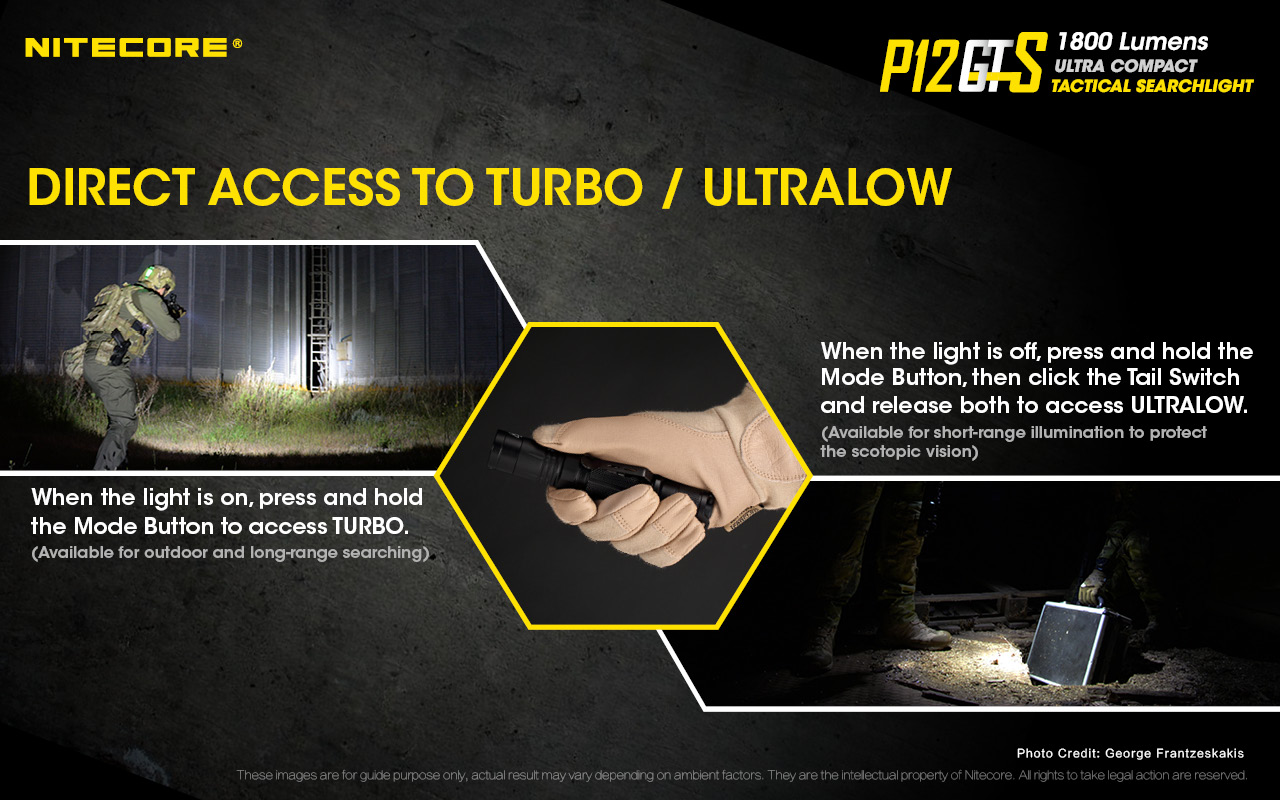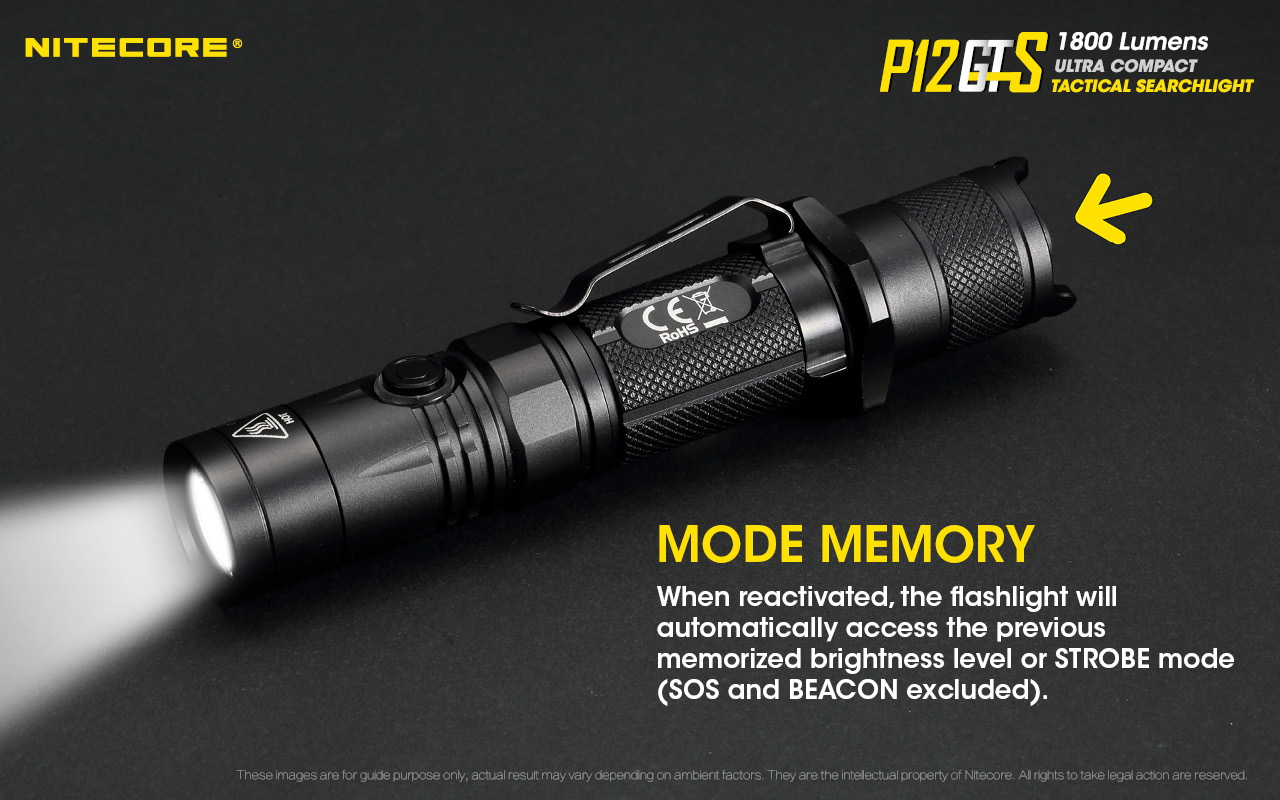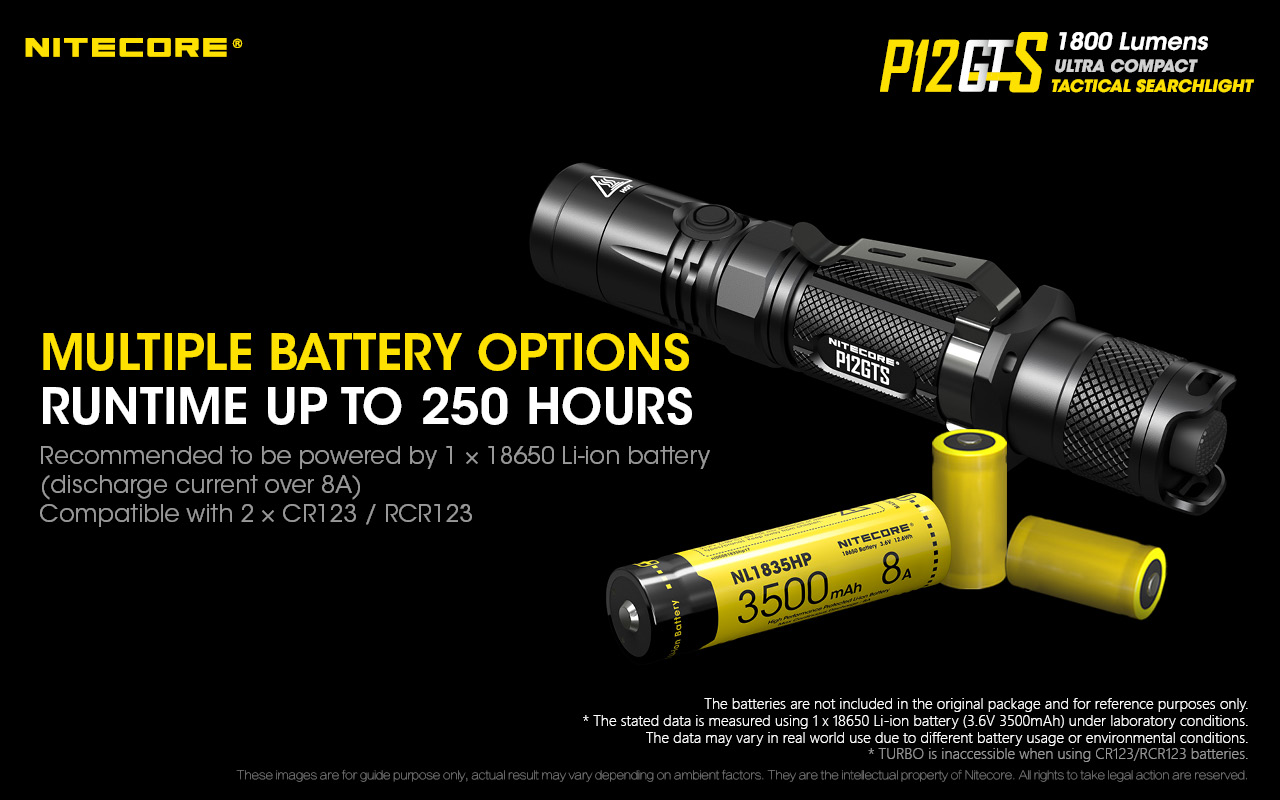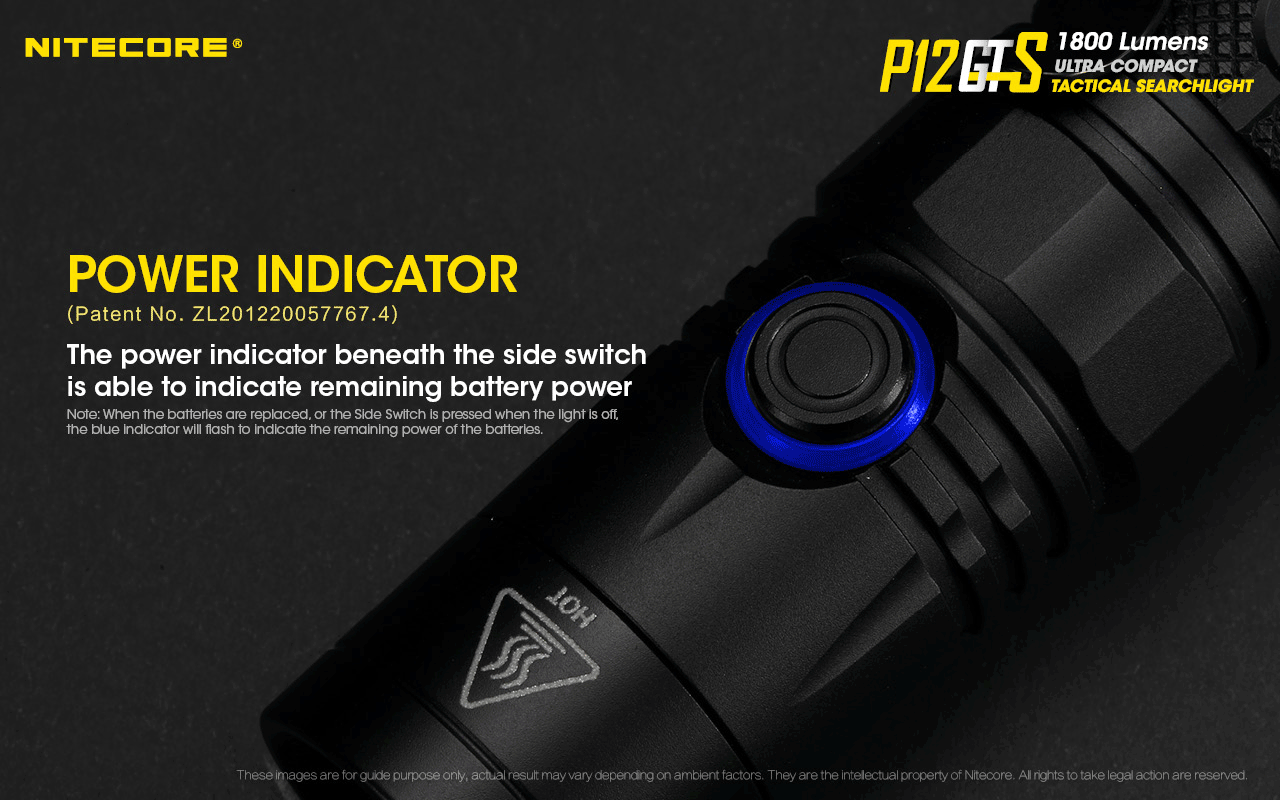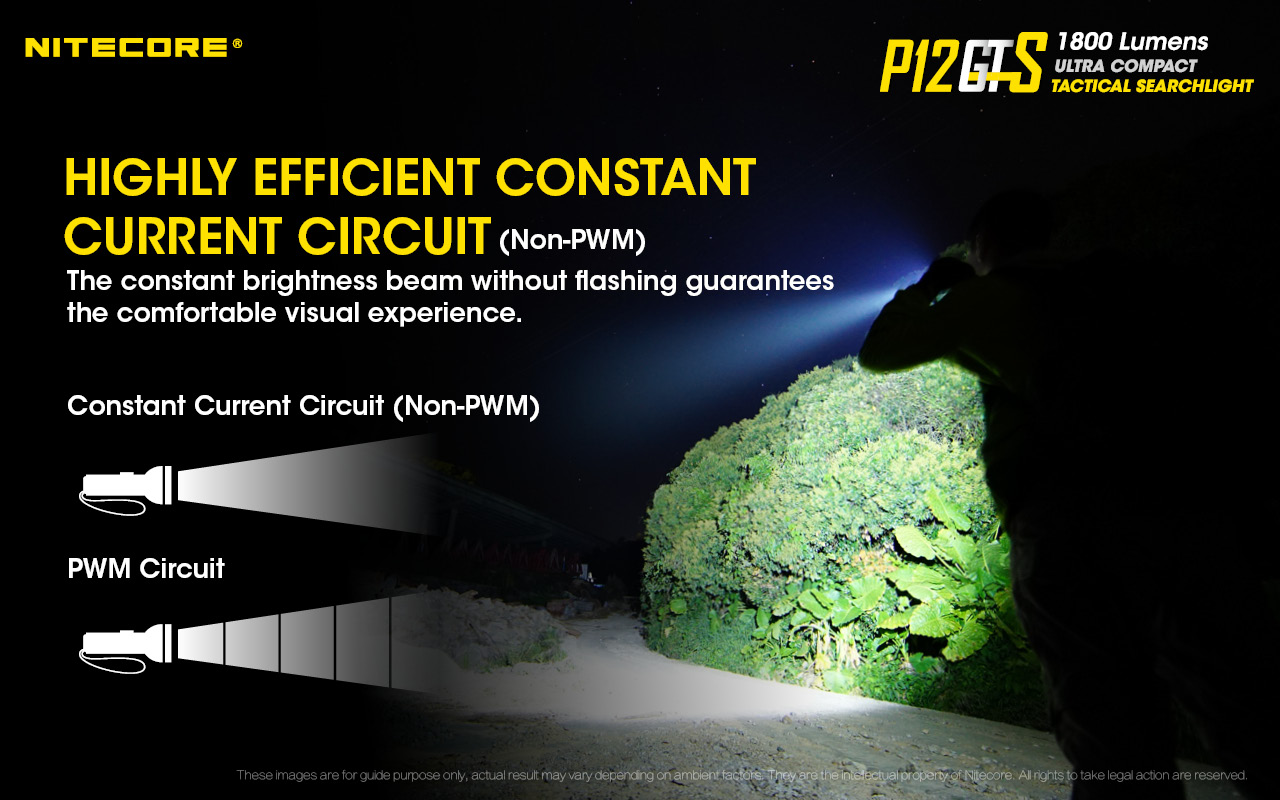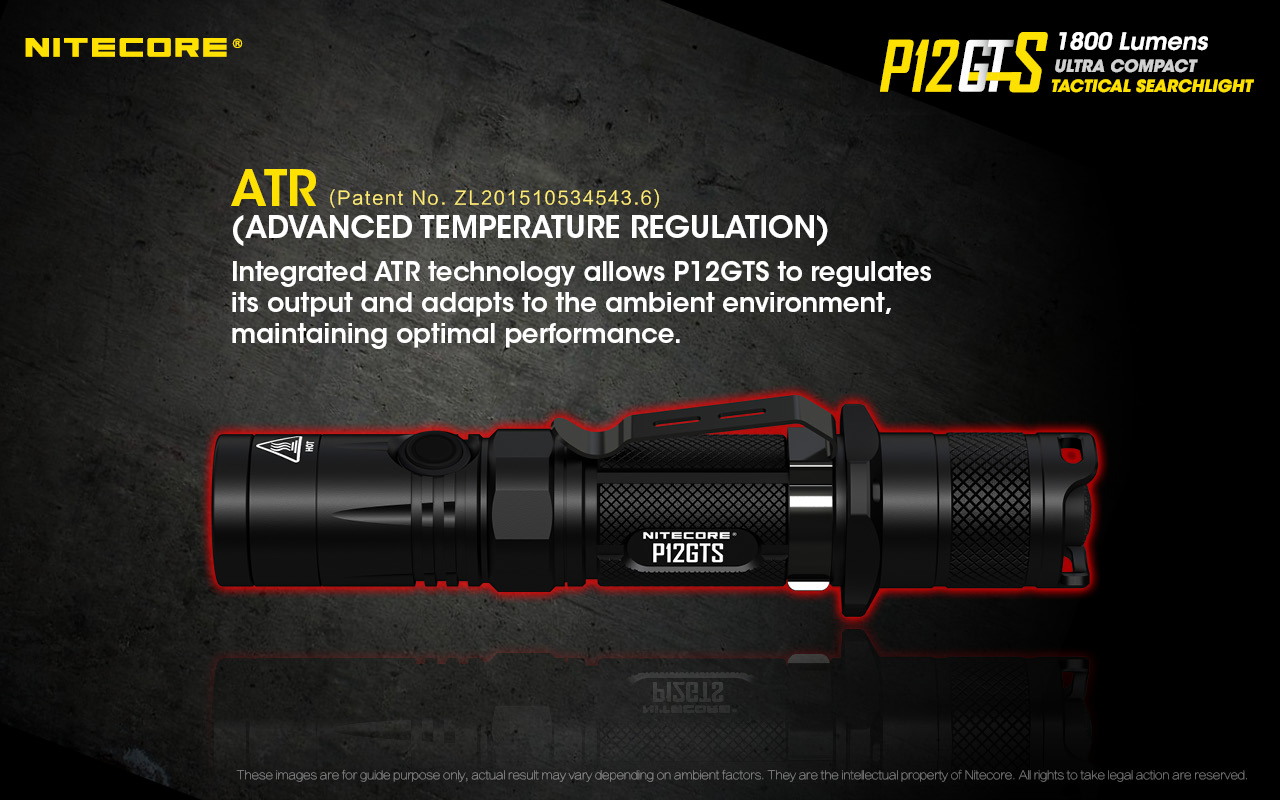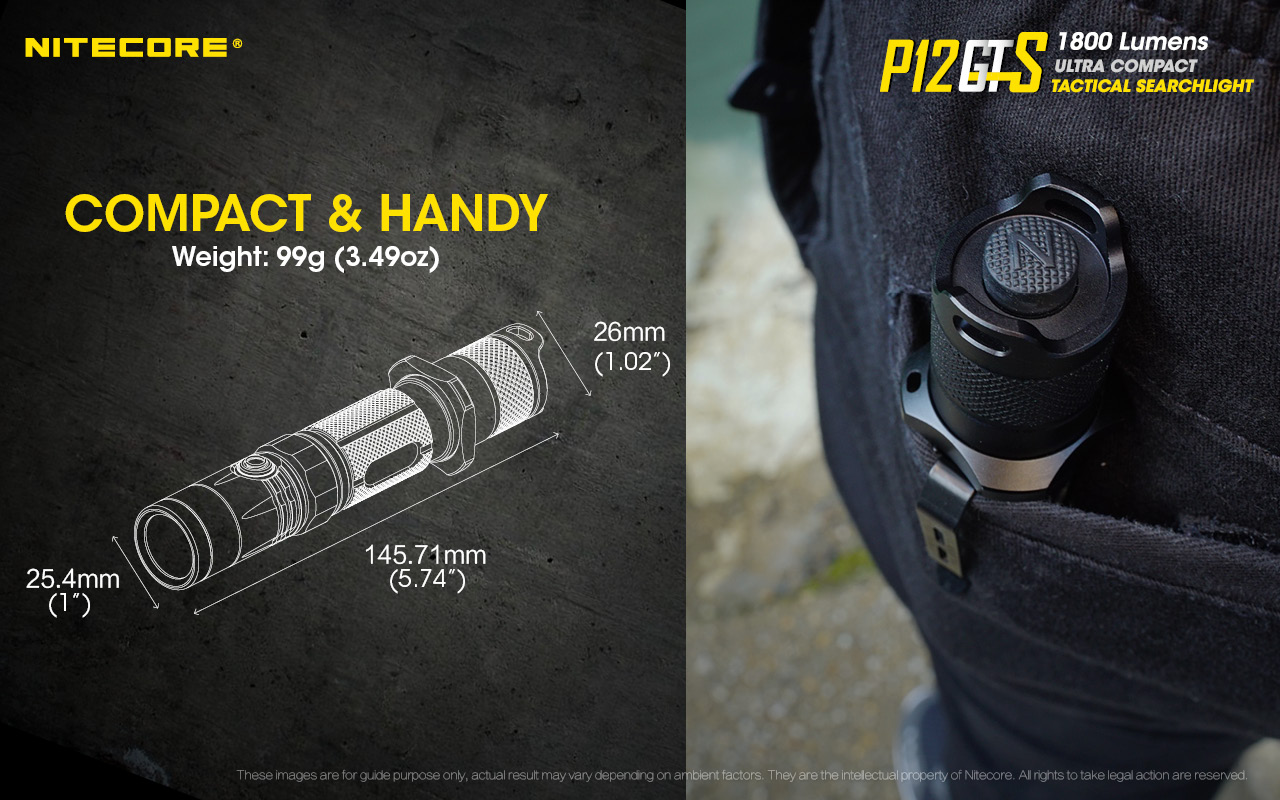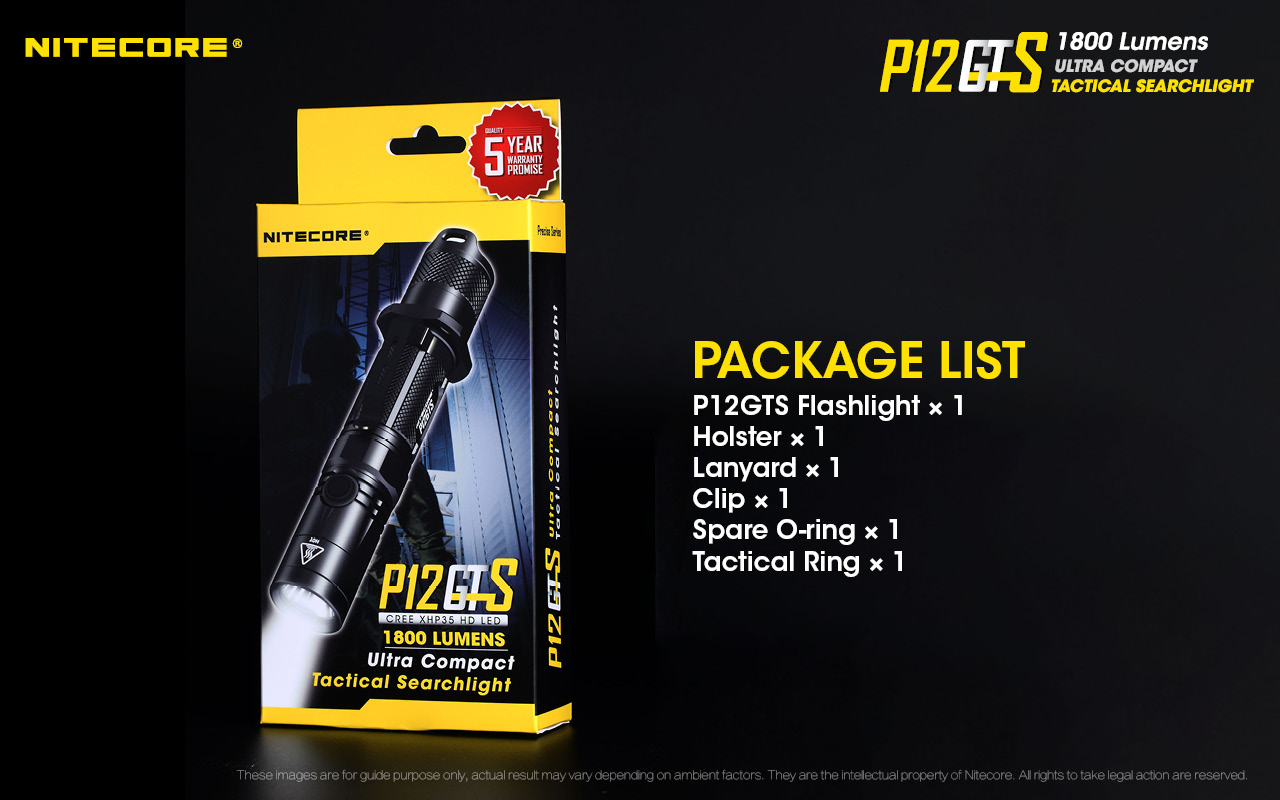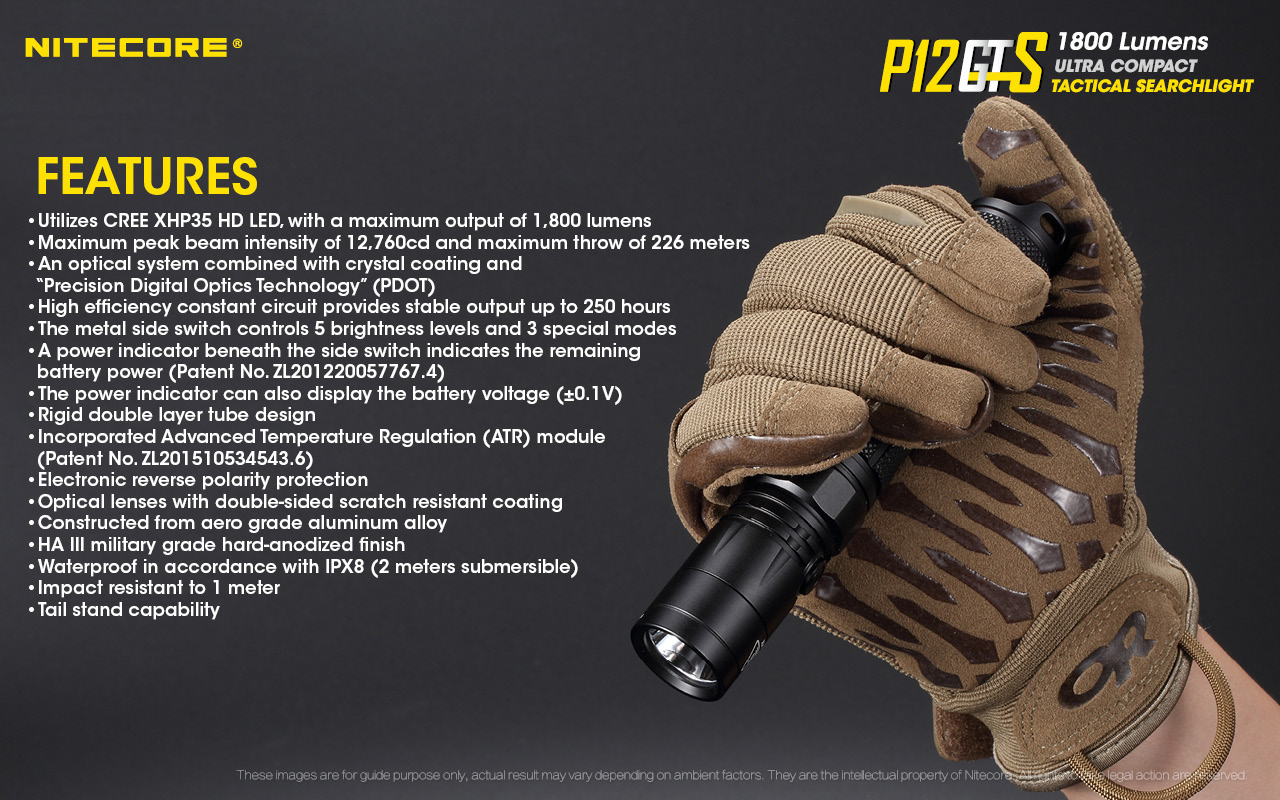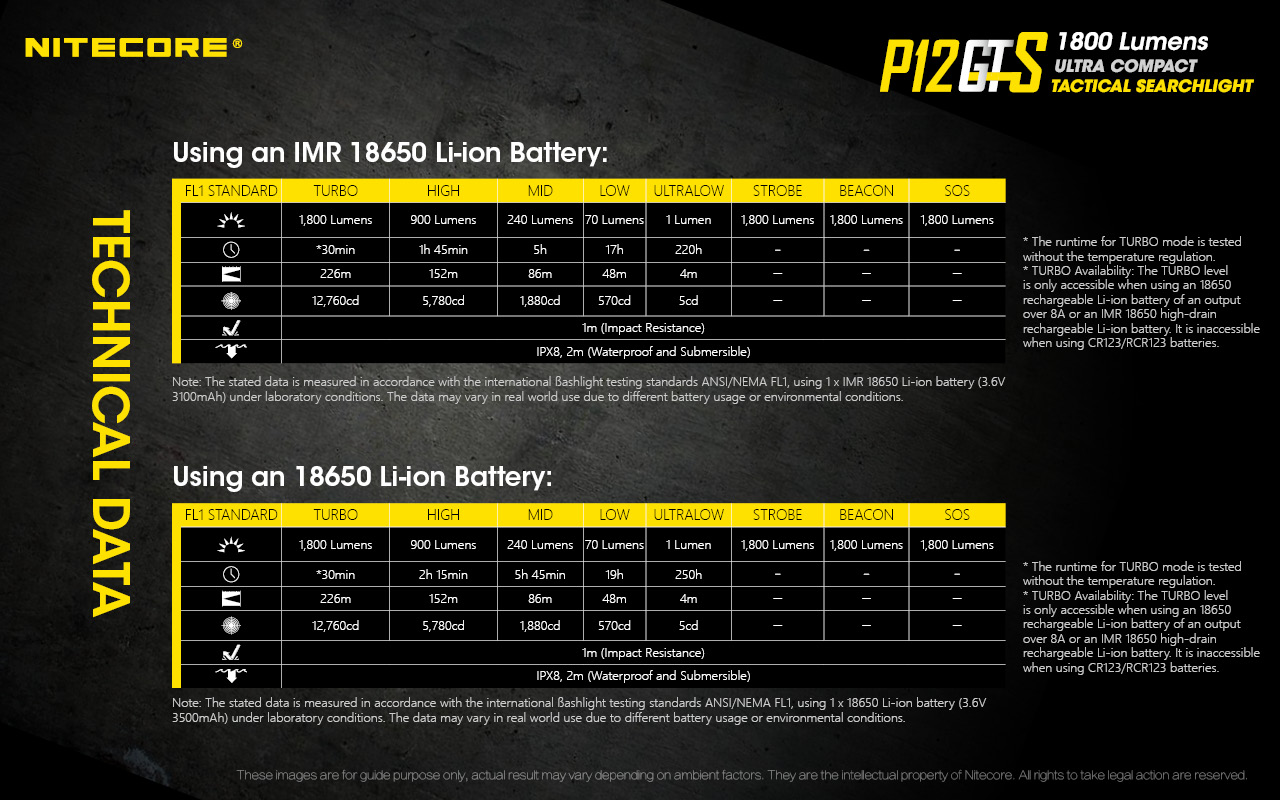 Flashlight Performance
Max Lumens
1800 Lumens
Min Lumens
1 Lumen
Modes
5 Brightness Modes + Strobe + SOS + Location Beacon
Flashing Modes(Strobe/SOS)
Strobe, SOS, Location Beacon
Runtimes
Turbo(1800 Lumens): 30mins, High(900 Lumens): 2hr45min, Mid(240 Lumens): 5hr15min, Low(70 Lumens): 19hrs, UltraLow(1 Lumens): 250hrs
Beam Distance
226 mts
Peak Beam Intensity
12760 cd
Flashlight Features
Battery Type
1x18650 8A and above / 1xIMR18650 / 2xCR123A
Emitter Type
Premium CREE XHP35 HD LED
Reflector
Precision aluminum reflector provides clear throw
Lens Material
Toughened ultra-clear mineral glass lens with anti-reflective coating
Current Regulation
Yes
Smart Circuit for Rechargeable Batteries
Yes
Reverse-Polarity Protection
Yes
Impact Resistance
1.5mts
Tail Stands?
Yes
WaterProof
Yes (Standard IPX-8) - 2mts (Waterproof and Submersible)
Switch Type
Primary power button tactical tail switch, secondary head switch for modes and brightness selection
Other Features
Build
Body Material
Constructed from Aero grade alluminium alloy
Color
Black
Dimensions
Length x Head Diameter x Tail Diameter: 145.71mm x 25.4mm x 25.4mm
Weight
99 gms (without batteries)
In The Box
Included Accessories
Holster, Lanyard, Spare O-rings, Pocket Clip, Tactical Ring
Warranty
Manufacturer Warranty
15 Days (Replacement) + 60 Months / 5 Years Warranty - T&C apply
Lightorati Warranty
15-Day Refund (No Questions Asked), Lifetime Support - T&C apply