Nitecore Q4 Quick Charger, 4-Bay Smart Charger for Li-ion, IMR batteries
Nitecore Q4 Quick Charger
(currently available in Only Transparent Black color)
With The Newest Innovative Features
The Nitecore Q4 Quick Charger offers new innovations in the battery charger community. The charger utilizes four bays to independently charge different batteries simultaneously. It has the technology to measure and apply the proper current needed for the type of battery in each individual slot. For example you can charge a 2100mAh battery and a 2600mAh battery at the same time with no harm to your batteries or charger. Moreover, the Nitecore Q4 Quick Charger can provide a charging current up to 1000mA in just a single bay! With this type of current, charging takes less time than ever before. Constructed of a fire resistant PC materials the Q4 can be used to its fullest without fear of overheating or combustion. On the face of each bay is a charge indicator LED which takes the guess work out of charging. When the LED indicator is red your battery is still charging, and when it turns green then you know you are good to go!
Your charger doesn't have to be the boring black or white color you have bought in the past. With the Nitecore Q4 Quick Charger you can find a color that matches your style. Now available in four unique colors you can get your charger in: Lemonade, Blackberry, Pinky Peach, and Juicy Mango. Nitecore understands that everyone is different and you do not always have to be trapped in a box; it is time to let your uniqueness shine. So don't miss out on the opportunity to charge your Li-Ion/IMR batteries in style!
Why Nitecore Chargers are the best?
Here is a video where Nitecore Charger takes a competing model to the limits.
Features:
- Comes in four unique colors: Pinky Peach, Juicy Mango, Blackberry, and Lemonade
- Automatic Deactivation upon charging completion
- Has reverse polarity and short circuit prevention features to avoid damaging your battery and charger
- Made from PC materials that are fire resistant
- Four charging bays that can charge 4 Lithium Ion batteries simultaneously
- Charging Status Indicator will show you if your battery is charging or is fully charged
- Two charging modes: Constant Current and Constant Voltage
- Compatible with car adapters making it one of the best options for traveling and camping
- RoHS, CE, FCC, and CEC Certified
Specifications:
- Input: DC 12V 1000mA | 24W
- Output: 4.2V±1% | 1A*4, | 2A*2
- Compatible with:
Li-ion / IMR: 10340, 10350, 10440, 10500, 12340, 12500, 12650, 13450, 13500, 13650, 14350, 14430, 14500, 14650, 16500, 1634(RCR123), 16650, 17350, 17500, 17650, 17670, 17700, 18350, 18490, 18500, 18650, 18700, 22500, 22650, 25500, 26650, 26700, 20700, 21700, 22700
Dimensions: Length - 4.94" (125.48 mm), Width - 3.76" (95.5 mm), Height - 1.43" (36.3 mm)
Weight: 5.3 oz (150.3 gms)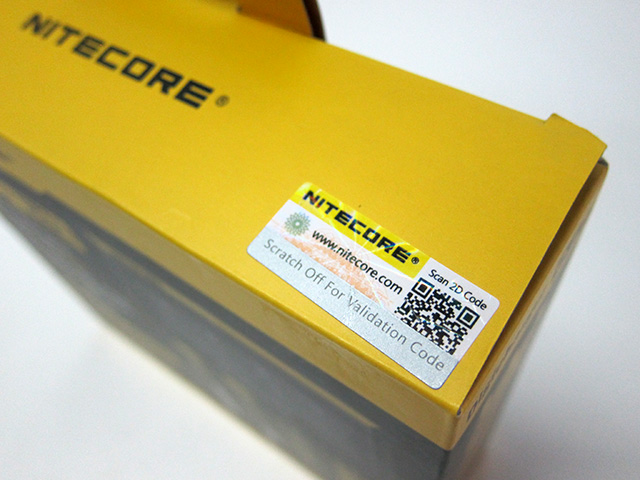 Validate your Nitecore Charger purchased from Lightorati on
Nitecore.com Validator
for Legitimacy Check
Free Shipping
Free 1-Day Shipping for all orders to Metros and 2-3 Days Priority Shipping to other cities for Orders above Rs.2000/- Details here.
Free Laser Engraving
Free Personalization (Permanant Laser Engraving) for all Flashlights, Knives and Gear. Details here.