Nitecore Q2 Quick Charger, 2-Bay Smart Charger for Li-ion, IMR batteries
Nitecore Q2 Quick Charger
(currently available in Only Transparent Black color)
With The Newest Innovative Features
The Nitecore Q2 Quick Charger offers the newest technology available in the battery charger market. The Q2 features reverse polarity and short circuit prevention and a LED charging status indicator. Putting batteries into a charger can cause irreversible damage to your batteries and possibly cause a shortage. The Q2 Quick Charger can prevent these types of damages and ensure a longer lifespan of your batteries.
Moreover, the status indicator takes all of the guess work out of charging your batteries. When the light is red then your battery is still charging, and when it turns green then your battery is fully charged. After your battery has reached a full charge the Nitecore Q2 Quick Charger will automatically stop charging your battery to help save the overall lifespan and quality of your battery. Compact in size and utilizing innovative features, this is the charger you need to add to your EDC collection.
A Charger That Will Fit Your Personality
The Nitecore Q2 Quick Charger comes in four unique colors that will fit with your personality. Having a reliable charger for your batteries is essential, but it doesn't have to be a bland color like every other charger. The Q2 2-bay charger are available in Pinky Peach, Juicy Mango, Blackberry, and Lemonade! Whether you want the simple black, or the extravagant pink, Nitecore has your desires in mind and aren't afraid to break away from the norm. Get your fun and reliable Li-Ion/IMR battery charger today!

Why Nitecore Chargers are the best?
Here is a video where Nitecore Charger takes a competing model to the limits.
Features:
- Comes in four unique colors: Pinky Peach, Juicy Mango, Blackberry, and Lemonade
- Automatic Deactivation upon charging completion
- Has reverse polarity and short circuit prevention features to avoid damaging your battery and charger
- Made from PC materials that are fire resistant
- Two charging bays that can charge 2 Lithium Ion batteries simultaneously
- Charging Status Indicator will show you if your battery is charging or is fully charged
- Two charging modes: Constant Current and Constant Voltage
- Compatible with car adapters making it one of the best options for traveling and camping
Specifications:
- Input: DC 12V 1000mA | 12W
- Output: 4.2V±1% | 2A*1, | 1A*2
- Compatible with:
Li-ion / IMR: 10340, 10350, 10440, 10500, 12340, 12500, 12650, 13450, 13500, 13650, 14350, 14430, 14500, 14650, 16500, 1634(RCR123), 16650, 17350, 17500, 17650, 17670, 17700, 18350, 18490, 18500, 18650, 18700, 22500, 22650, 25500, 26650, 26700, 20700, 21700, 22700
Dimensions: Length - 4.94" (125.4 mm), Width - 2.35" (59.6 mm), Height - 1.43" (36.2 mm)
Weight: 3.25 oz (92 g)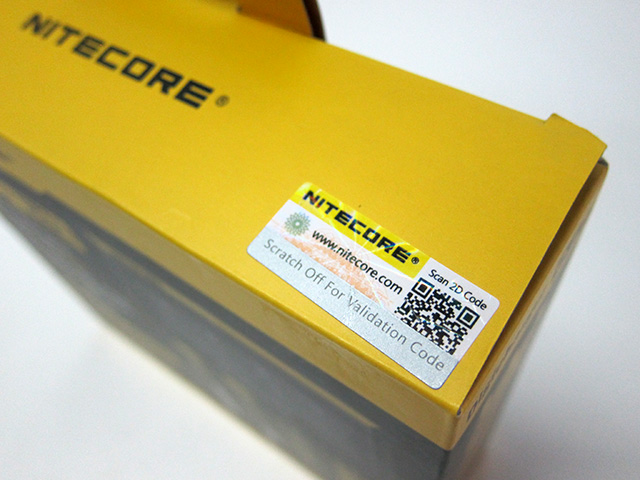 Validate your Nitecore Charger purchased from Lightorati on
Nitecore.com Validator
for Legitimacy Check
Free Shipping
Free 1-Day Shipping for all orders to Metros and 2-3 Days Priority Shipping to other cities for Orders above Rs.2000/- Details here.
Free Laser Engraving
Free Personalization (Permanant Laser Engraving) for all Flashlights, Knives and Gear. Details here.