Nitecore Intellicharger i4 New Version, 4-Battery Smart Charger (for Li-ion, IMR, Ni-MH)
Nitecore Intellicharger i4 (New Upgraded Version)
- Four Battery Smart Charger that can charge a variety of batteries
- The all-new highly advanced smart charger. It's as simple as insert, detect, and charge.
- Compatible with IMR, Li-ion, Ni-MH, NiCd batteries
- 100% Charging Acceleration, Active current distribution technology
- Expanded compatibility to support 3.7v and 4.35v batteries
- IMR battery restoration


Validate your Nitecore Charger purchased from Lightorati on Nitecore.com Validator for Legitimacy Check


For Battery Type:
Li-ion/IMR/LiFePO4: 10340, 10350, 10440, 10500, 12340, 12500, 12650, 13450, 13500, 13650, 14350, 14430, 14500, 14650, 16500, 16340(RCR123), 16650, 17350, 17500, 17650, 17670, 18350, 18490, 18500, 18650, 18700, 20700, 21700, 22500, 22650, 25500, 26500, 26650
Ni-MH(NiCd): AA, AAA, AAAA, C, D


Lithium Ion Smart Charger (i4) - Cutting edge charging technology for your most important energy sources
The latest in Nitecore's proud line of smart chargers, the Nitecore i4 New Edition combines the best features of previous generations with brand new technology for a high quality charging experience. This charger has 4 bays that can be used to charge 4 different batteries at the same time, even if they aren't the same size or chemistry! The smart technology contained within this charger automatically detects the chemistry and voltage of your batteries, displaying detailed information on an easy to read LED display. The i4 is compatible with most popular Li-ion chemistry cells, as well as standard sized NiMH and NiCd rechargeable batteries.
Why Nitecore Chargers are the best?
Here is a video where Nitecore Charger takes a competing model to the limits.
Features:
- Twice the charging speed of the i4 Charger
- Active Current Distribution (ACD) technology
- Compatible with 1.2V, 3.7V, 4.2V and 4.35V batteries
- Charging program optimized for IMR batteries
- Automatic current selection based on battery capacity
- Automatic detection of non-rechargeable batteries

Specifications:
- Input Voltage: AC 100 - 240V, 50/60Hz, 0.25A(max) 10W, DC 9 - 12V 1A
- Output Voltage: 4.35V ± 1% /4.2V ± 1% / 3.7V ± 1% /1.48V ± 1%
- Output Current: 1500mA x1 / 750mA x2 / 500mA x2 / 375mA x 4
- Compatible with:
Li-ion/IMR/LiFePO4: 10340, 10350, 10440, 10500, 12340, 12500, 12650, 13450, 13500, 13650, 14350, 14430, 14500, 14650, 16500, 16340(RCR123), 16650, 17350, 17500, 17650, 17670, 18350, 18490, 18500, 18650
Ni-MH(NiCd): AA, AAA, AAAA, C, D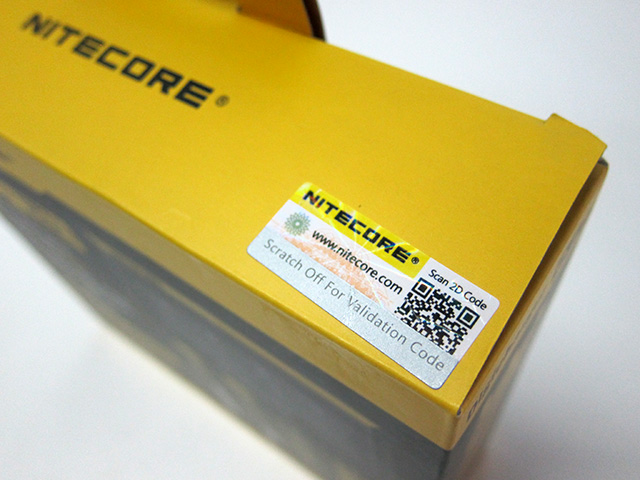 Validate your Nitecore Charger purchased from Lightorati on
Nitecore.com Validator
for Legitimacy Check

Free Shipping
Free 1-Day Shipping for all orders to Metros and 2-3 Days Priority Shipping to other cities for Orders above Rs.2000/- Details here.
Tags: Charger, 18650 Charger, Nitecore Charger, Multi-Charger, AA Charger, 26650 Charger, 14500 Charger