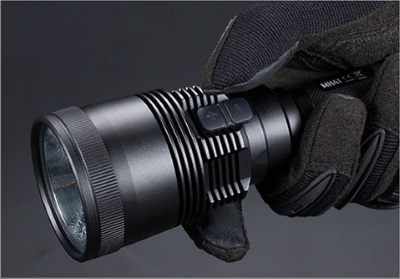 LED Flashlights, Torch Lights with Side Switch.
Below is a selection of Side Switch Torch Lights, Side Switch LED Flashlights in India at Lightorati.
Please note that some Flashlights which have a tail clicky switch for On/Off (tactical purpose flashlights) also have side switches for mode changing, these lights are also included in this section.