Nitecore HA40 - Unibody Die-cast, Powerful AA LED Headlamp (1000 Lumens, 4xAA)
Nitecore HA40 LED Headlamp
- Light weight, Good Throw, Die-cast Unibody made of Aluminium Alloy
- Rated for 182mts beam distance and 1hr on the highest mode(1000 Lumens)
- Powered by 4x AA (Alkaline/Ni-MH Recgargeable) (Batteries not included)
- 5 Brightness modes, Strobe, SOS and Location Beacon modes
Powerful AA Headlamp
Whether you're a late night walker or an outdoor adventurer, the Nitecore HA40 LED Headlamp is the ultimate hands-free illuminator for any task! Powered by 4 common AA batteries, this impressive headlamp can emit up to 1000 Lumens of intense brightness, making it one of the most powerful AA-powered lights on the market today! Equipped with a smooth metal reflector, this headlamp produces a broad 90° floodlight beam that can throw nearly 600 feet away, making it optimized for both close-range and distance lighting. The HA40's head features a specialized tilting mechanism that allows it to pivot up and down up to 180°, letting you adjust the light's floodlight beam to whatever direction best fits your needs. Atop the head is a single pushbutton switch that is used to easily access the light's 8 outputs single-handedly.
Comfortable Design
The Nitecore HA40 is constructed from the highest quality materials and is designed to be as comfortable to wear and operate as possible. The light's comfortable nylon headband adjusts to fit nearly any head size and features a special top strap for a more secure hold. The headlamp's body is crafted from lightweight and weather resistant aluminum alloy and its battery pack is made from durable plastic. Rather than pile all of its weight in the front, the separated battery pack attaches on the back of the headband, balancing out the weight of the headlamp and provide a more comfortable fit.
Features:

- Crafted from sturdy anodized aluminum alloy
- Die-cast uni-body construction for improved durability
- Glass optics lens with anti-reflective coating
- Smooth metal reflector produces wide, far-throwing beam
- Tilting mechanism allows head to pivot 180° vertically
- Easy-to-use pushbutton switch on top of head used to effortlessly access all outputs
- Intelligent memory function remembers your last used output for later use
- Separate battery case on back headband for more balanced weight distribution
- Advanced Temperature Regulation (ATR) Technology helps prevent overheating
- Comfortable nylon headband provides secure, comfortable hold
- Battery Compatibility:
4 x AA NiMH (Recommended)
4 x AA Alkaline (Recommended)
4 x AA Primary Lithium (not Li-ion)
Specifications:

- LED: CREE XM-L2 (U2) LED
- Power Source: 4 x AA
- Peak Beam Distance: 182 meters (597.1 ft.)
- Peak Beam Intensity: 8300 cd
- Brightness Outputs (Using 4 x NiMH AA):
Turbo - 1000 Lumens - 1 Hour
High - 500 Lumens - 2 Hours 15 Min
Medium - 210 Lumens - 4.5 Hours
Low - 45 Lumens - 30 Hours
Ultralow - 1 Lumen - 300 Hours
Strobe - 1000 Lumens - N/A
S.O.S. - 1000 Lumens - N/A
Beacon - 1000 Lumens - N/A
- Brightness Outputs (Using 4 x Alkaline AA):
Turbo - 1000 Lumens - 0.5 Hours
High - 500 Lumens - 2 Hours 15 Min.
Medium - 210 Lumens - 6 Hours 30 Min.
Low - 45 Lumens - 38 Hours
Ultralow - 1 Lumen - 430 Hours
Strobe - 1000 Lumens - N/A
S.O.S. - 1000 Lumens - N/A
Beacon - 1000 Lumens - N/A
- IP Rating: IP66 (Dustproof, protected against powerful jets of water)
- Impact Resistance: 1.5 meters (4.92 ft.)
Dimensions: Length x Width x Depth: 64 mm x 36 mm x 56 mm
Weight: 126.7 gms (without battery)
Accessories Included: Headband, 2 cable buckles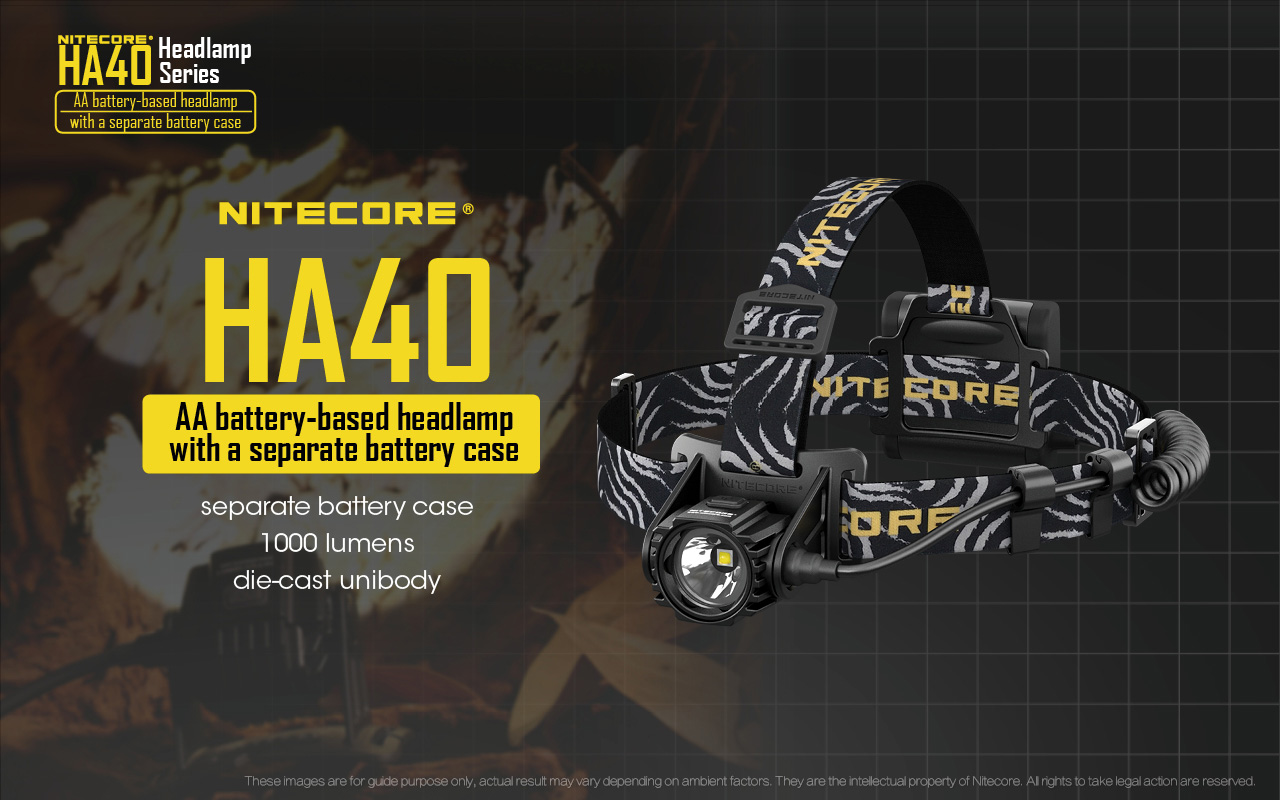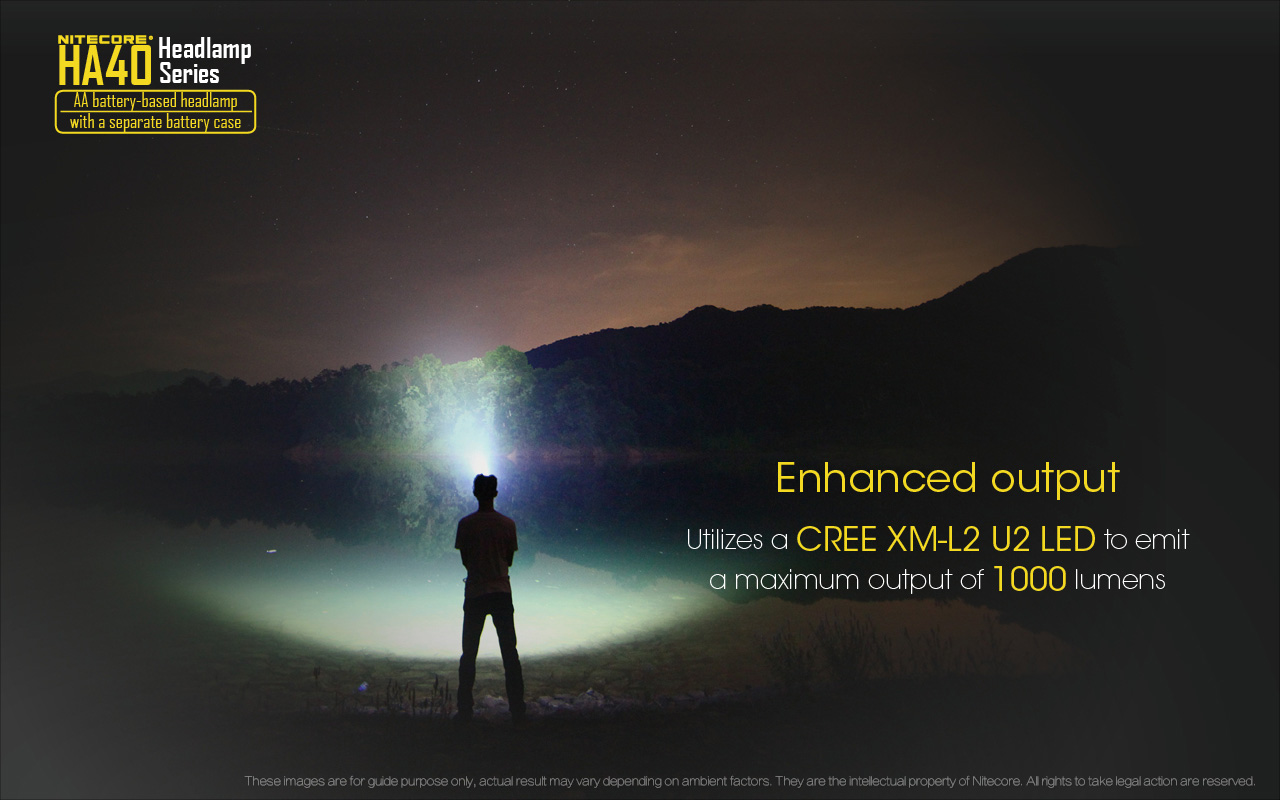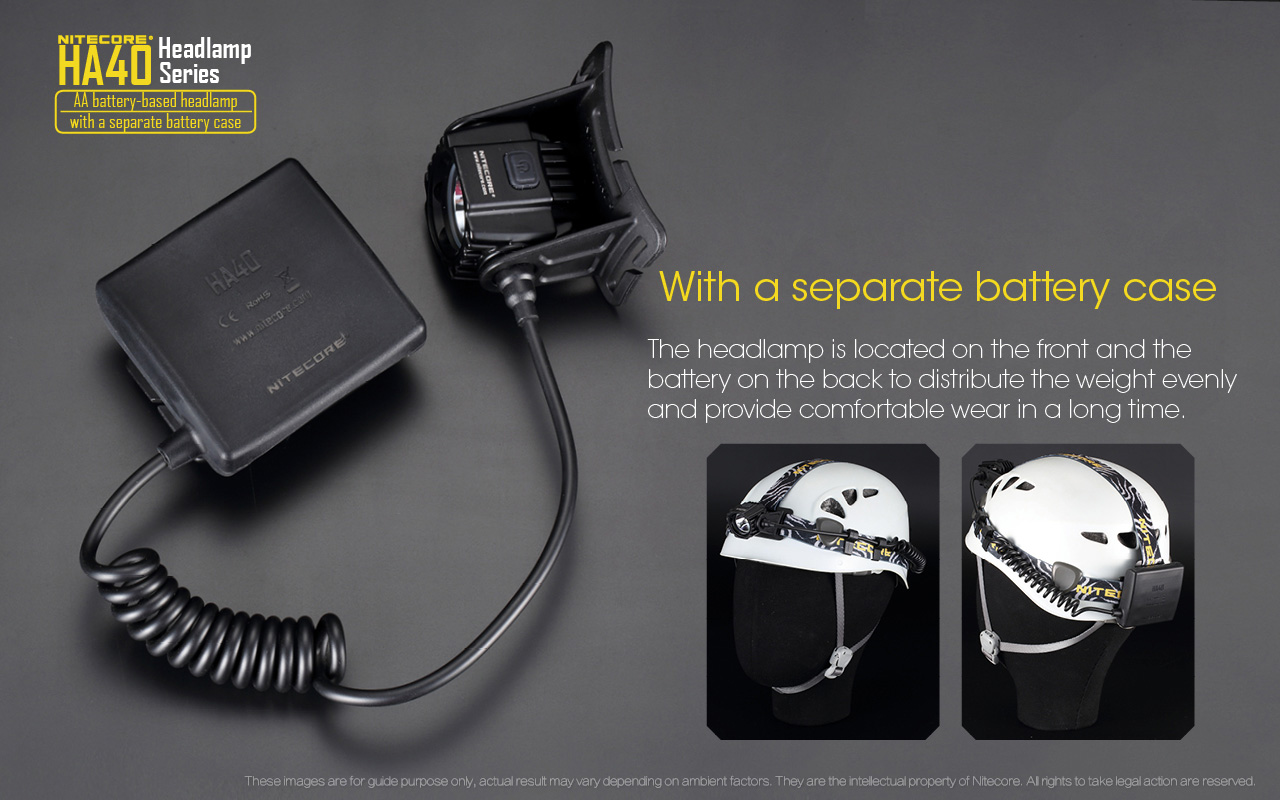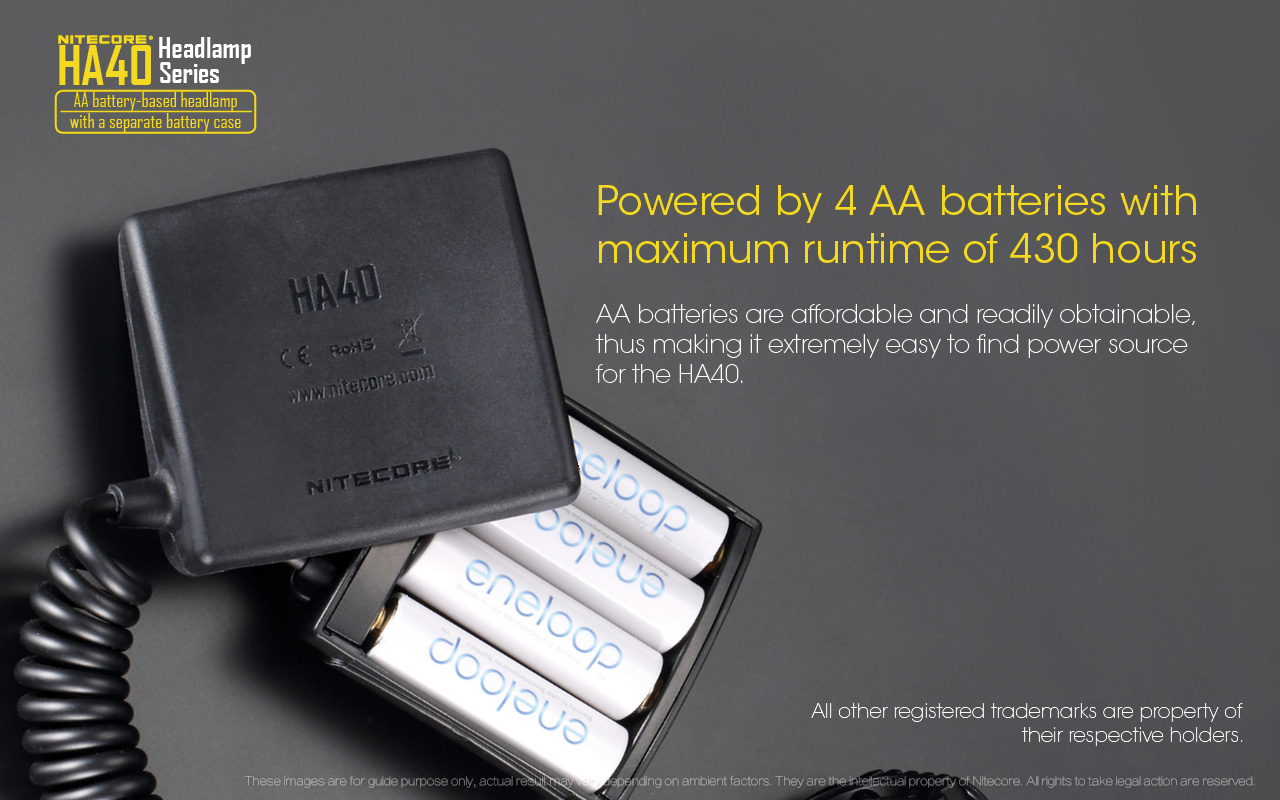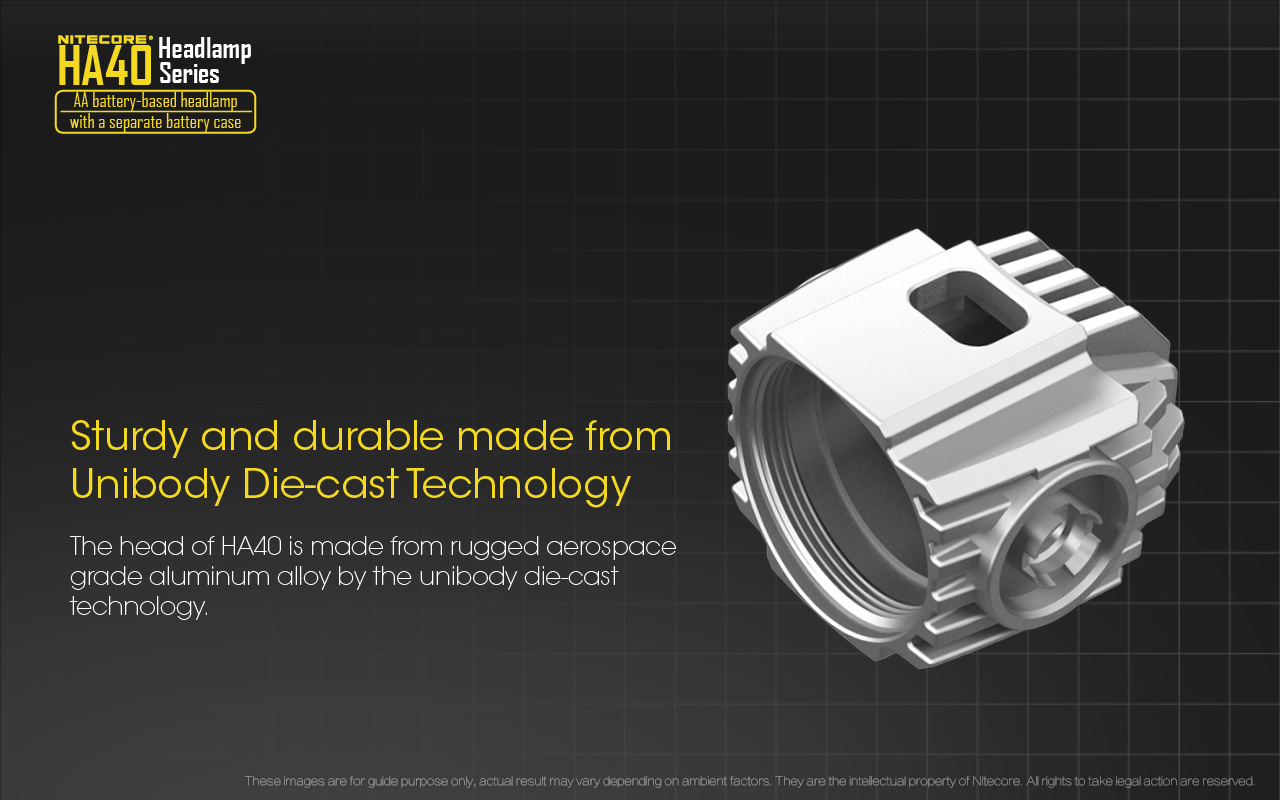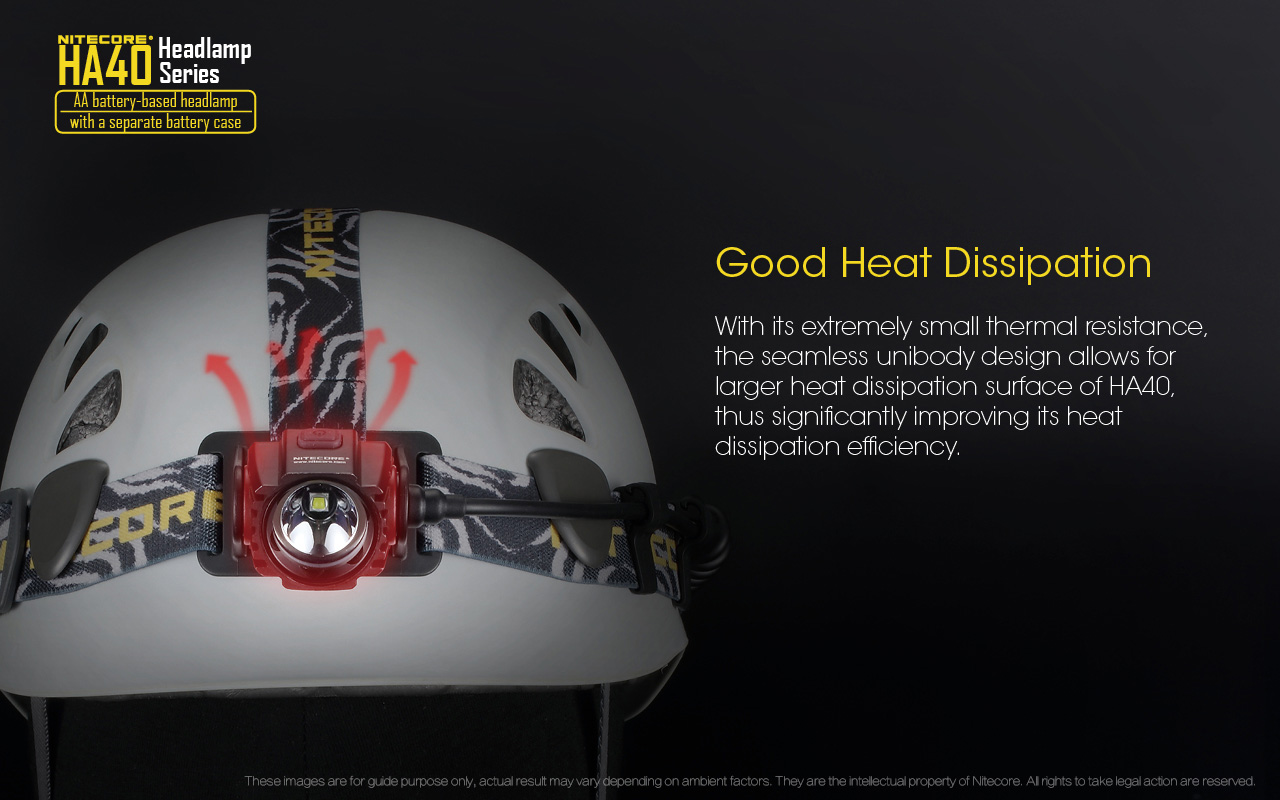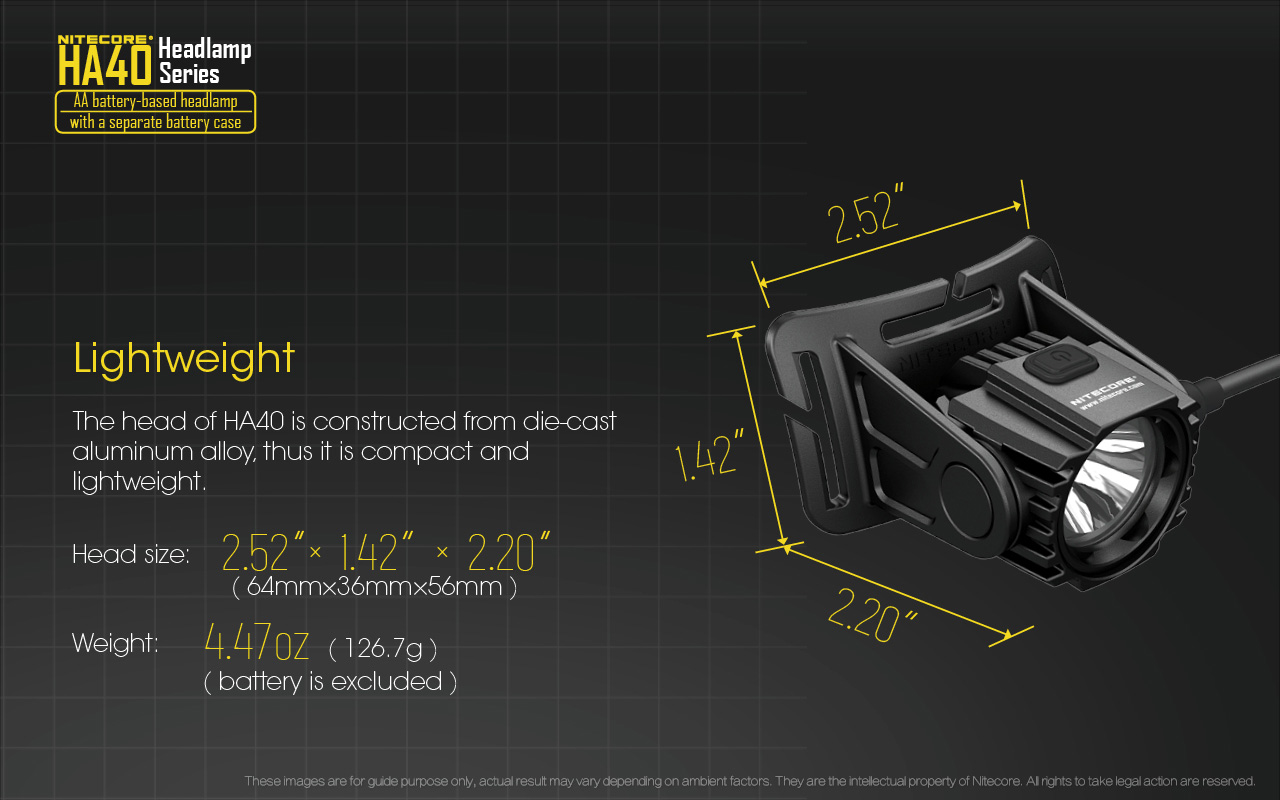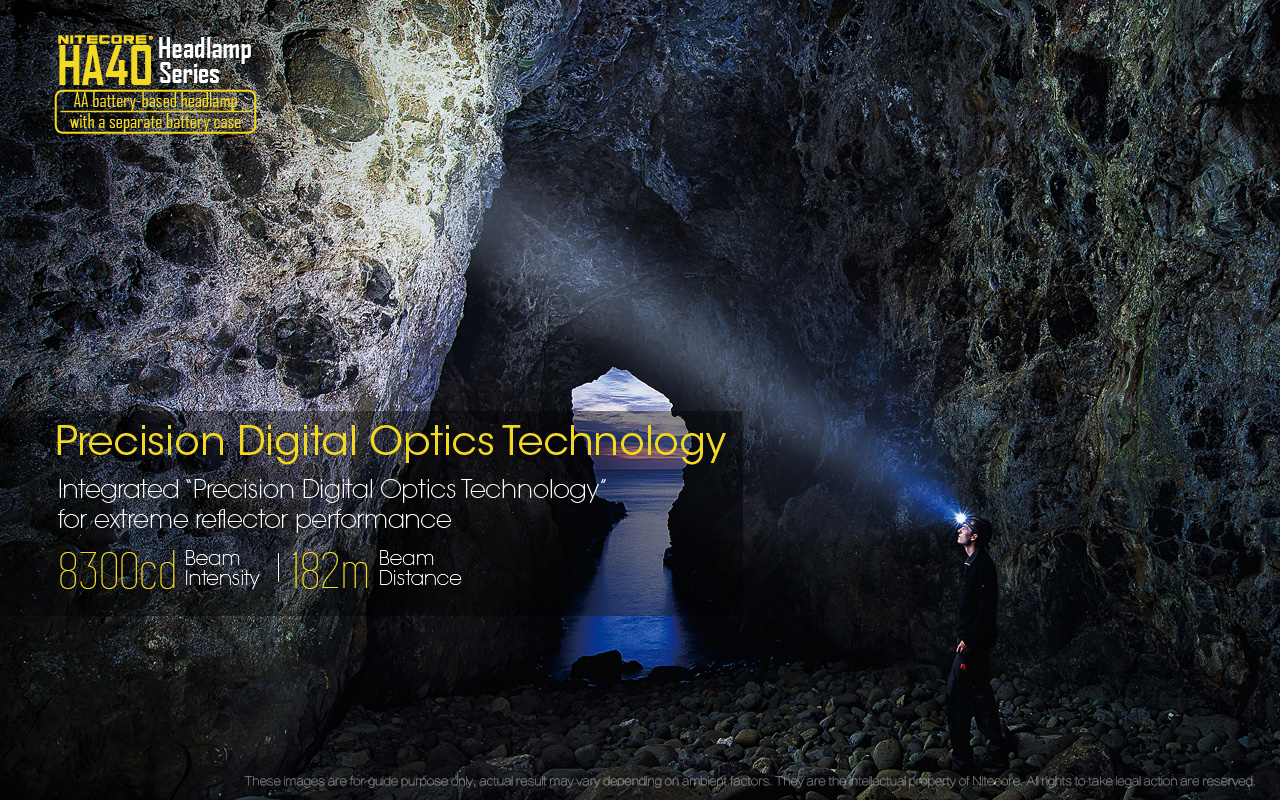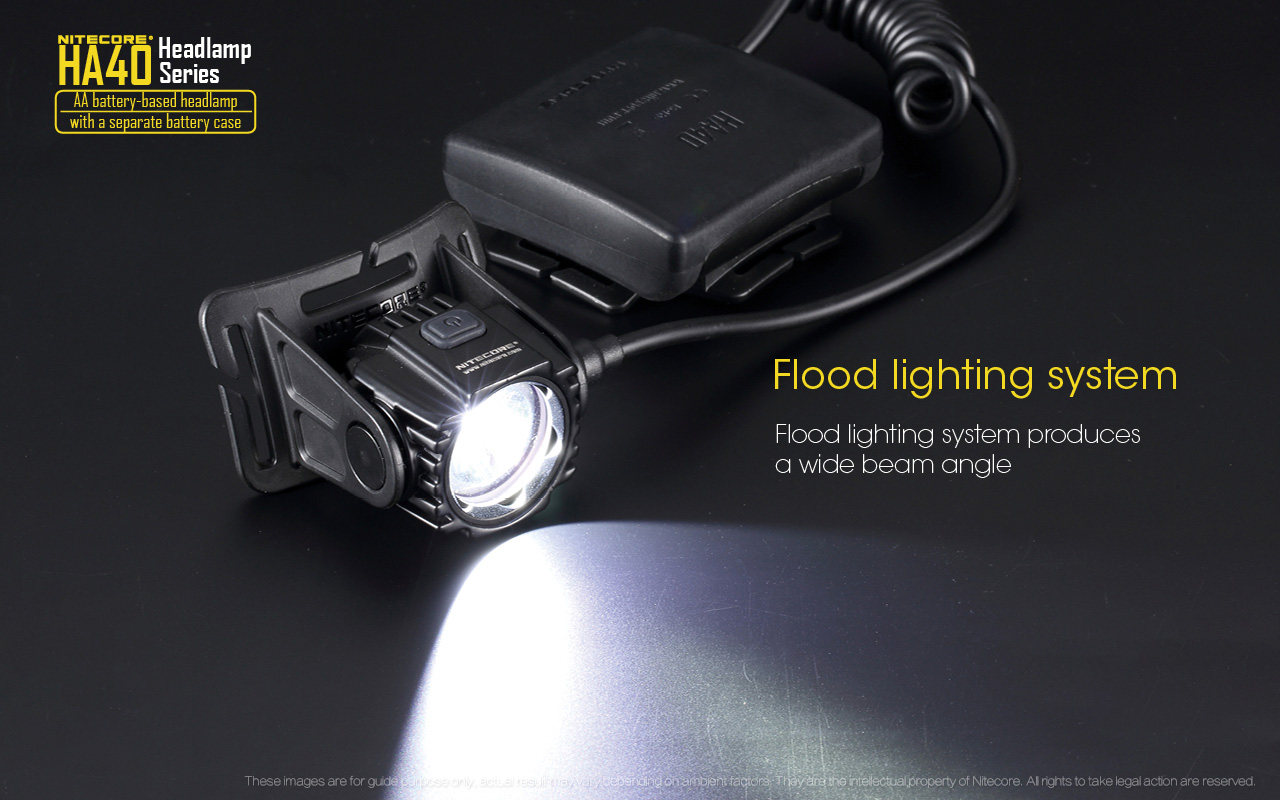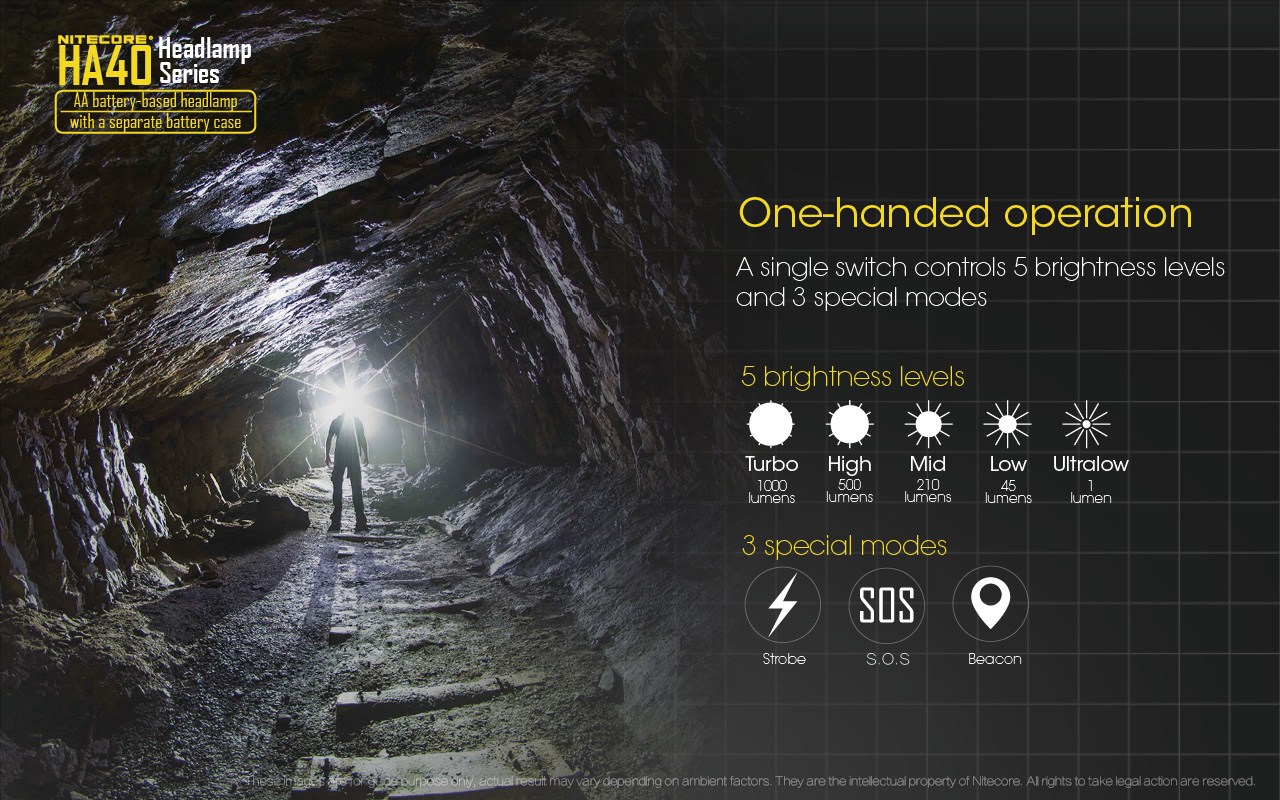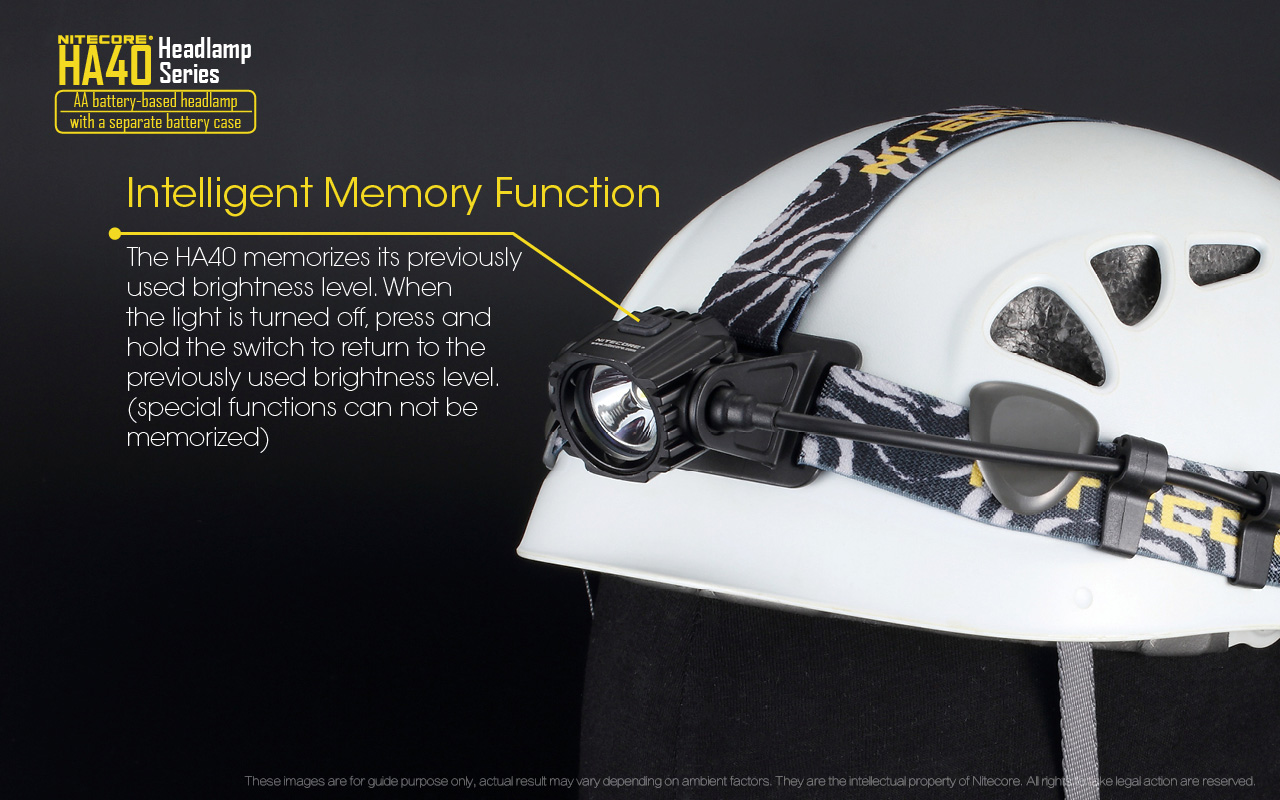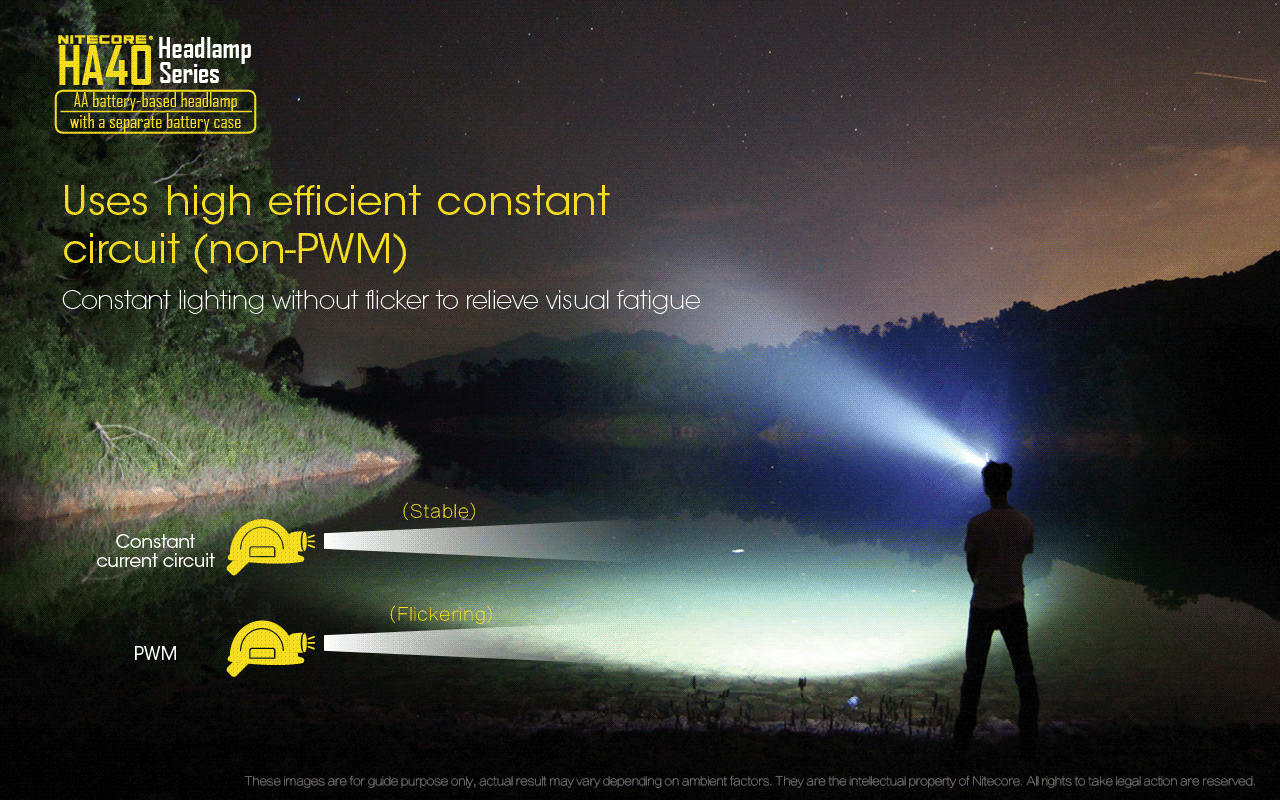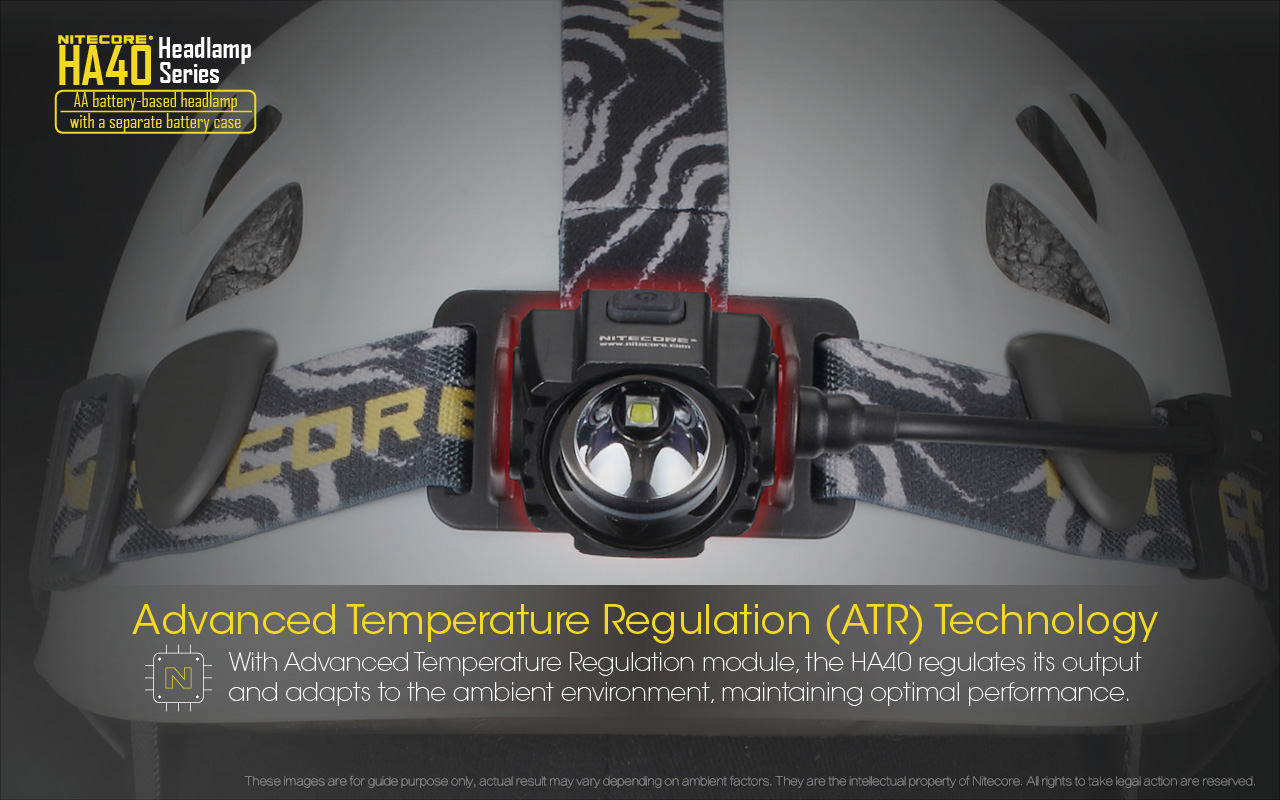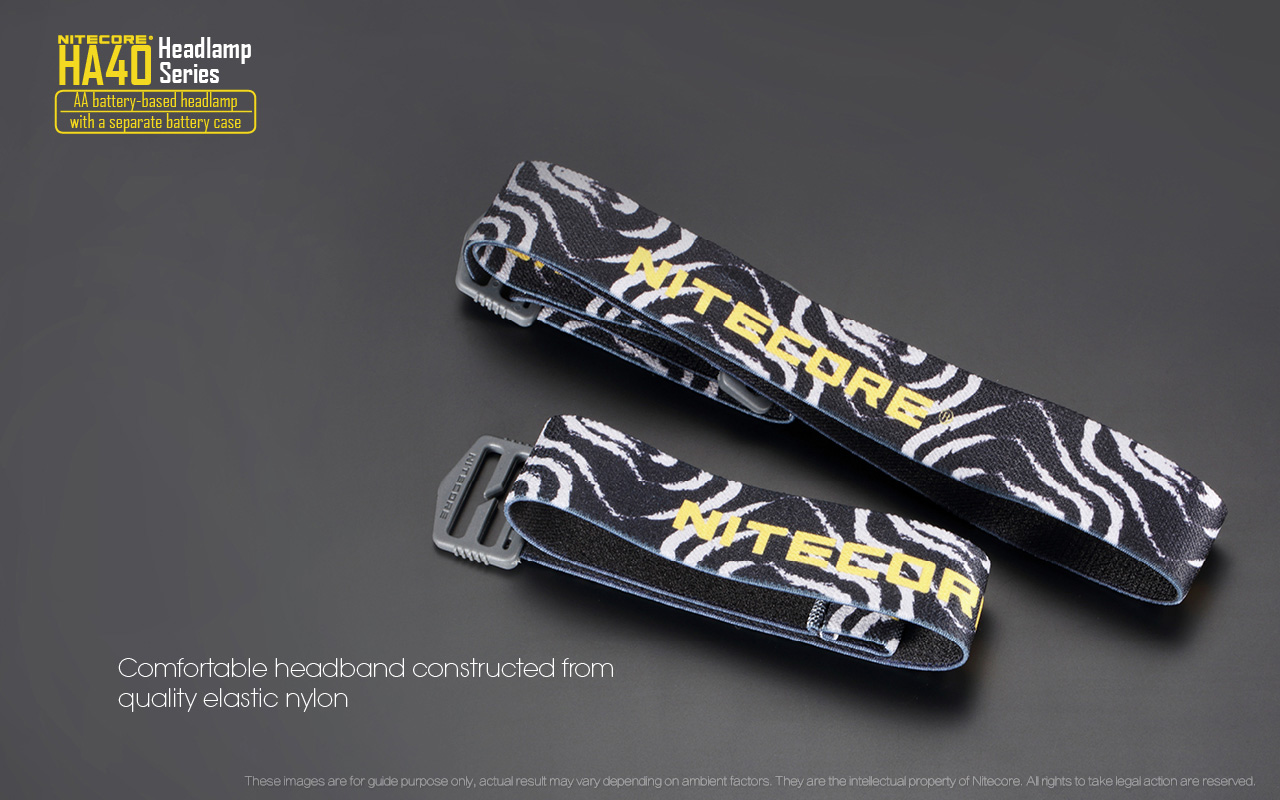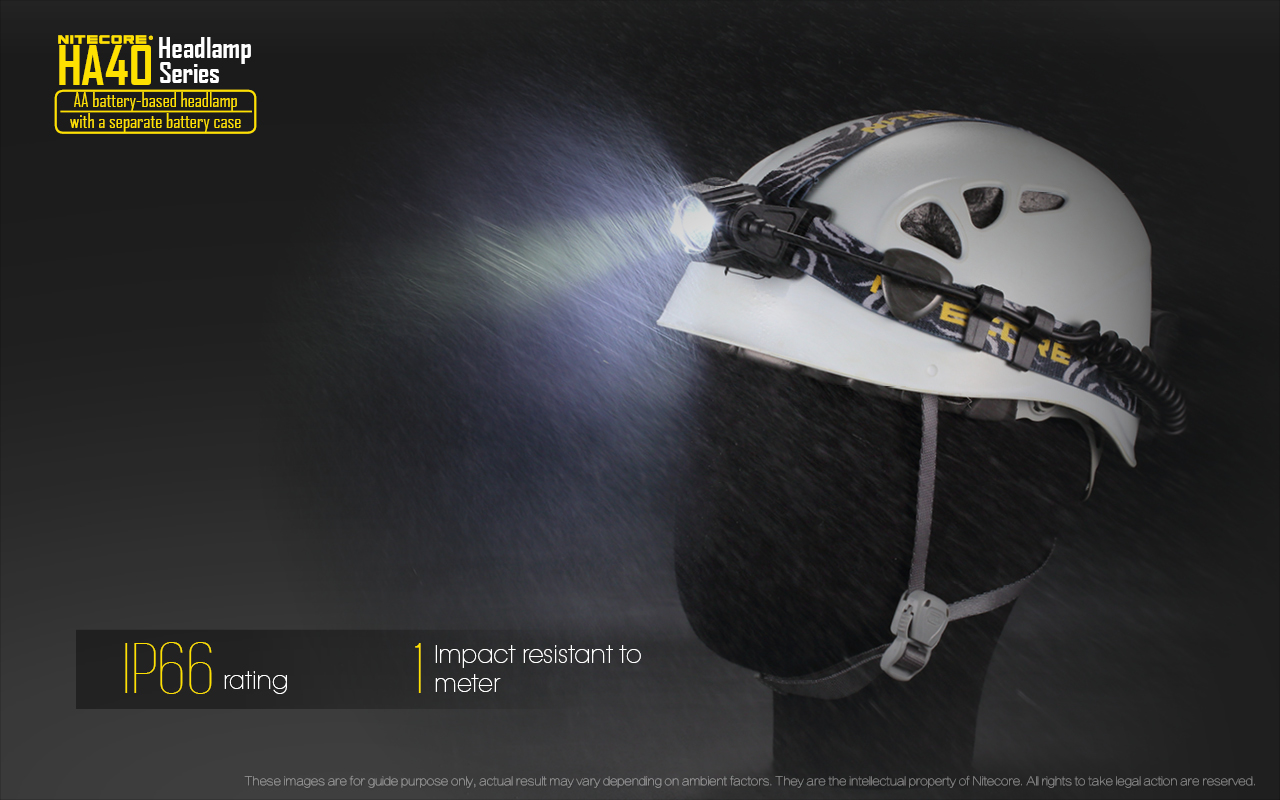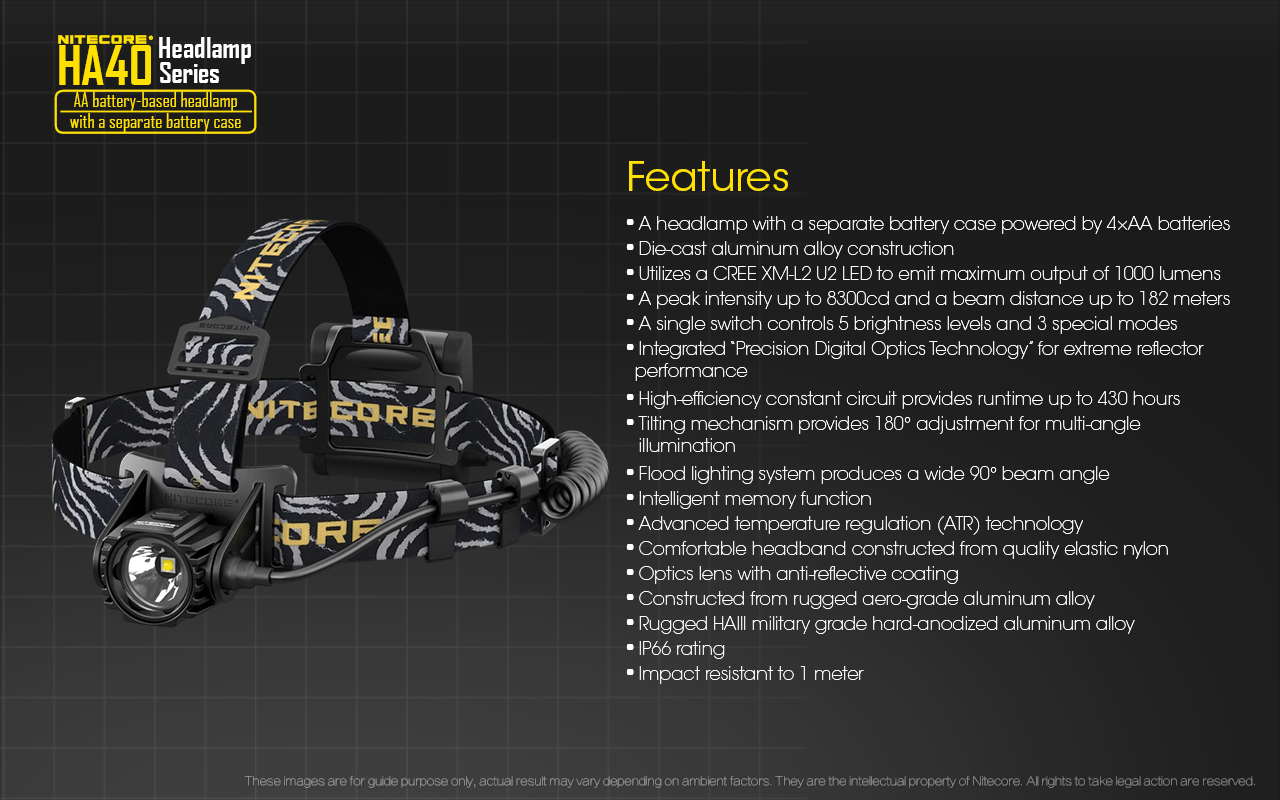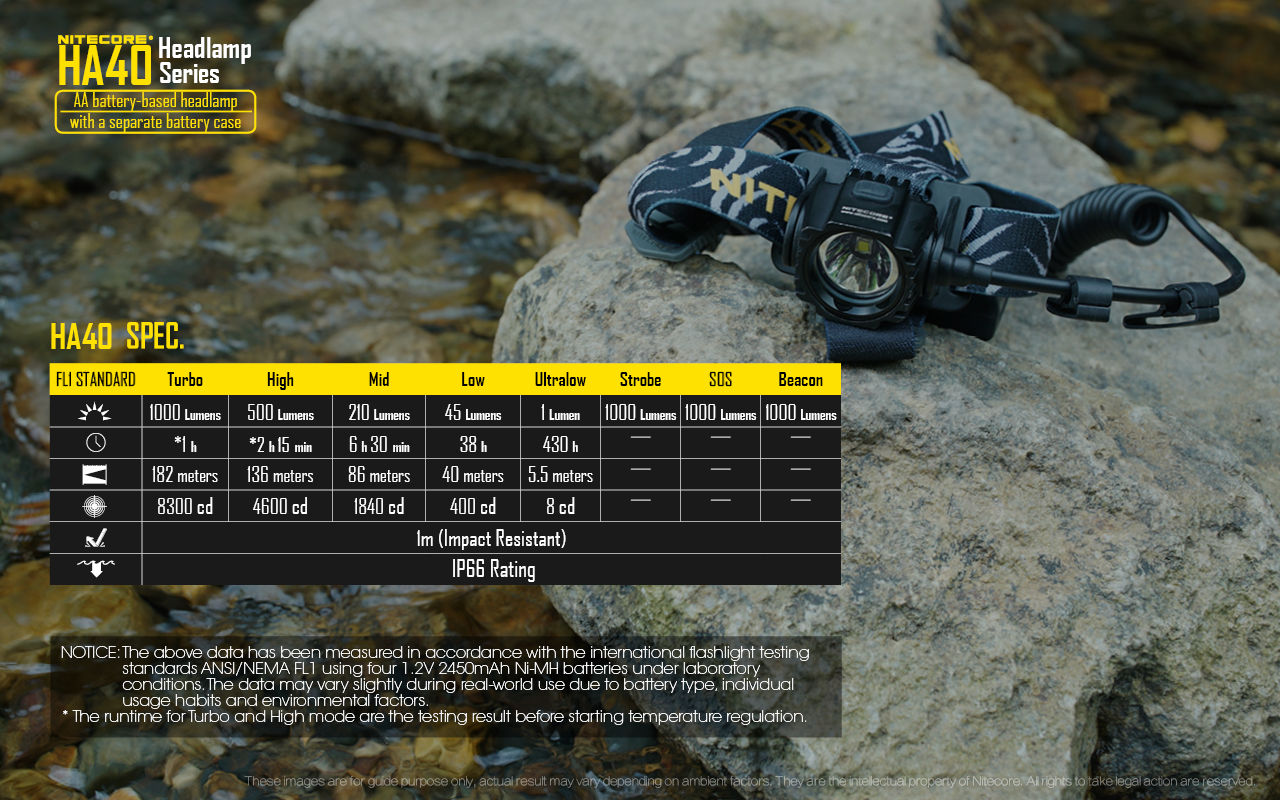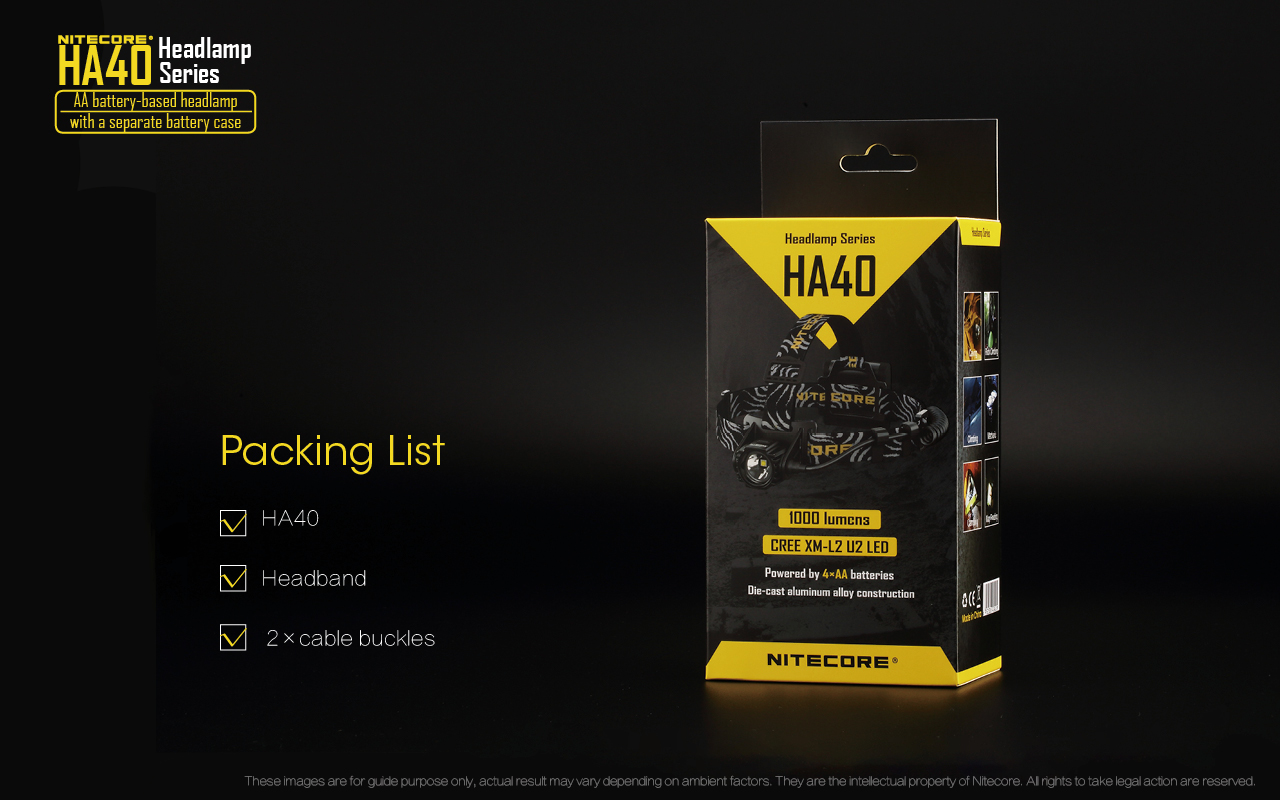 Flashlight Performance
Max Lumens
1000 Lumens
Min Lumens
1 Lumens
Modes
5 Brightness Modes + Strobe + SOS + Location Beacon
Flashing Modes(Strobe/SOS)
Strobe + SOS + Location Beacon
Runtimes
Turbo(1000 Lumens): 1hr, High(500 Lumens): 2hr15min, Mid(210 Lumens): 6hr30min, Low(45 Lumens): 38hrs, Ultralow(1 Lumens): 430hrs
Beam Distance
182 mts
Peak Beam Intensity
8300 cd
Flashlight Features
Battery Type
4xAA (Alkaline, Ni-MH)
Emitter Type
CREE XM-L2 U2 White LED
Reflector
Lens Material
Current Regulation
Yes
Smart Circuit for Rechargeable Batteries
Yes
Reverse-Polarity Protection
Yes
Impact Resistance
1.5mts
Tail Stands?
-
WaterProof
Yes (Standard IP66) (Dust tight; Water resistant)
Switch Type
Easy-to-use single button interface makes cycling through settings a breeze
Other Features
Tilting head with up to 180 degrees of vertical rotation
Build
Body Material
Die-cast aluminum alloy construction ensuring light weight and compact
Color
Black
Dimensions
Length x Width x Depth: 64 mm x 36 mm x 56 mm
Weight
126.7 gms (without batteries)
In The Box
Included Accessories
Warranty
Manufacturer Warranty
15 Days (Replacement) + 60 Months Free Repair - T&C apply
Lightorati Warranty
15-Day Refund (No Questions Asked), Lifetime Support - T&C apply