Panasonic Eneloop 4-Battery Fast Charger (BQ-CC55N, 1.5 Hours) for AA, AAA Batteries (NEW STOCK)
Panasonic Eneloop AA/AAA Ni-MH Basic Battery Charger - BQ-CC55N or BQ-CC55 (NEW STOCK)
(also called as Panasonic Eneloop Pro Charger, marketed in black color earlier)
- 4 Slot, 1.5 Hours charge time for 1-4 batteries, wall socket model (no power cord)
The Panasonic CC55N is a Fast AA charger for users who want to charge AA or AAA batteries. Can charge 1 to 4 batteries at the same time. Can charge AA and AAA at the same time. It can be used all over the world(100-240V) and has individual slot management - with delta V control. It is made from top grade materials and features a classy white finish.


Features:
- Advanced AA/AAA Ni-MH Charger
- 4 Battery Charger with Individual charge control
- Independent LED indicators for each slot
- Indicator:
Red=0-20% (Blinking red = Error, non rechargeable battery)
Yellow=20-80% (Blinking yellow = Battery need replacement)
Green=80% or more
Off= Fully charged
- 1.5 Hours Charging approximately for 1 or 2 batteries and 3 hrs charge time for 3 or 4 batteries
- Can charge AA and AAA cells
- Universal Voltage: 100 - 240 V
- Automatically stops if a non-rechargeable battery is inserted into the unit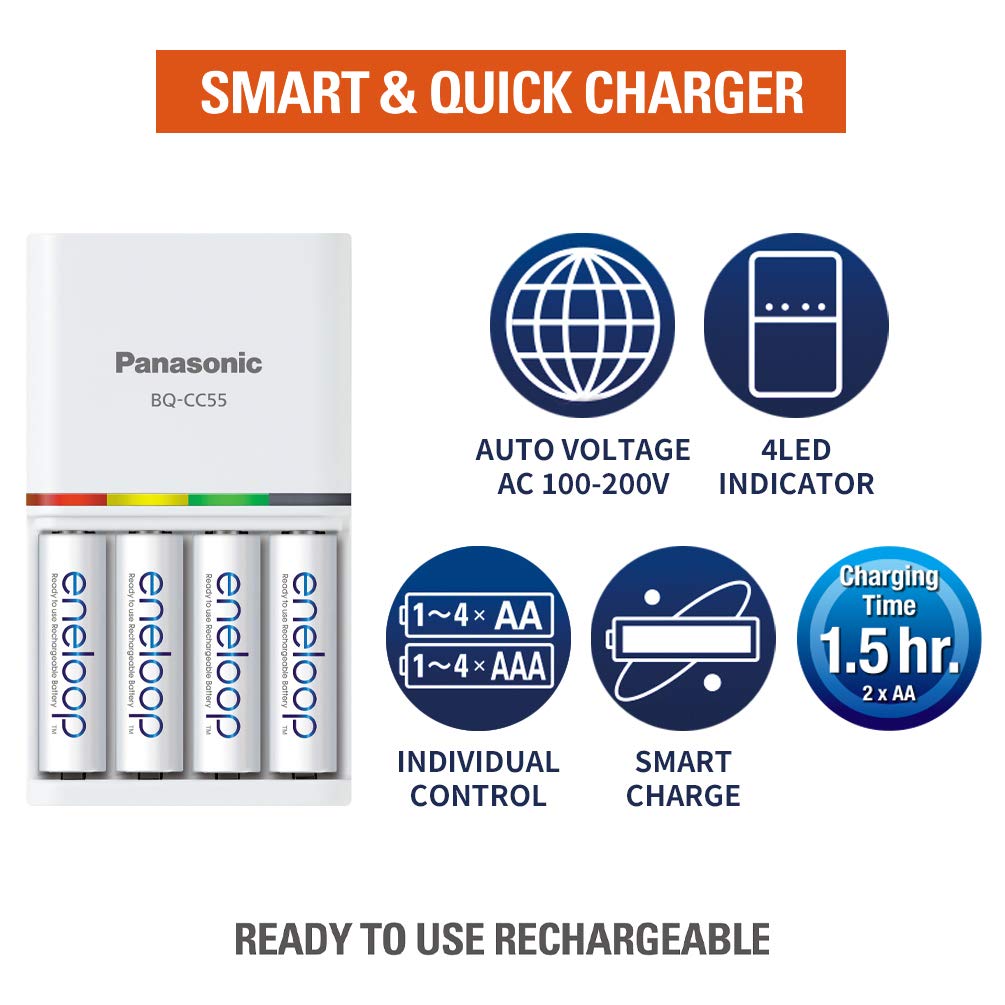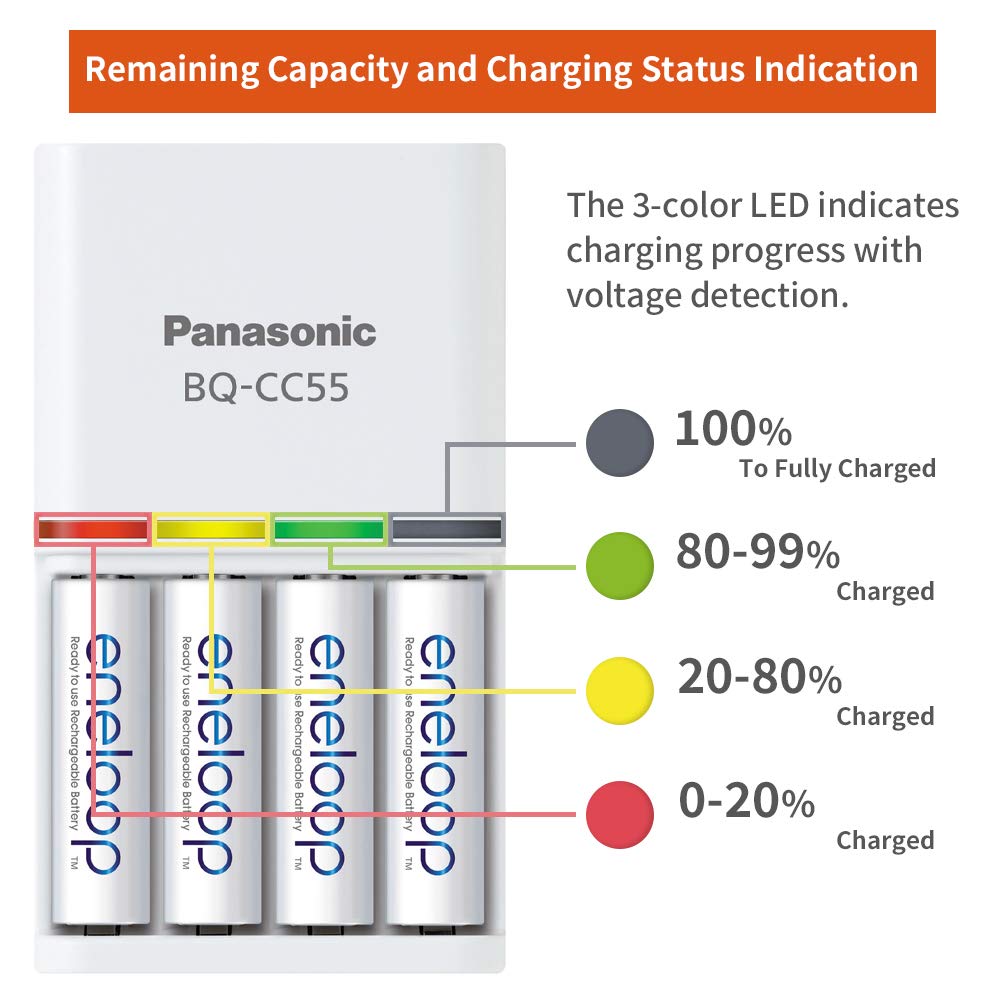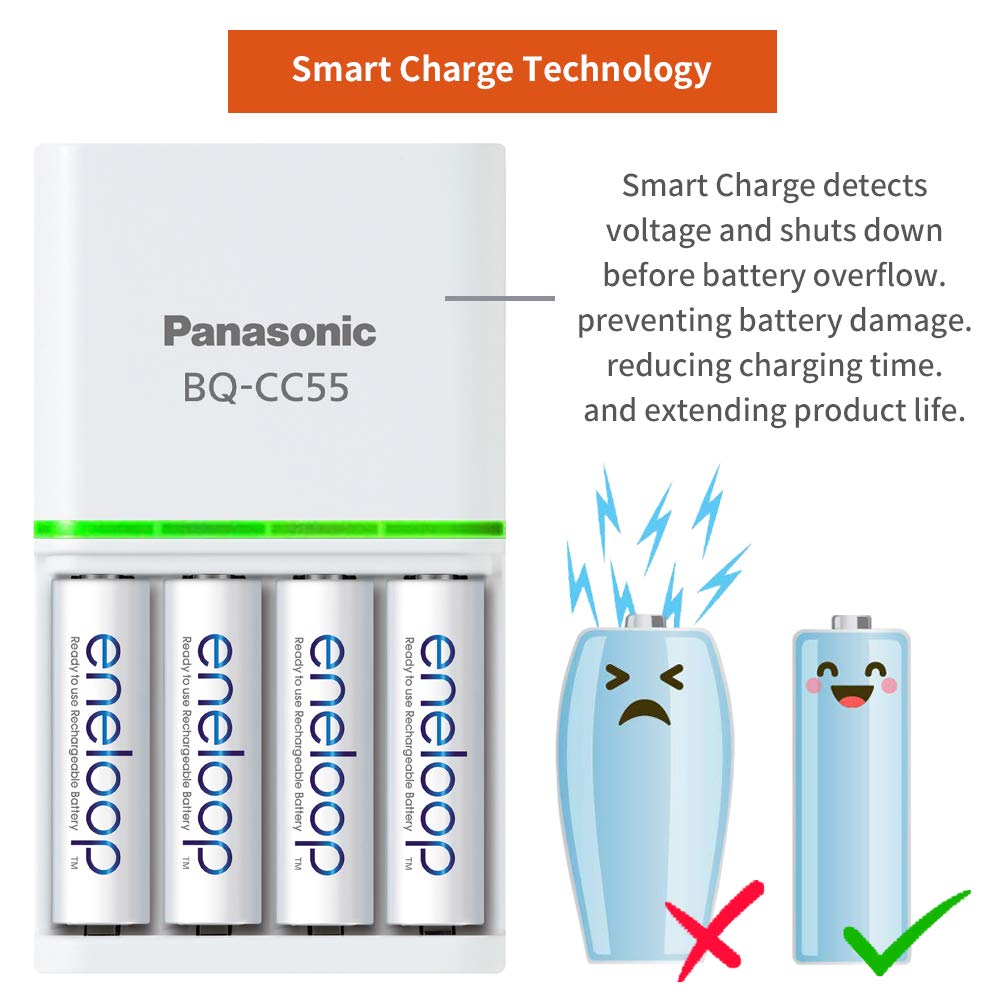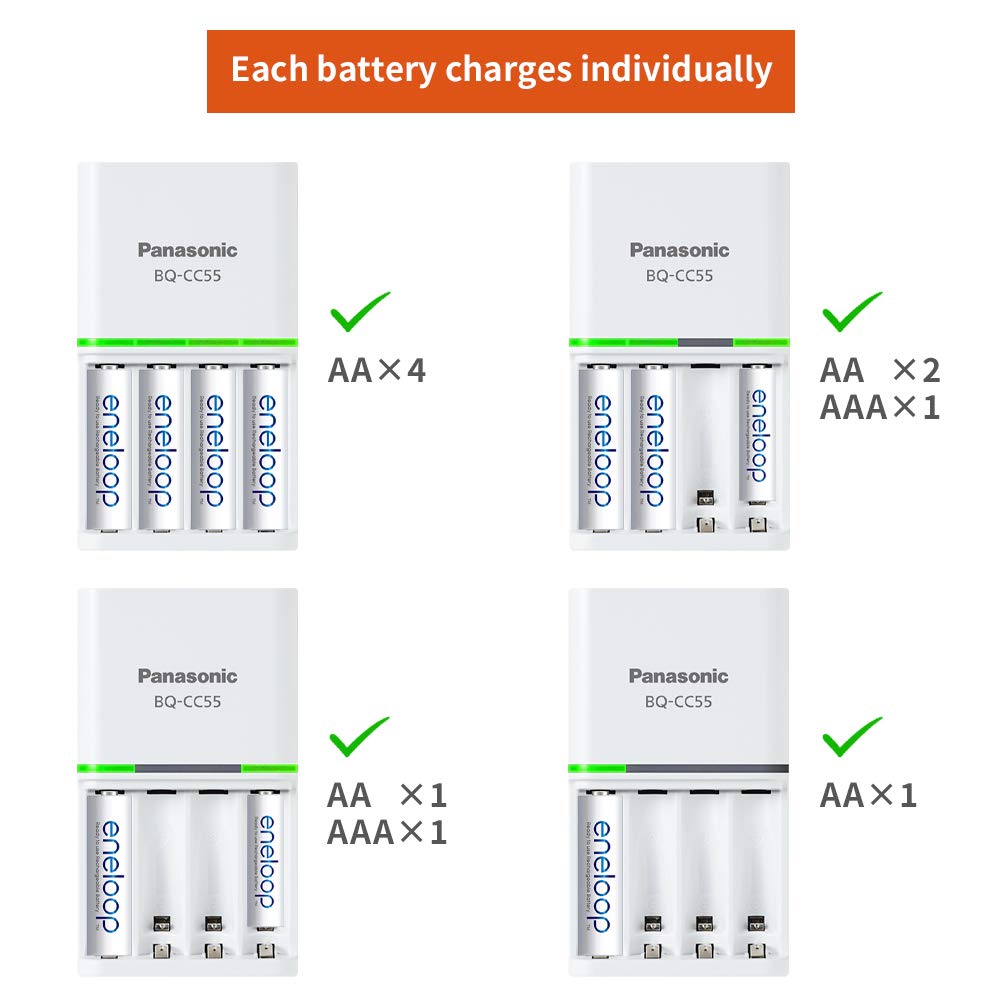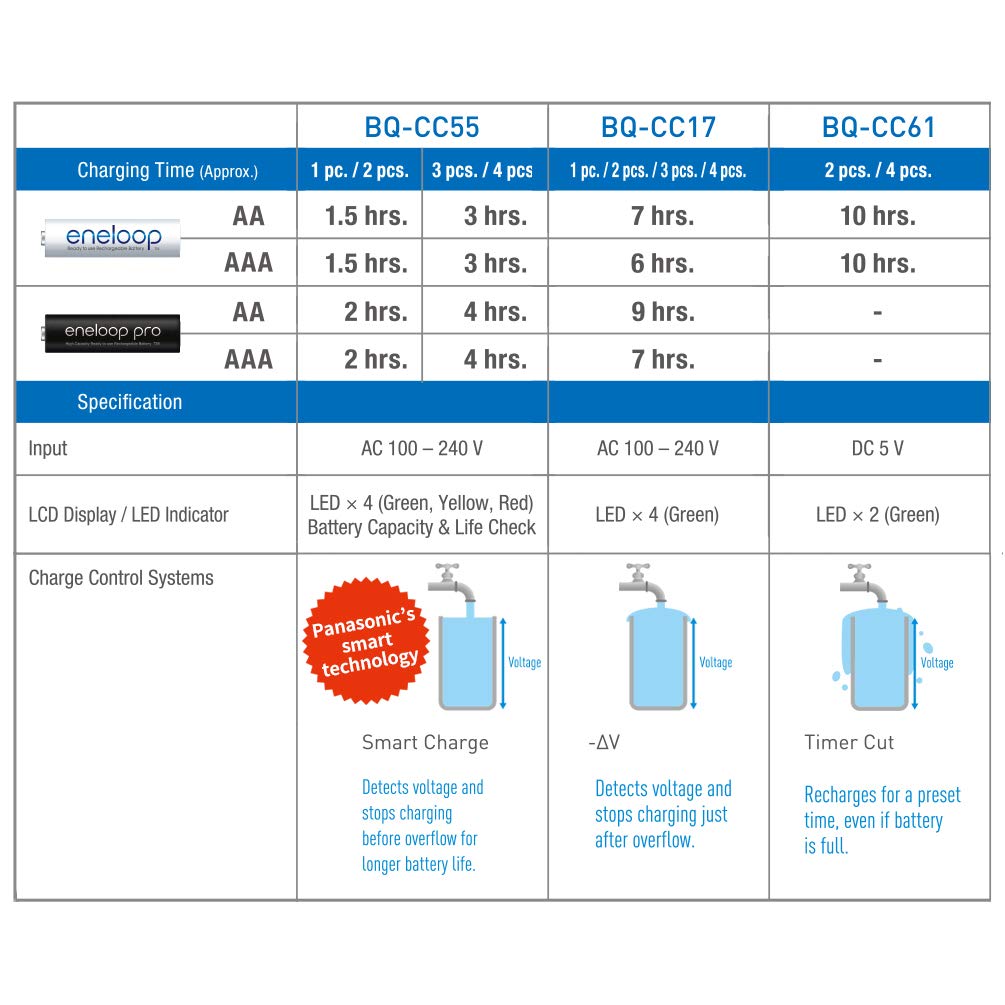 Free Shipping
Free 1-Day Shipping for all orders to Metros and 2-3 Days Priority Shipping to other cities for Orders above Rs.2000/- Details here.
Brand: Panasonic
Product Code:

L18ENCC55N

Availability:

In Stock