Nitecore NU32 USB Rechargeable Light Weight LED Headlamp, Multiple Outputs (550 Lumens, Inbuilt battery)
Nitecore NU32 Lightweight LED USB Rechargeable Headlamp
- Built For Trail Running for Runners, Hikers, Backpackers, DIY Work
- Extremely light weight, USB Rechargeable, Inbuilt battery(1800mah)
- Micro USB Port for Internal Recharging of inbuilt battery
(USB cable included)
- All features can be used while charging (in case you are charging from a power bank while on the go)
- Rated for 125mts beam distance
- 4 brightness modes + Auxiliary CRI LED Output + Red Constant + Red Flashing + SOS + Location Beacon
Features:

- Body made from lightweight and durable polycarbonate
- Smooth aluminum reflector provides 100° wide, far-reaching beam
- Precision Digital Optics Technology (PDOT) allows for optimal reflector performance, improving beam concentration
- Lamp head able to pivot 60° downward for additional lighting angles
- Constant current circuit ensures steady output
- Pair of tactical outputs
S.O.S. Mode: Produces special Morse code flash for emergency situations
Beacon Mode: Emits efficient flash to mark current position
- Secondary LEDs on either side of primary LED for additional lighting options
High CRI Auxiliary LEDs: Perfect for close-range lighting. Provides superior color rendering, closer to natural sunlight.
Red LEDs: Used to help preserve natural night vision, less disruptive to wildlife. Comes with steady and flashing outputs.
- Dual switch interface controls the white and red LEDs separately, easily operated with one hand
- Switches double as LED power indicator, flashing to denote remaining charge
- Holding down both switches will engage Lockout Mode to prevent accidental activation
- Internal 1800 mAh Li-Ion battery pack is internally rechargeable via micro-USB charging port on side of the lamp
- Battery pack capable of being recharged up to 500 times before seeing decrease in capacity
- Comfortable nylon headband adjusts to nearly any head size
Specifications:
- LED: 1 x CREE XP-G3 (S3) LED, 2 x White Auxiliary LEDs, 2 x Secondary Red LEDs
- Power Source: Built-In 1800 mAh Lithium Ion Battery Pack
- IP Rating: IP67 (Dust-tight, waterproof and submersible up to 1 meter)
- Impact Resistance: 1.5 meters
- Brightness Outputs:
Turbo - 450 Lumens - 1 Hour
High - 190 Lumens - 17 Hours
Medium - 33 Lumens - 50 Hours
Ultralow - 1 Lumen - 330 Hours
Auxiliary LEDs (High CRI) - 19 Lumens - 25 Hours
Red - 9 Lumens - 38 Hours
Red Flashing - 9 Lumens - 45 Hours
- Peak Beam Distance: 125 meters
- Peak Beam Intensity: 3900 cd
Dimensions: Length x Width x Depth : 63 x 43.5 x 31.5 mm
Weight: 99.5 gms (with headband and bracket)
Accessories Included: Nylon Headband, Micro-USB charging cable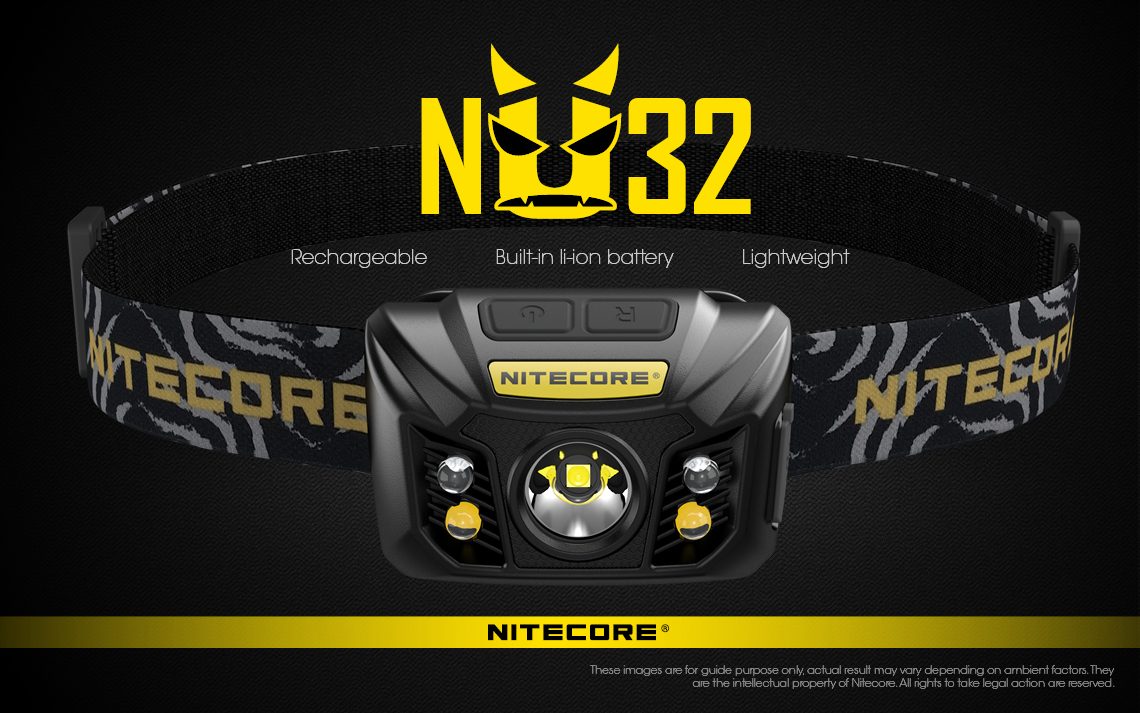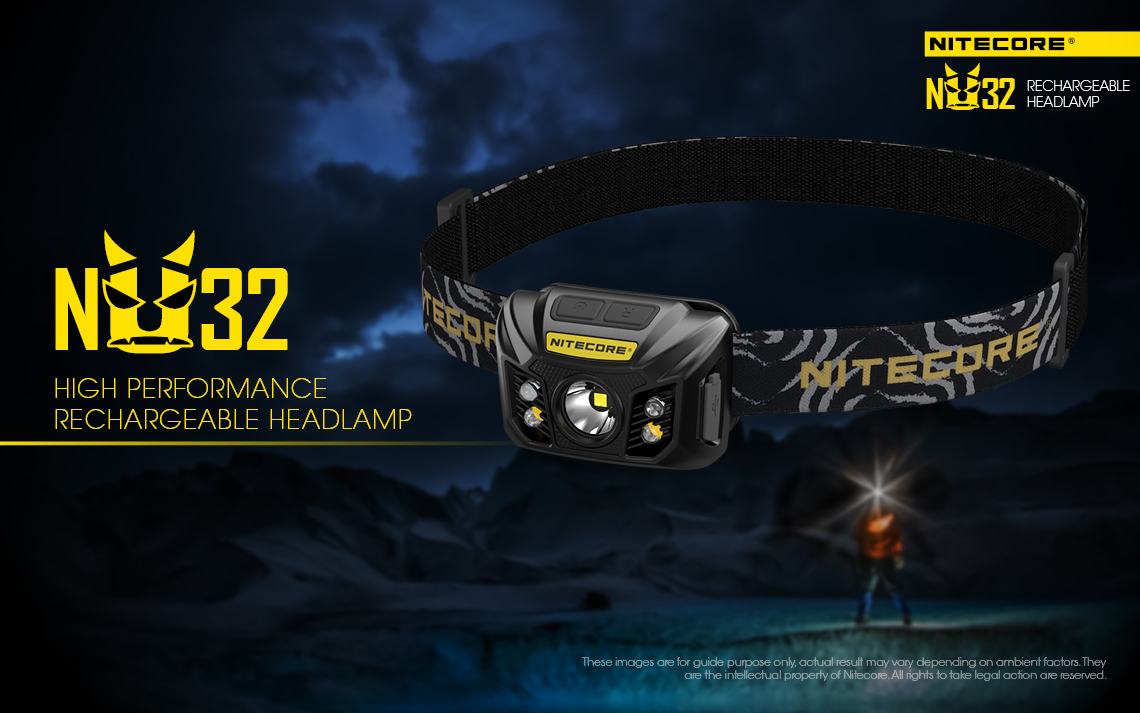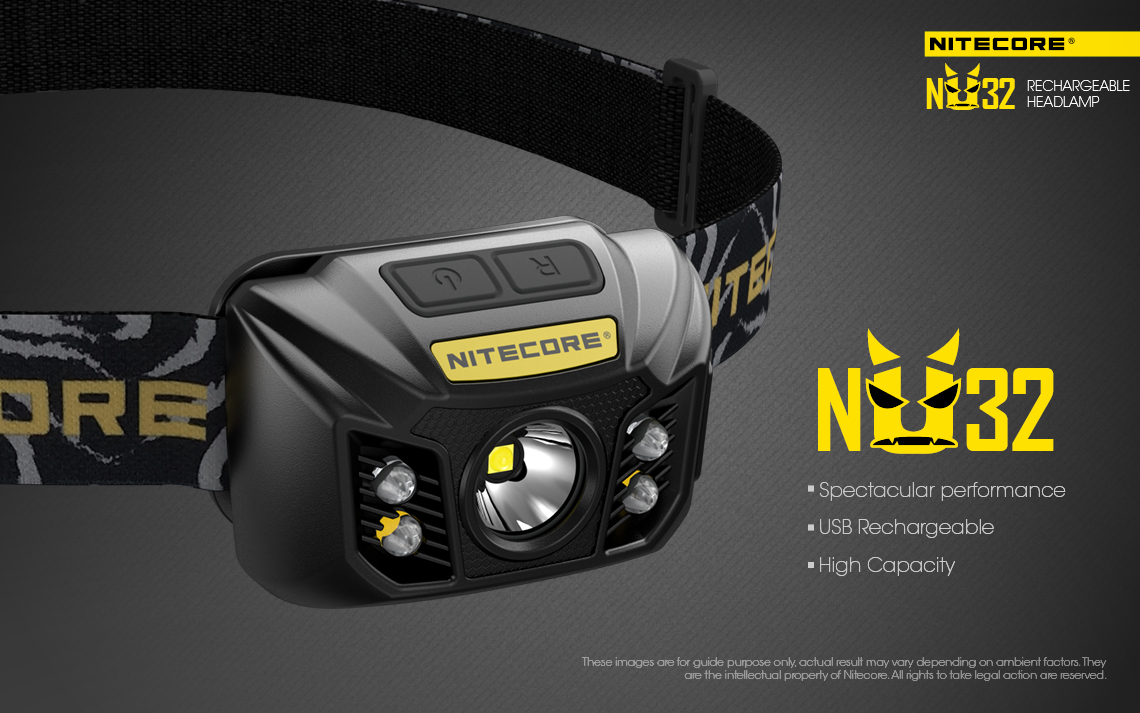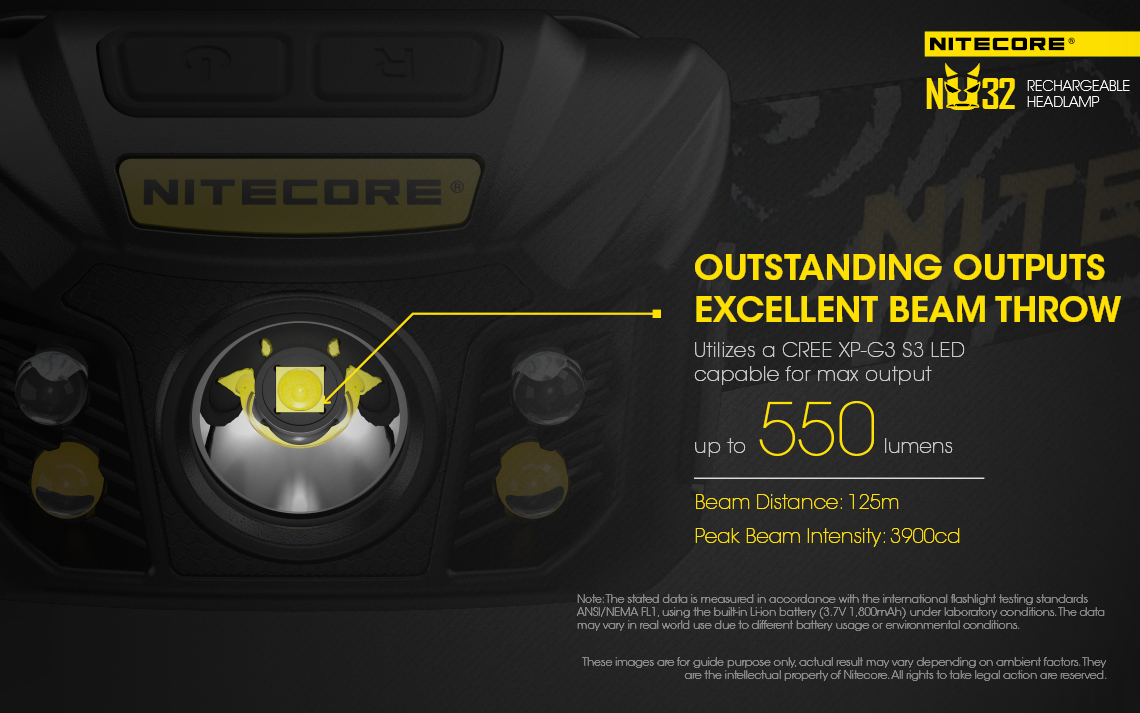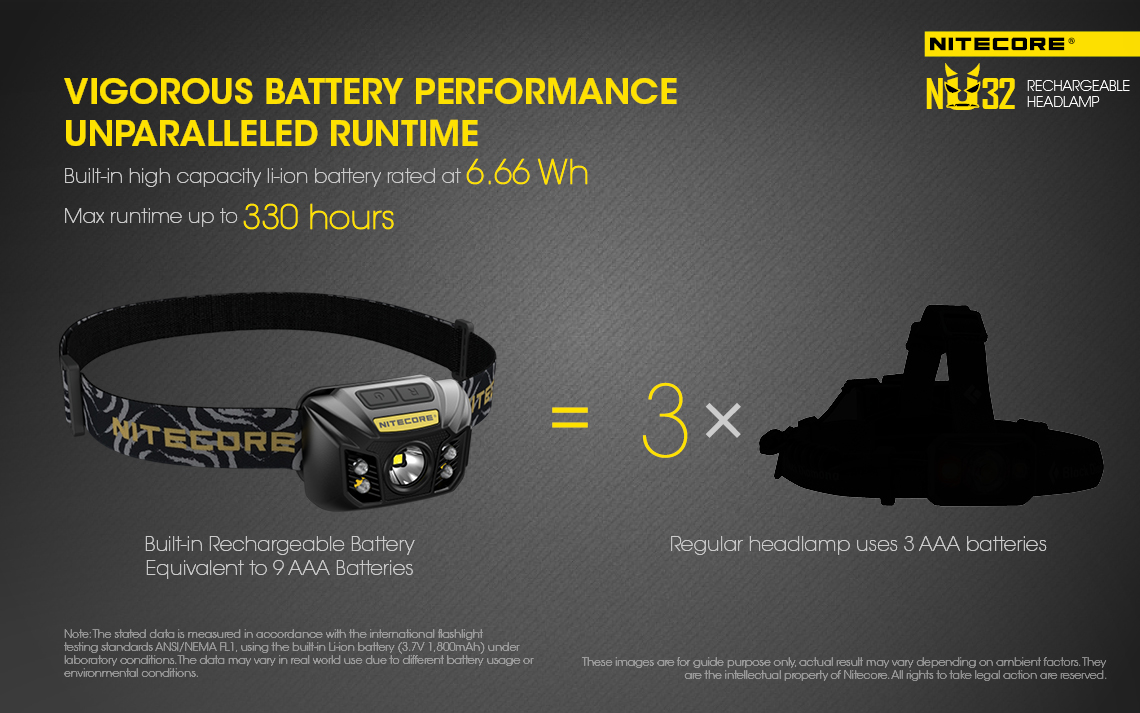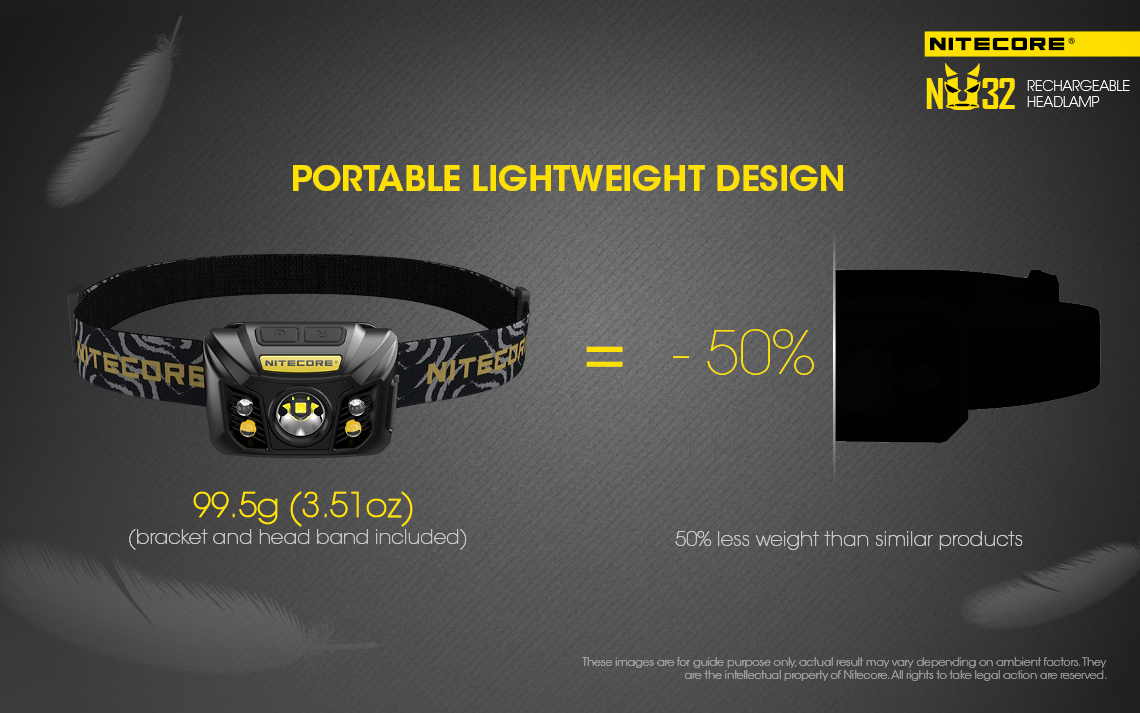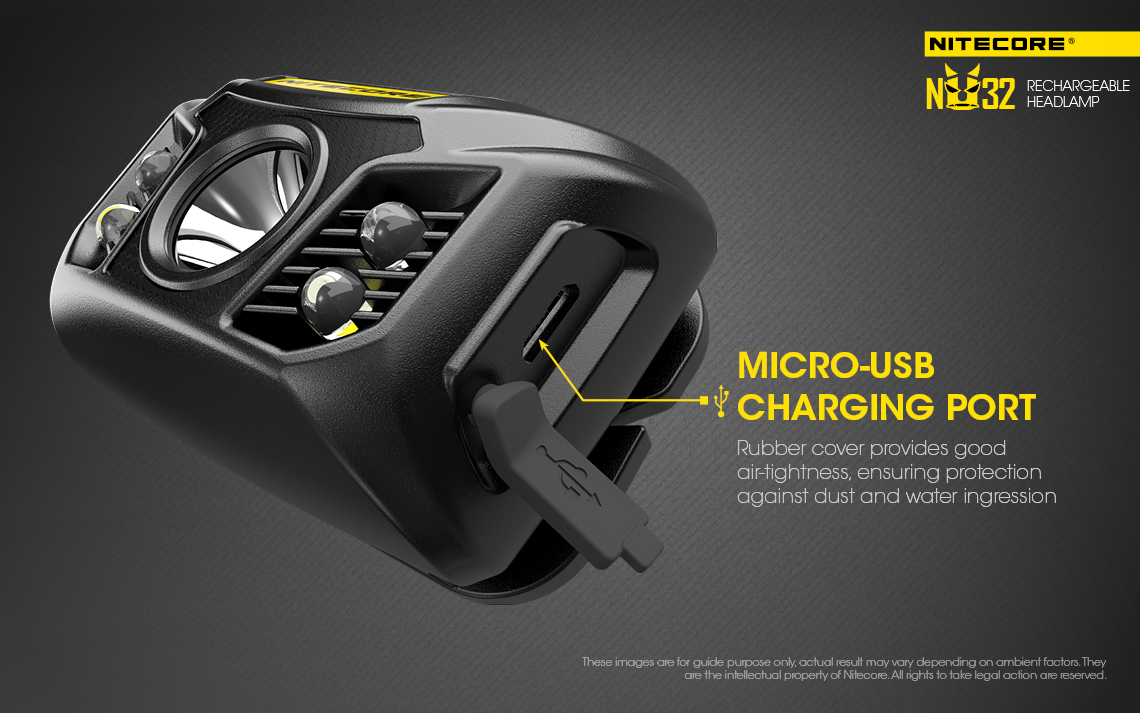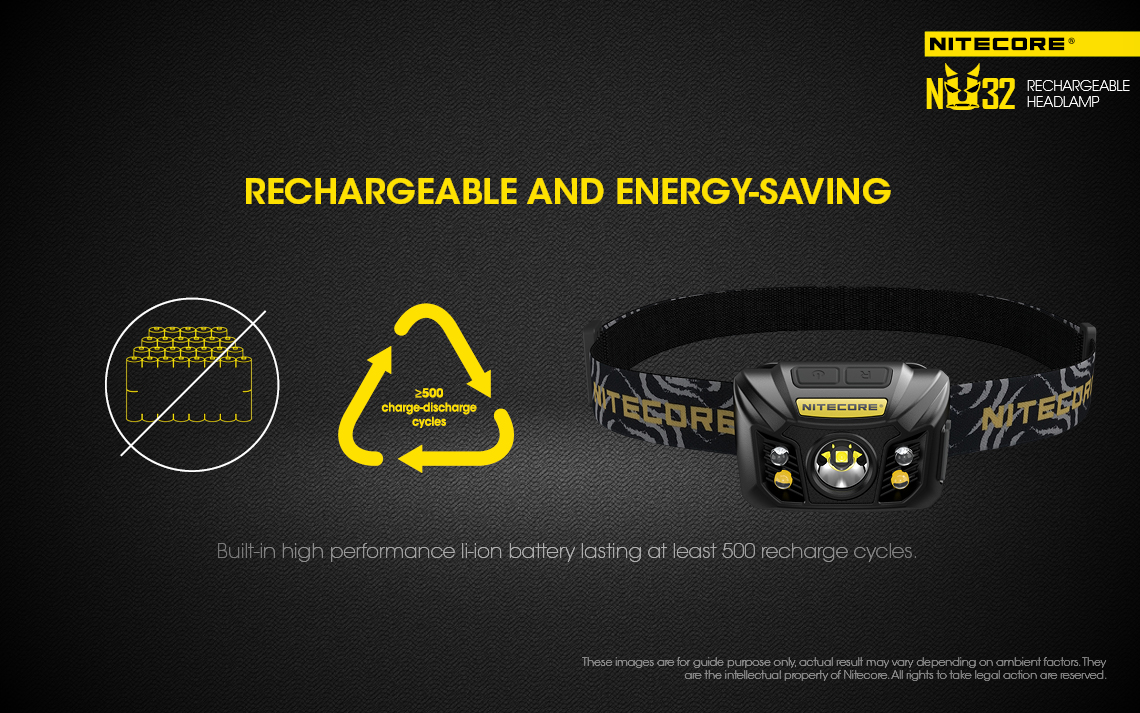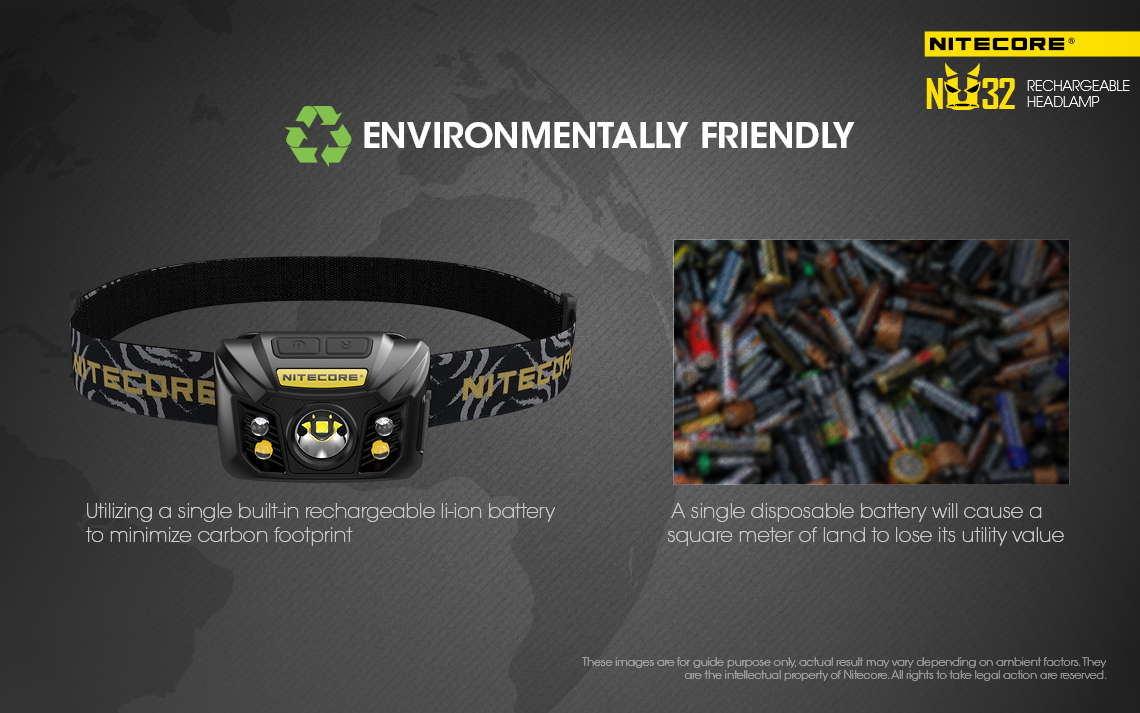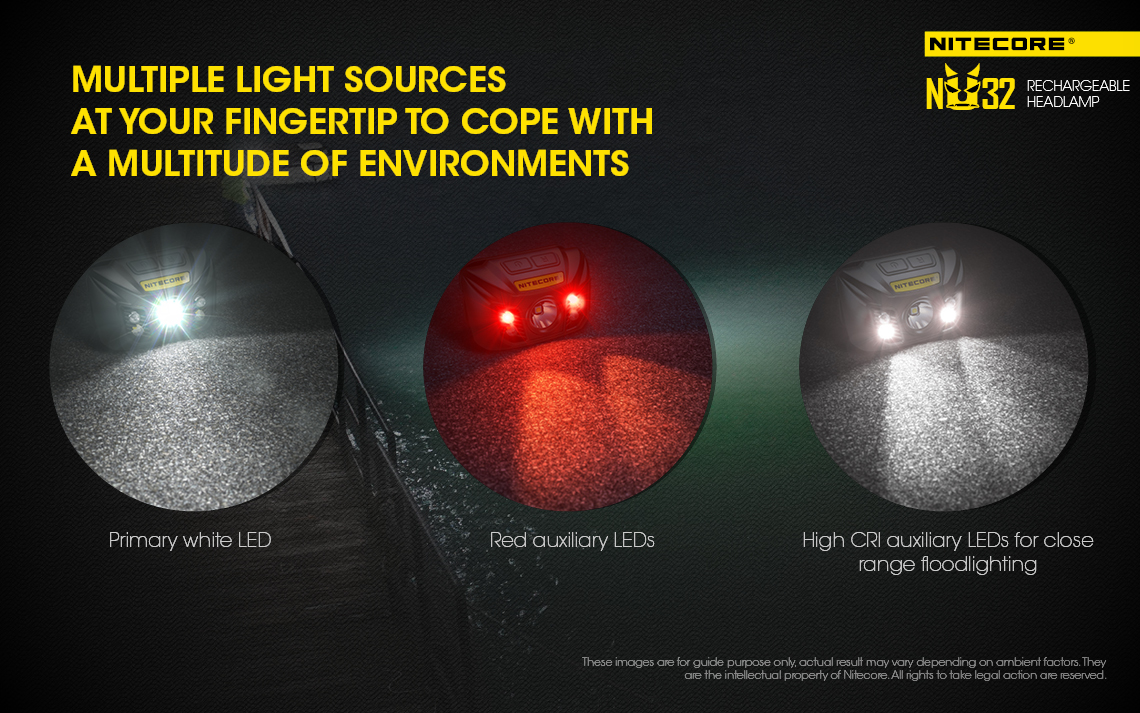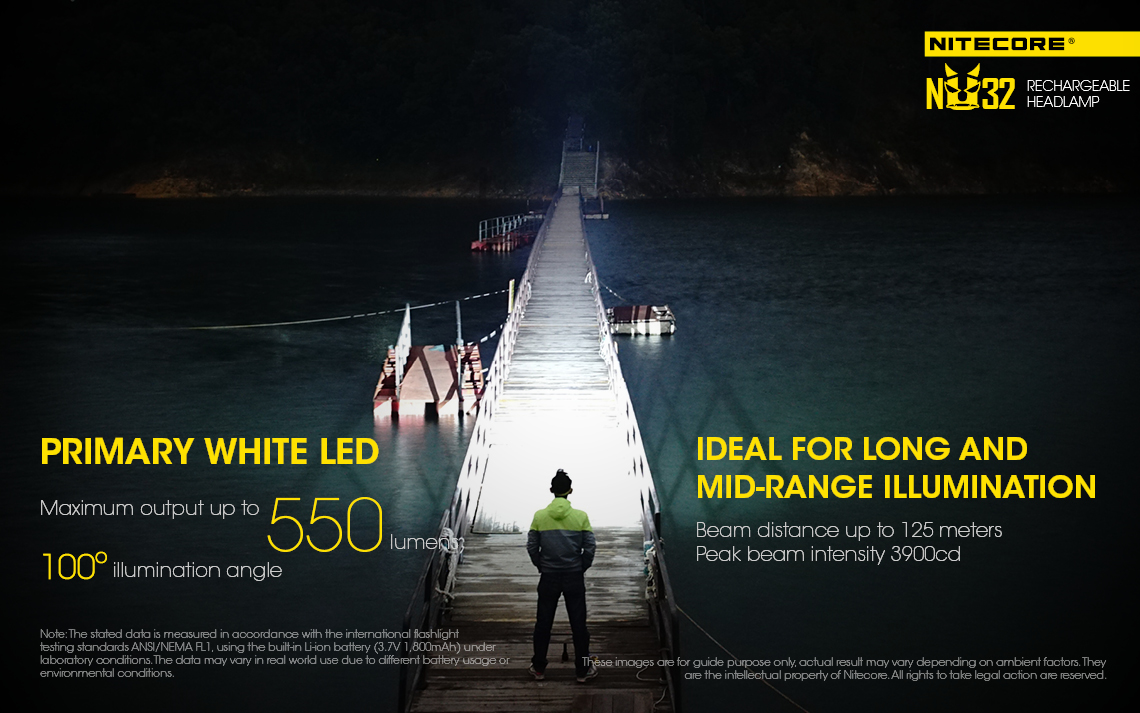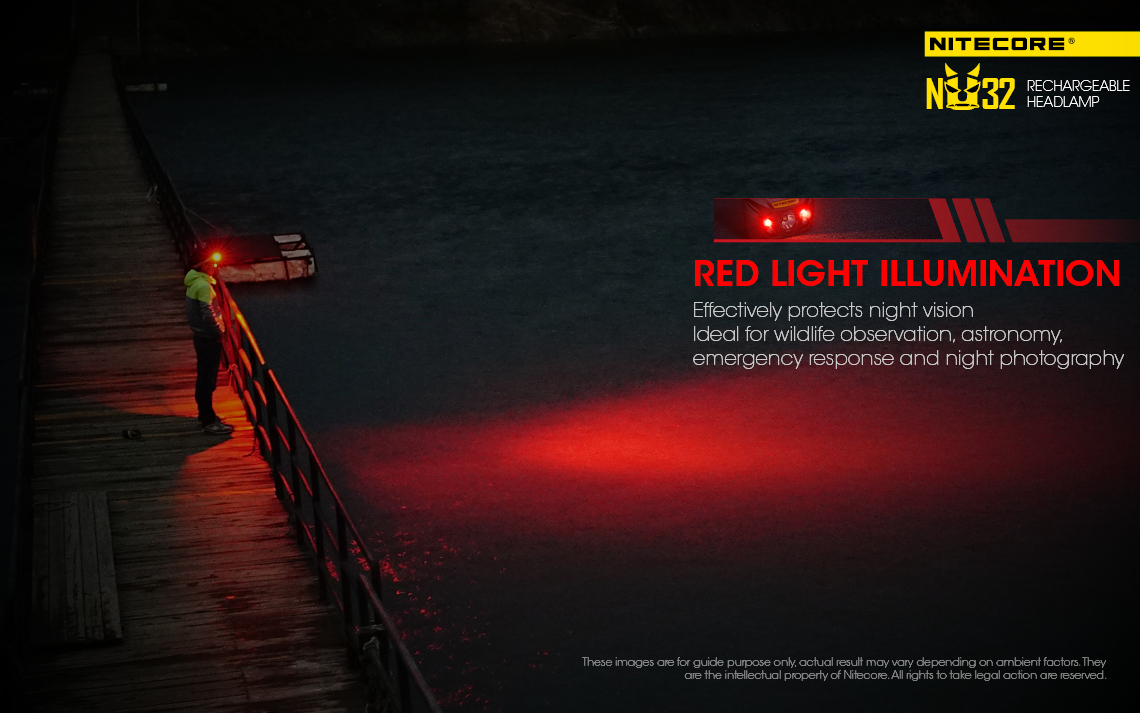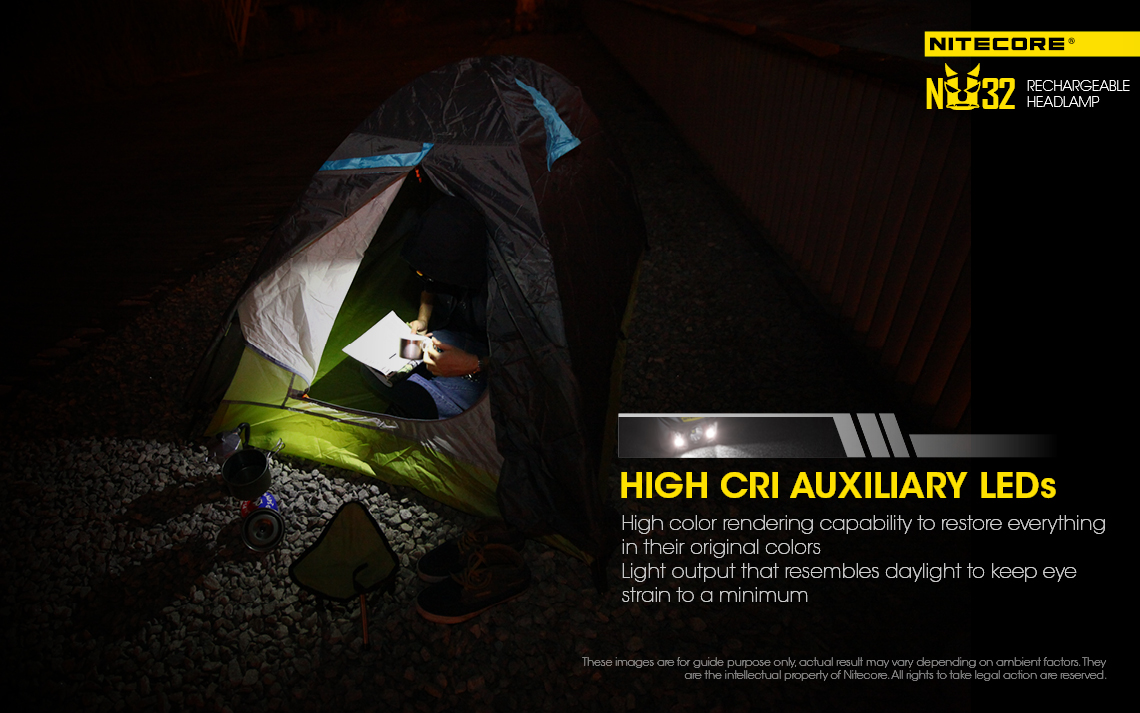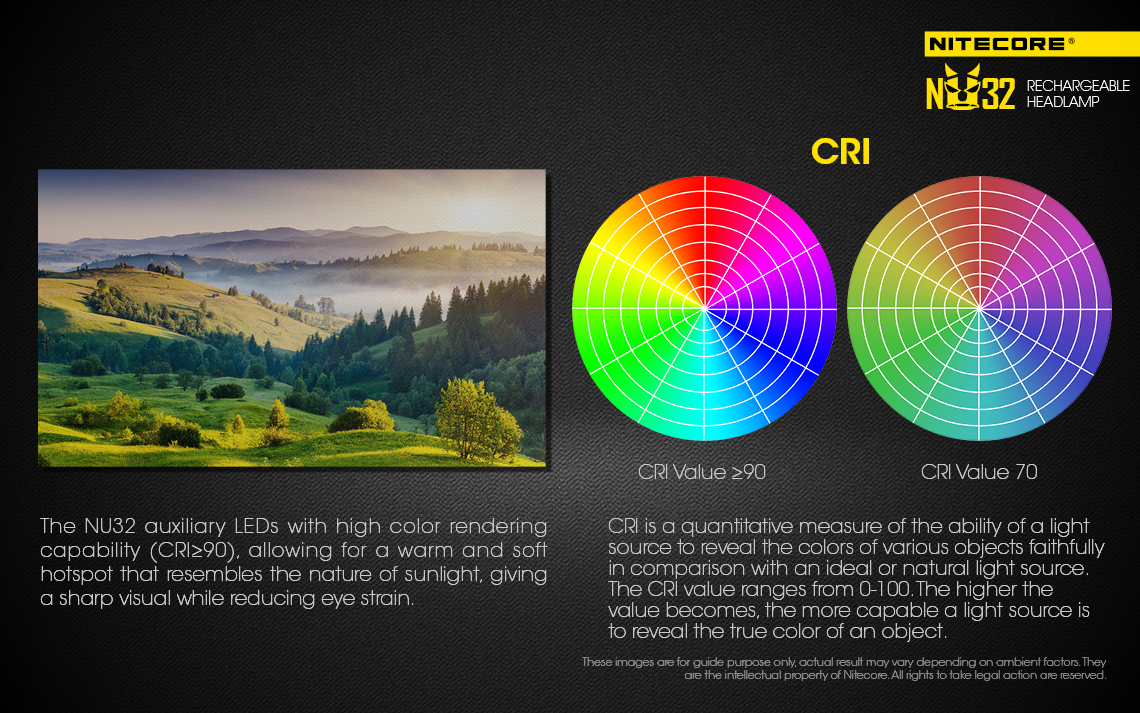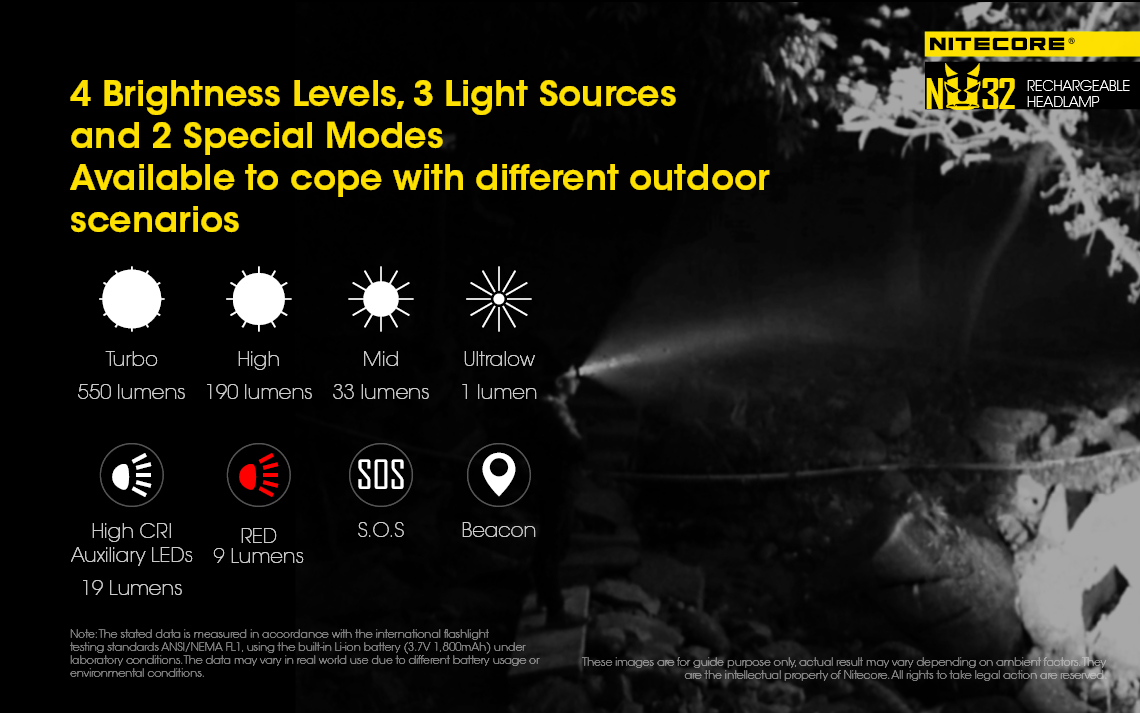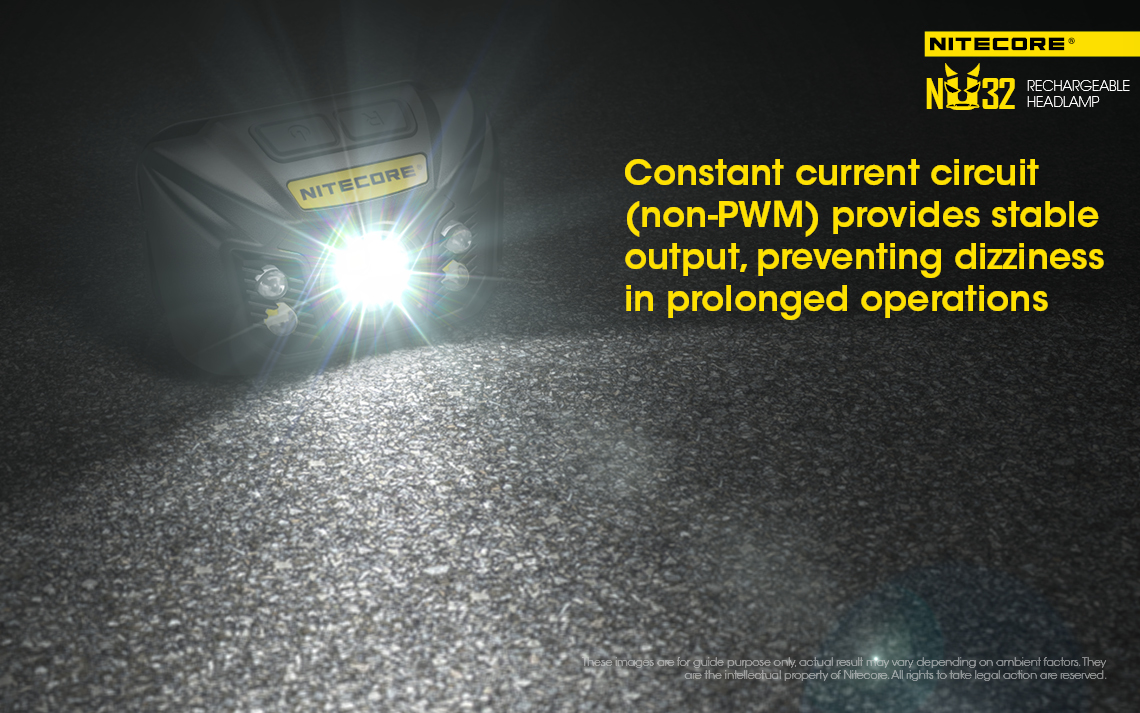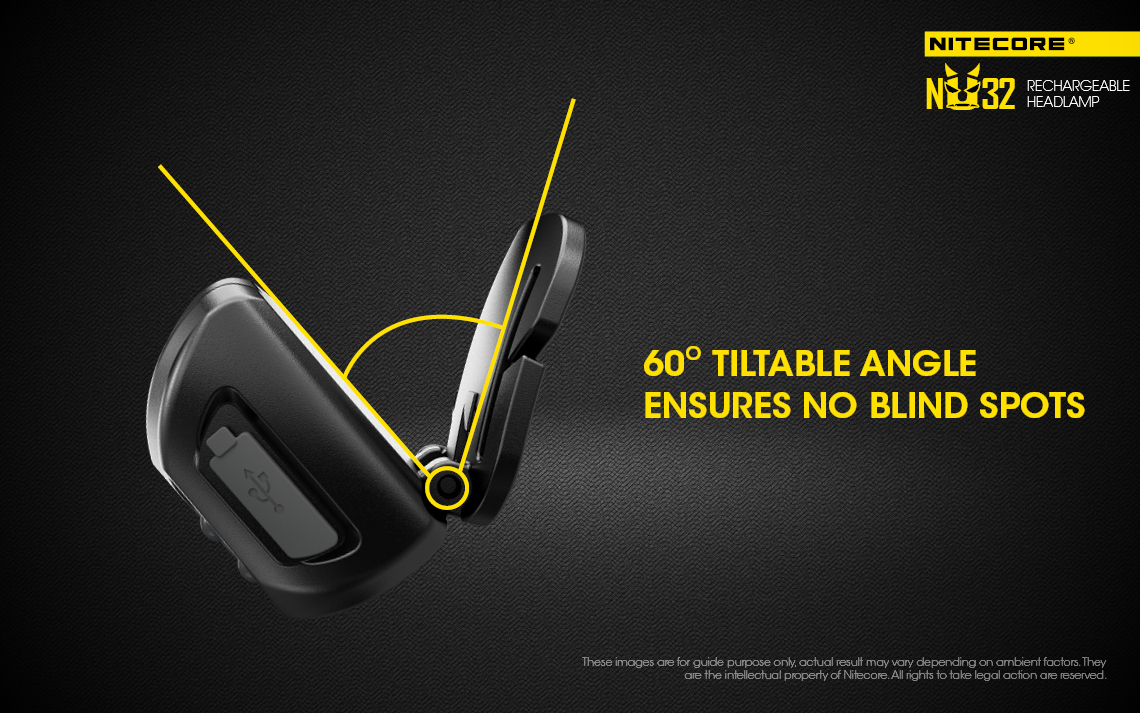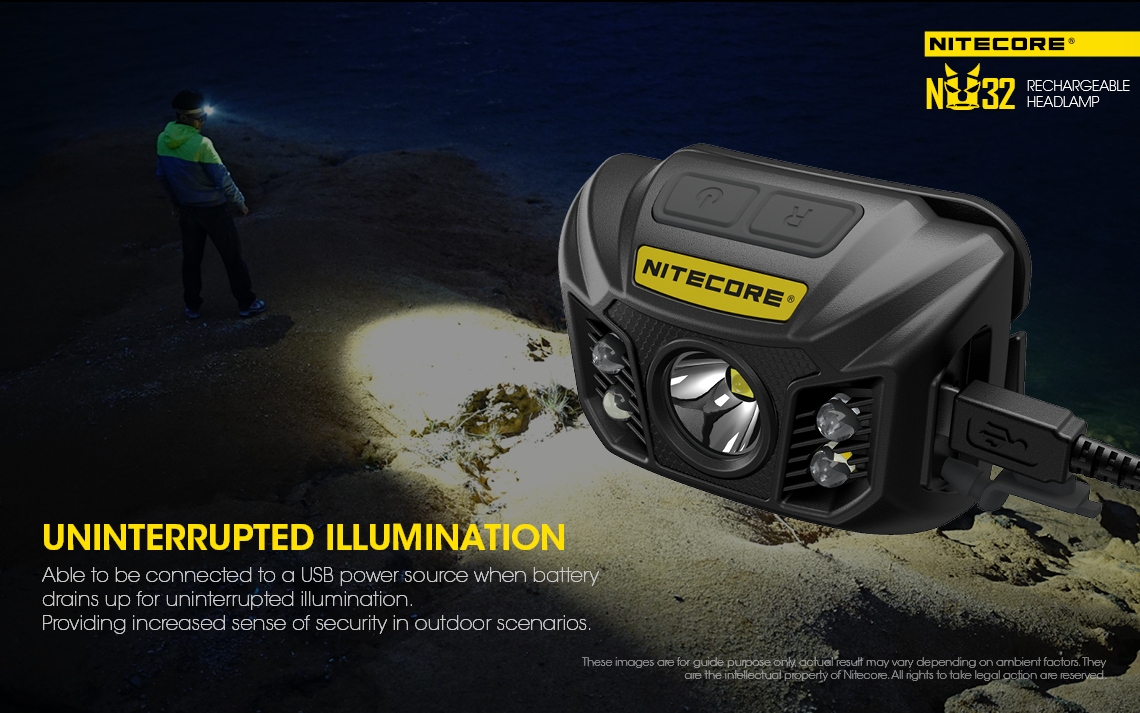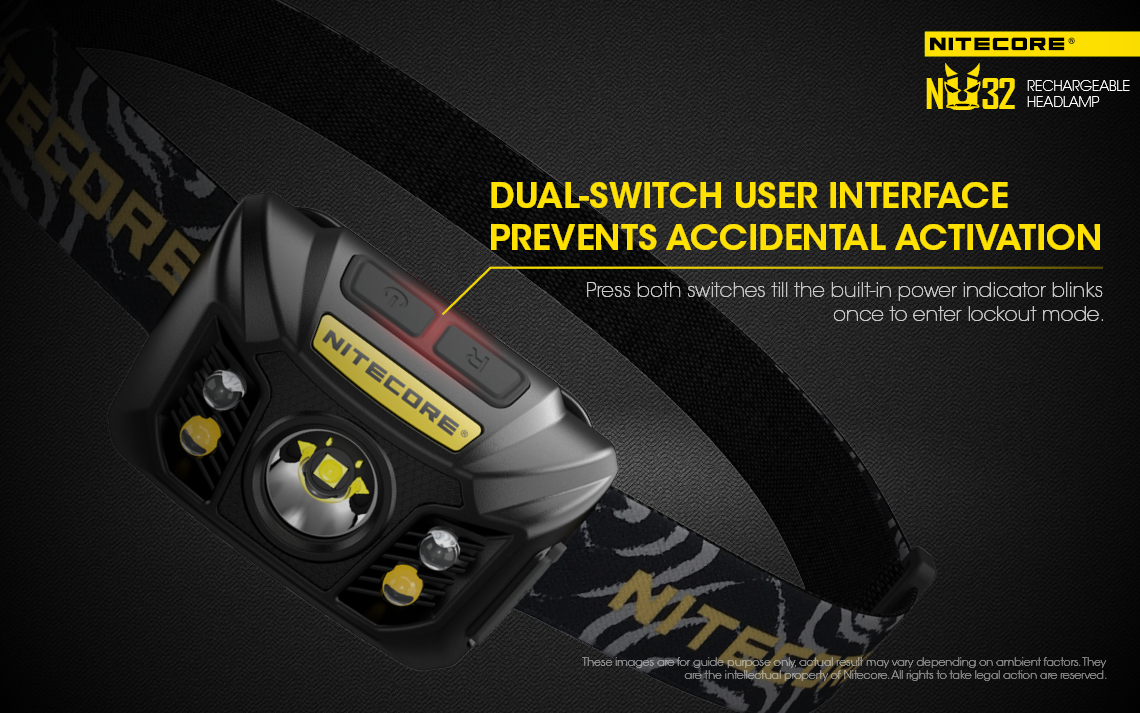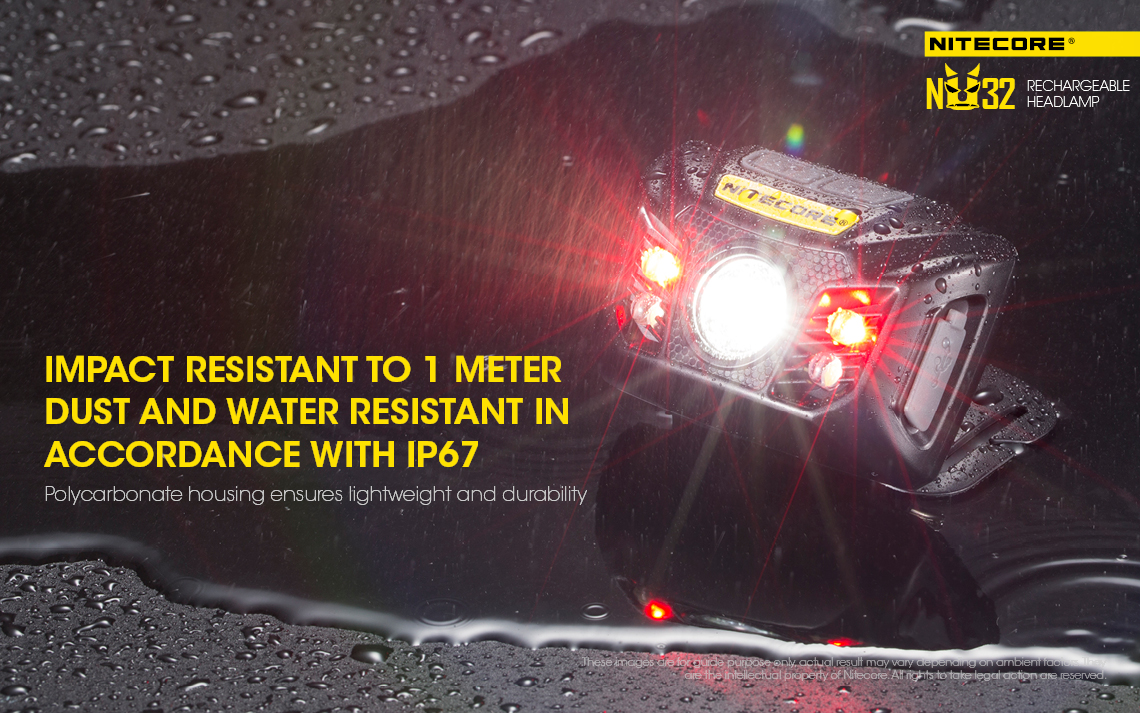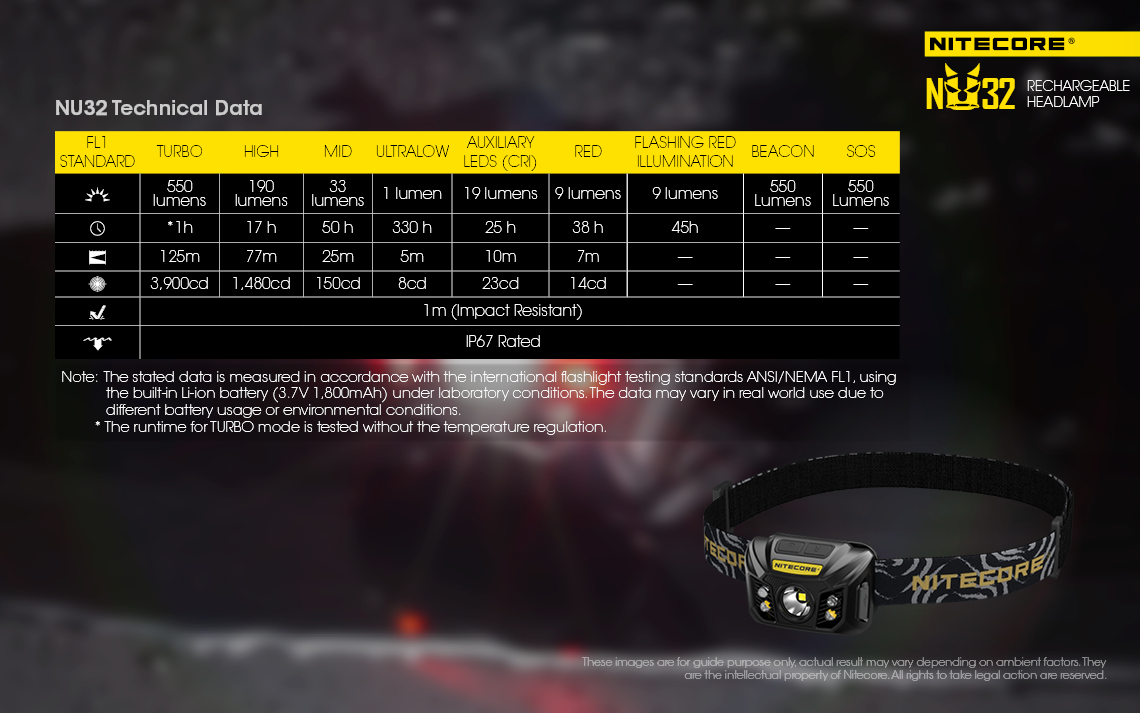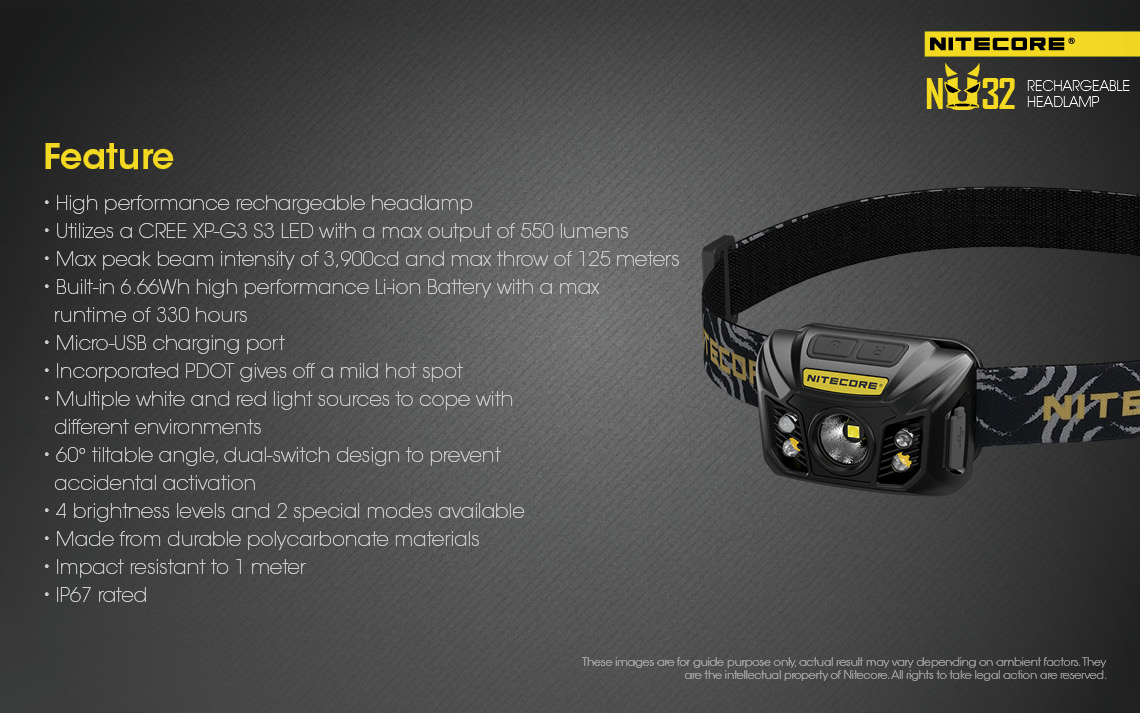 Flashlight Performance
Max Lumens
550 Lumens
Min Lumens
1 Lumens
Modes
4 brightness modes + Auxiliary CRI LED Output + Red Constant + Red Flashing + SOS + Location Beacon
Flashing Modes(Strobe/SOS)
Red Constant + Red Flashing + SOS + Location Beacon
Runtimes
Turbo(550 Lumens): 1hr, High(190 Lumens): 17hrs, Mid(33 Lumens): 50hrs, Ultralow(1 Lumens): 330hrs, Auxiliary CRI(19 Lumens): 25hrs, Red(9 Lumens): 38hrs, Red Flashing(9 Lumens): 45hrs,
Beam Distance
125 mts
Peak Beam Intensity
3900 cd
Flashlight Features
Battery Type
Built-in 1800mAh Li-ion rechargeable battery
Emitter Type
1 x CREE XP-G3 (S3) LED, 2 x White Auxiliary LEDs, 2 x Secondary Red LEDs
Reflector
Smooth aluminum reflector provides 100° wide, far-reaching beam
Lens Material
Current Regulation
Yes
Smart Circuit for Rechargeable Batteries
Yes
Reverse-Polarity Protection
-
Impact Resistance
1.5mts
Tail Stands?
-
WaterProof
Yes, IP67 (Dust-tight, waterproof and submersible up to 1 meter)
Switch Type
Dual switch interface controls the white and red LEDs separately, easily operated with one hand
Other Features
Build
Body Material
Lightweight and Durable polycarbonate material
Color
Black
Dimensions
Length x Width x Depth : 63 x 43.5 x 31.5 mm
Weight
99.5 gms
In The Box
Included Accessories
USB Cable, Nylon Headband
Warranty
Manufacturer Warranty
15 Days (Replacement) + 24 Months Warranty(Free Repair) - T&C apply
Lightorati Warranty
15-Day Refund (No Questions Asked), Lifetime Support - T&C apply